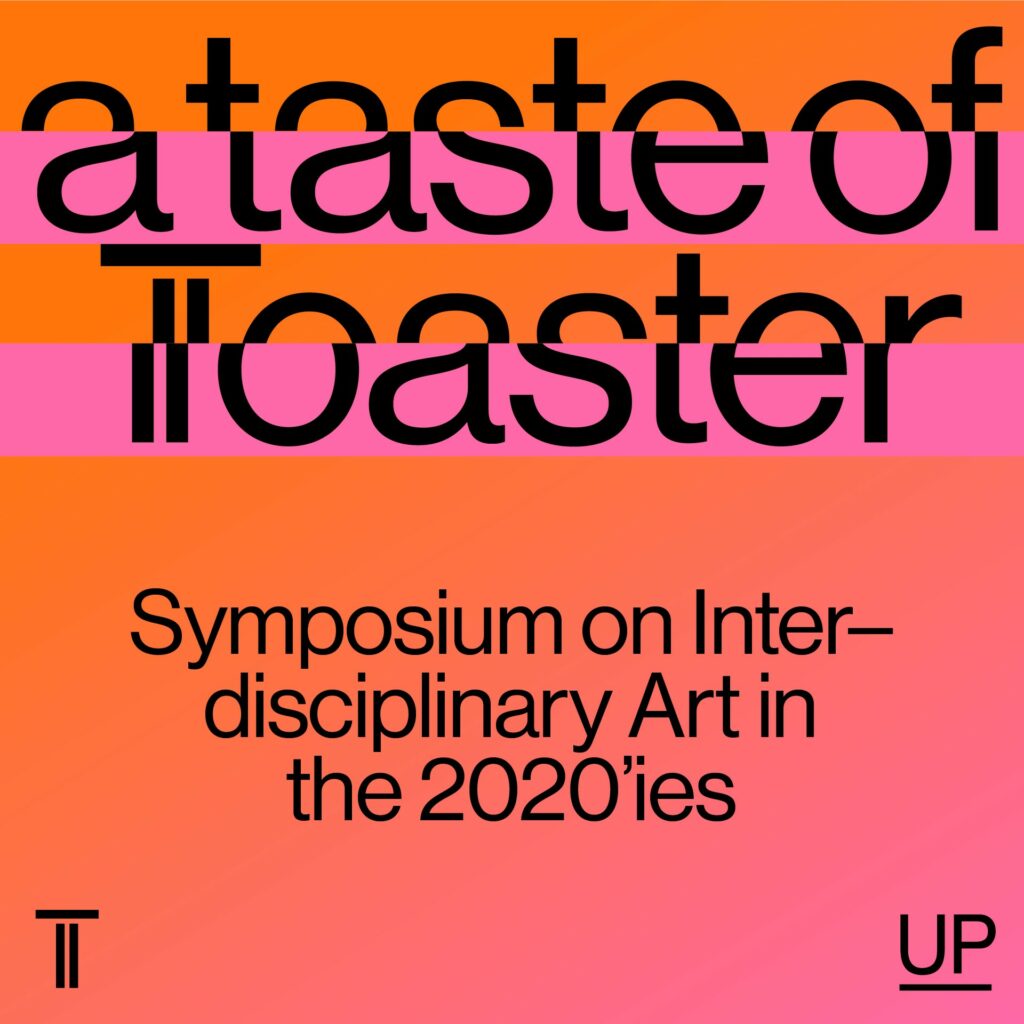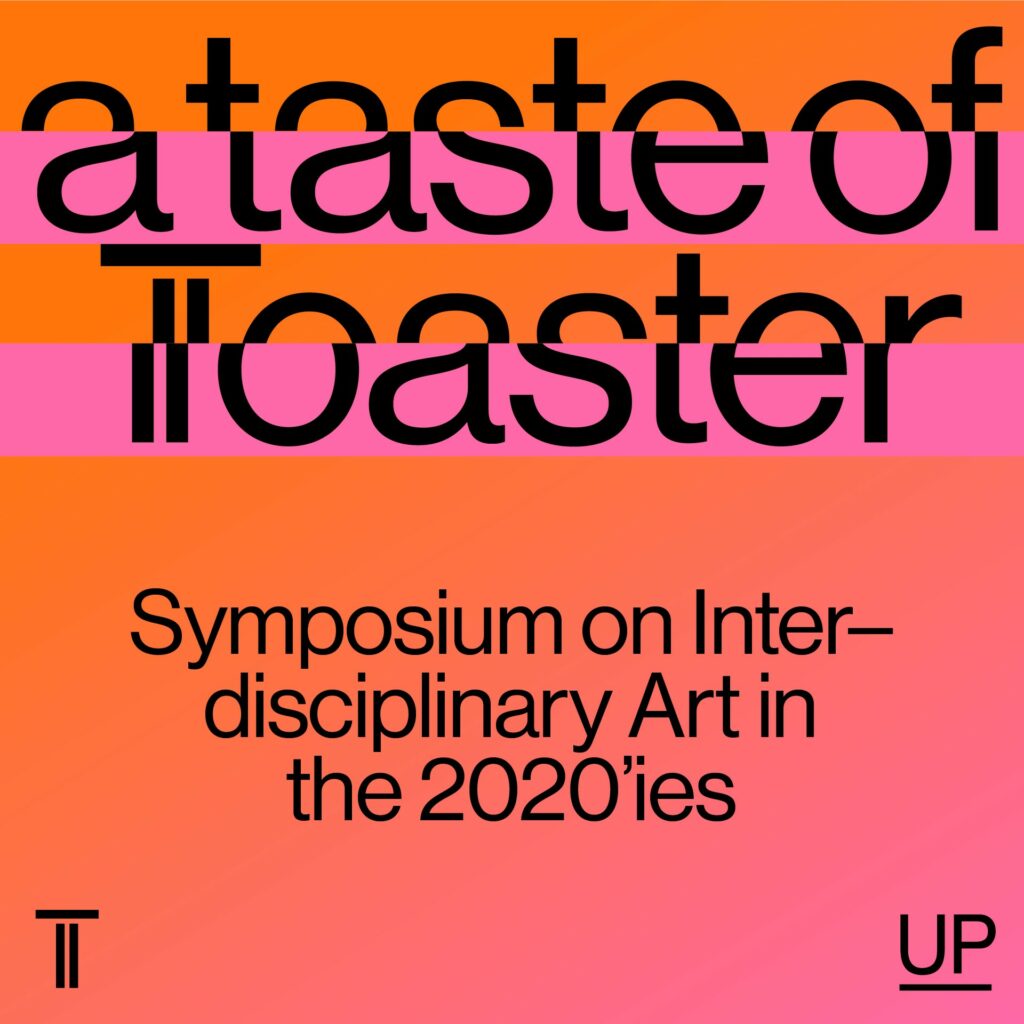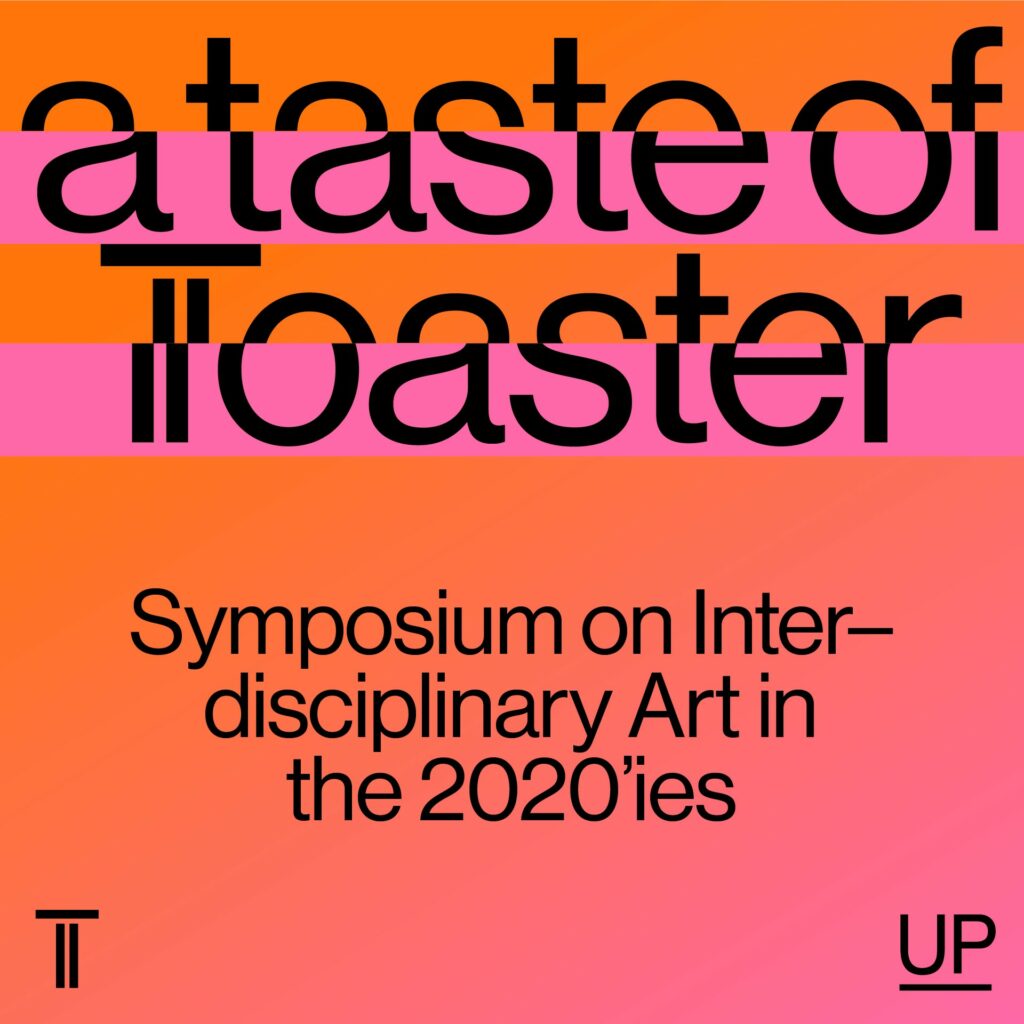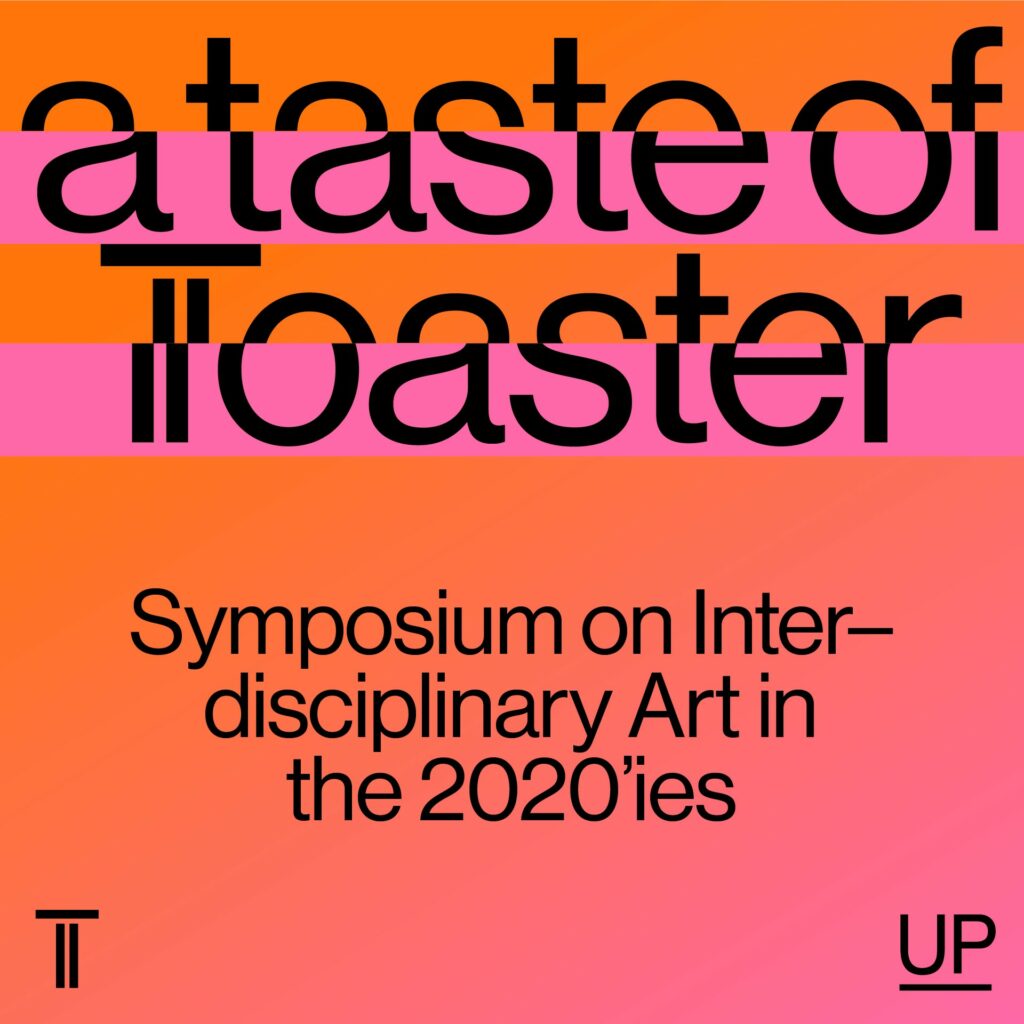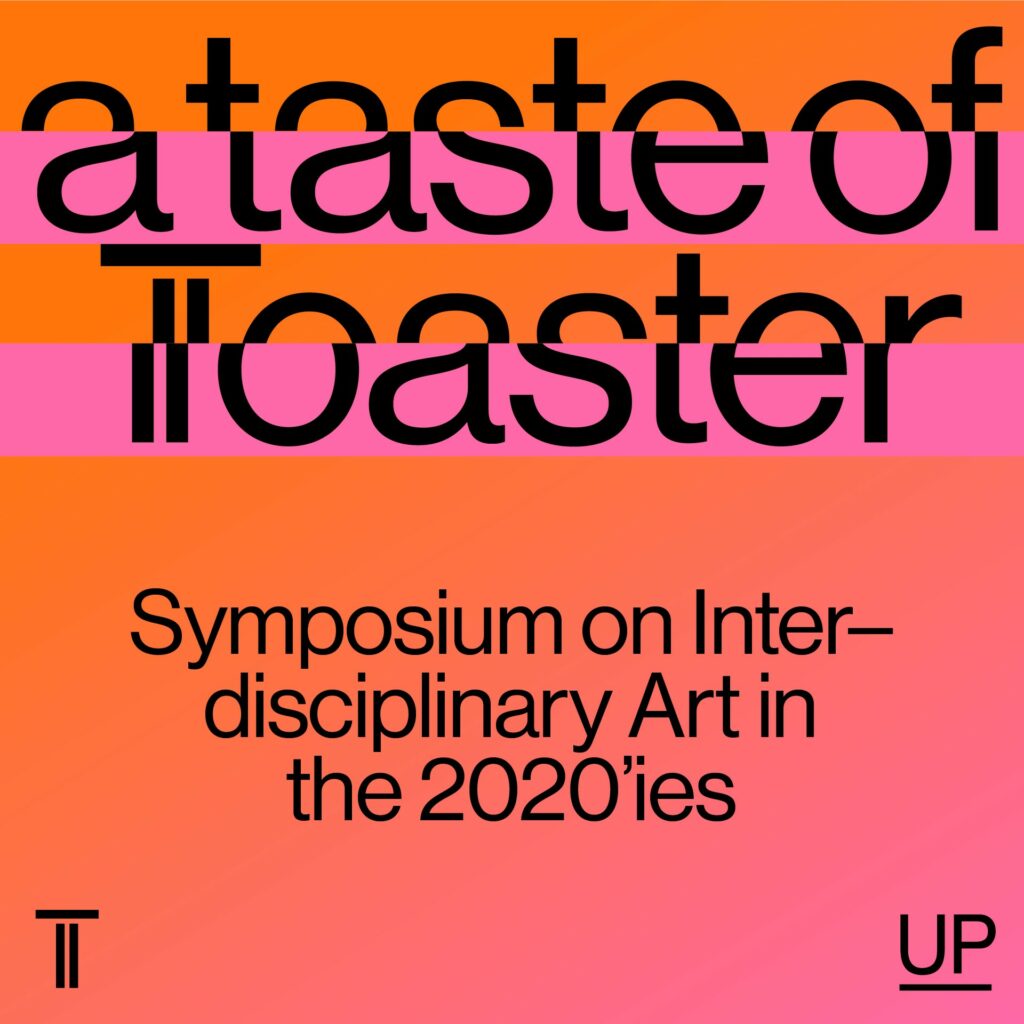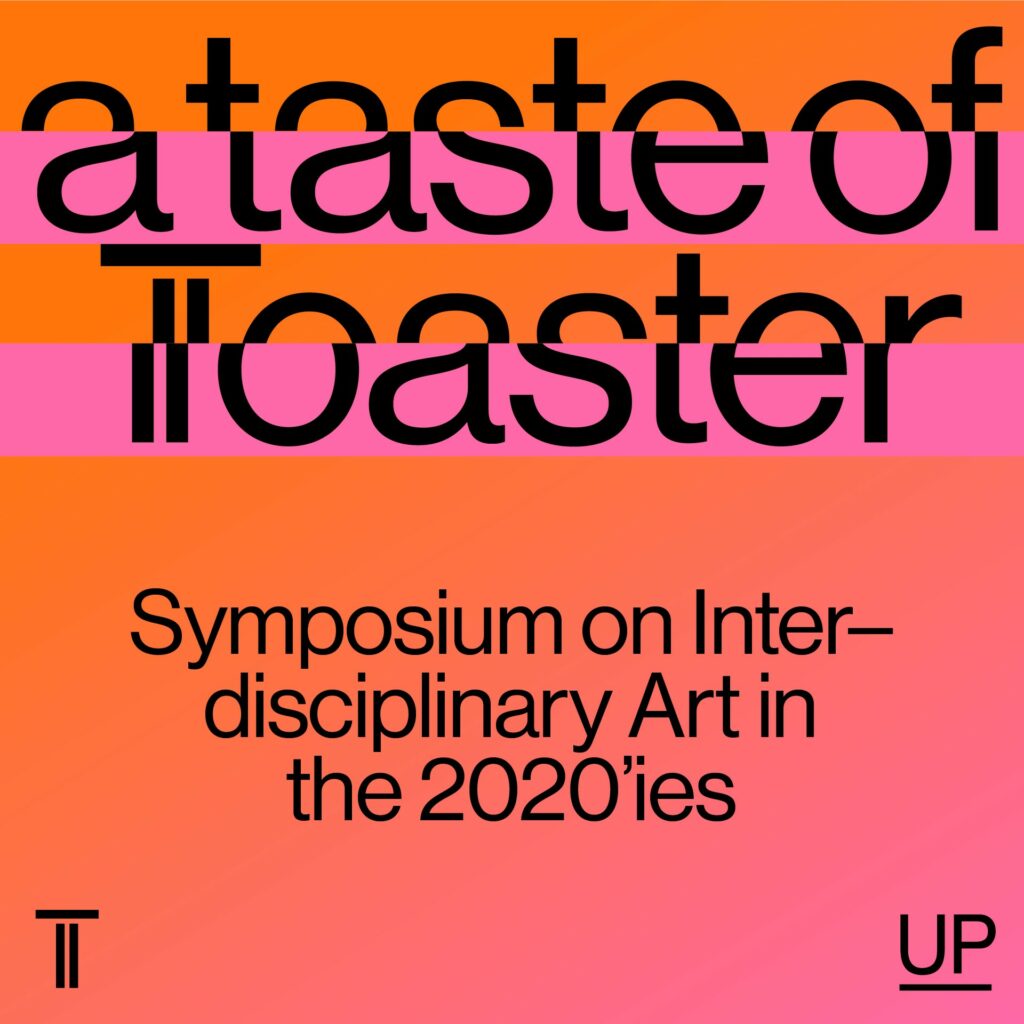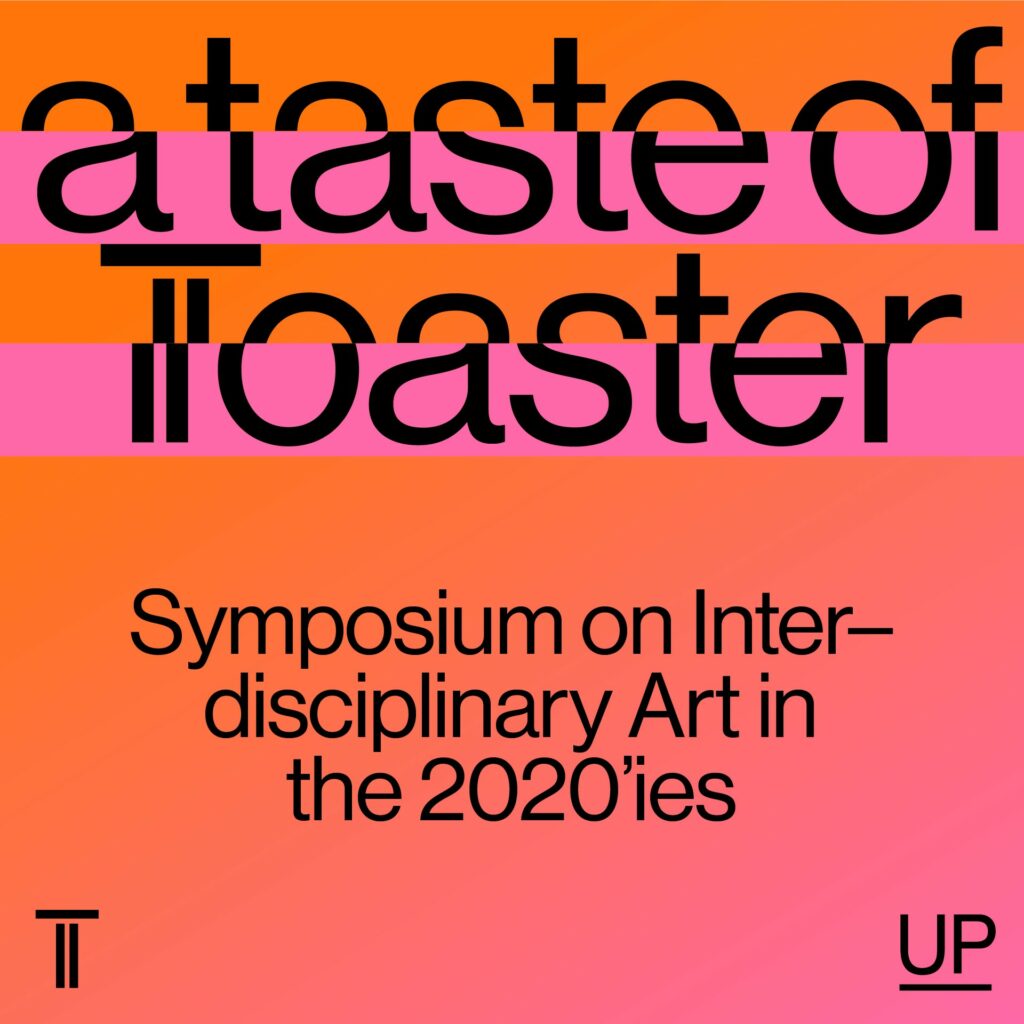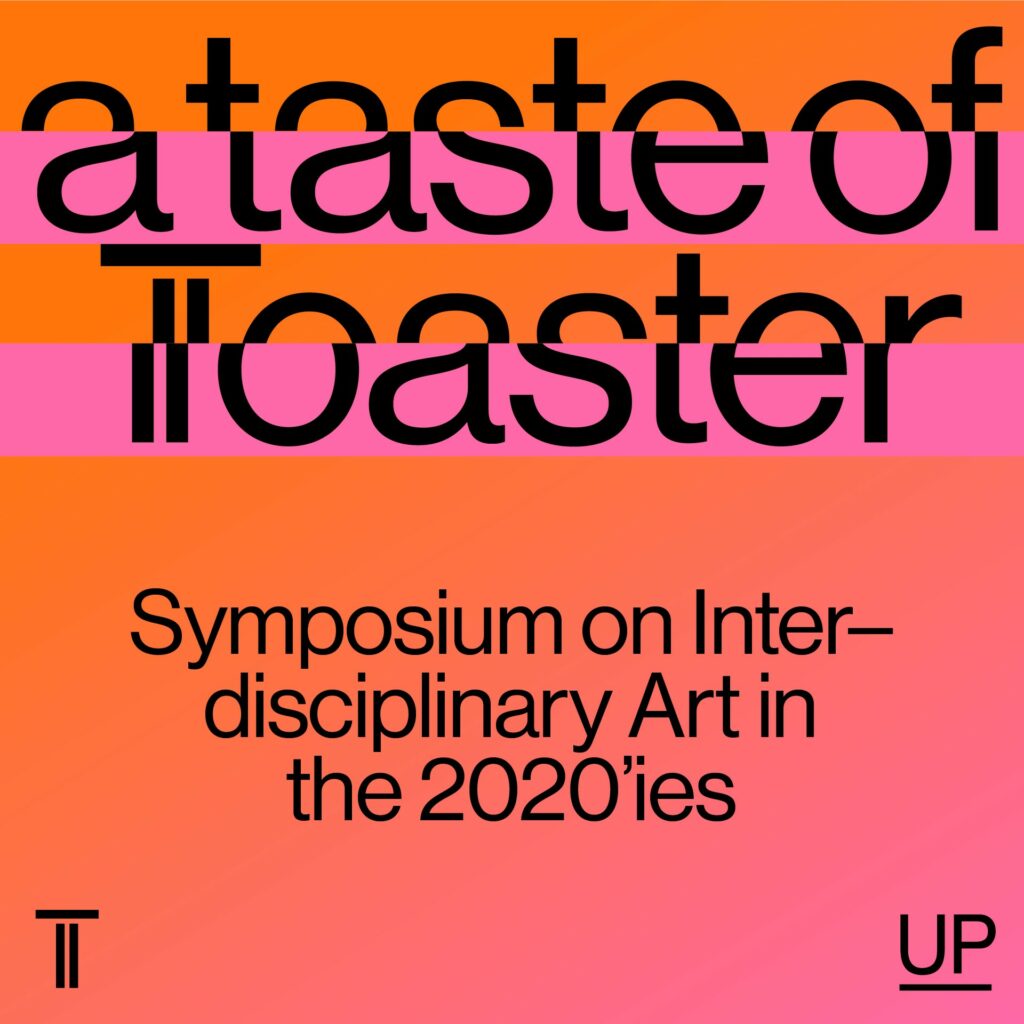 Artists:
Toett, DANSEatelier, Institute of Interconnected Realities, Logen, Hestnes/Popovic, Gaststube
Spillested
Husets Teater
Spilletidspunkt
06.11.2021 fra 12-24
Genre
Symposium
A Taste of Toaster
TOASTER and Udviklingsplatformen is inviting you to symposium about the multi-aesthetic field.
Meet TOASTER's performance groups and artists for a talk about the artistic use of spaces and the relations between the performer and the audience. Get insights in the art institutions' thoughts on responsibility for artistic development and production. Among others, meet Matthias Lilienthal (former chief of HAU in Berlin and Münchner Kammerspiele) and Lilibeth Cuenca Rasmussen (Danish performance artist).
The lineup includes a demonstration of The Other Eye of The Tiger's placeholder-technique and an international guest performance 'ri:vr' by Simo Kellokumpu & Vincent Roumagnac curated by Institute of Interconnected Realities.
The symposium runs from 12-20 (incl. the performance of ri:vr) and afterwards it will be possible to buy food and drinks in our foyer. If you can't make it to the symposium you are welcome to join the party anyway.
PROGRAMME
11.30-12.00
Registration
12:00
salon 3# Toett (team 1) + coffee and sandwich in foyer
12.30
salon 3# Toett (team 2)  + coffee and sandwich in foyer
13.00
A taste of toaster by Agnete Krabbe, Dina Vester Feilberg  & Miriam Frandsen (Toaster) & Mikkel Harder (UP) / Black Box
13.15
From 20 to 20 – the last 100 years with interdisciplinary art. Lecture by Cecilie  Ullerup Schmidt / Black box
13.45
Logen – and the fascination of the early avantgarde and the salons to come / Black Box
14:00
Break – change of places – dance
14.05
Perspectives on audience and performing places in the interdisciplinary field – talk with Andreas Liebmann, Vincent Roumagnac & Simo Kellokunpu (ri:vr), Hestnes/Popovic and DANSEatelier and Dina Vester Feilberg. Moderated by Miriam Frandsen / Black Box
15:05
Coffee break
15:20
How to toast it? – perspectives on artistic development in the interdisciplinary field. Talk with Naja Lee Jensen, Lilibeth Cuenca Rasmussen, Michael Thouber and Matthias Lilienthal. Moderated by Asbjørn Kristensen Høgsbro/ Black Box
16:20
break – change places dance
16:25
Introduction to ri:vr by IIR / Black box
16:35
break
17:30-19:30
ri:vr in Black Box
18:30
Buffet in Foyer
20:00
Party – people from outside are free to come
21:00
DJ
Language: English
Tilmeld
Artists:
Toett, DANSEatelier, Institute of Interconnected Realities, Logen, Hestnes/Popovic, Gaststube