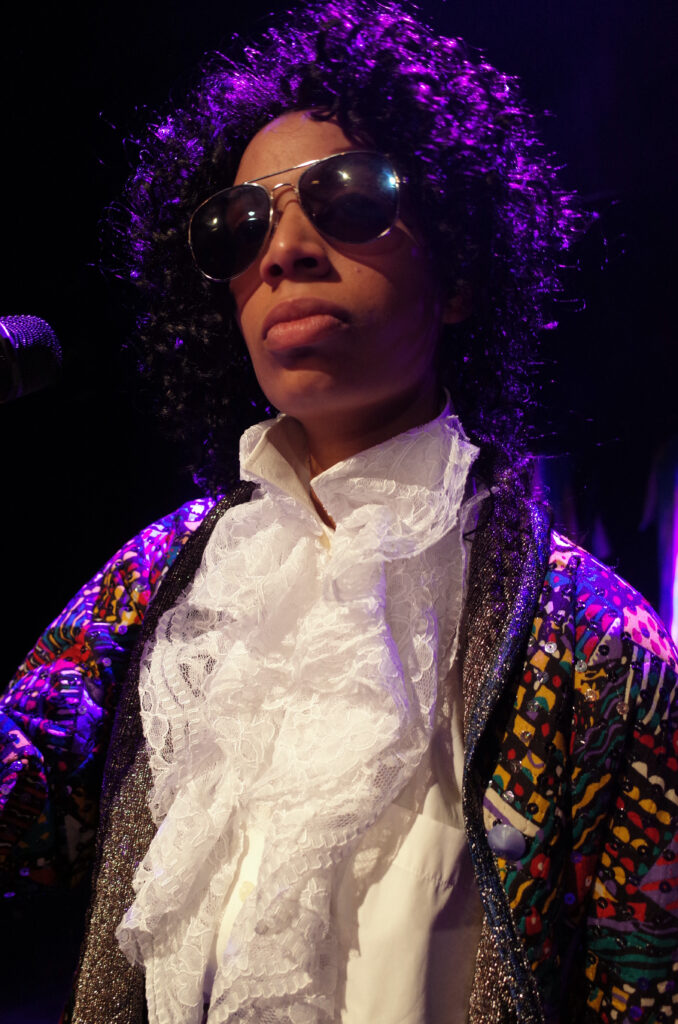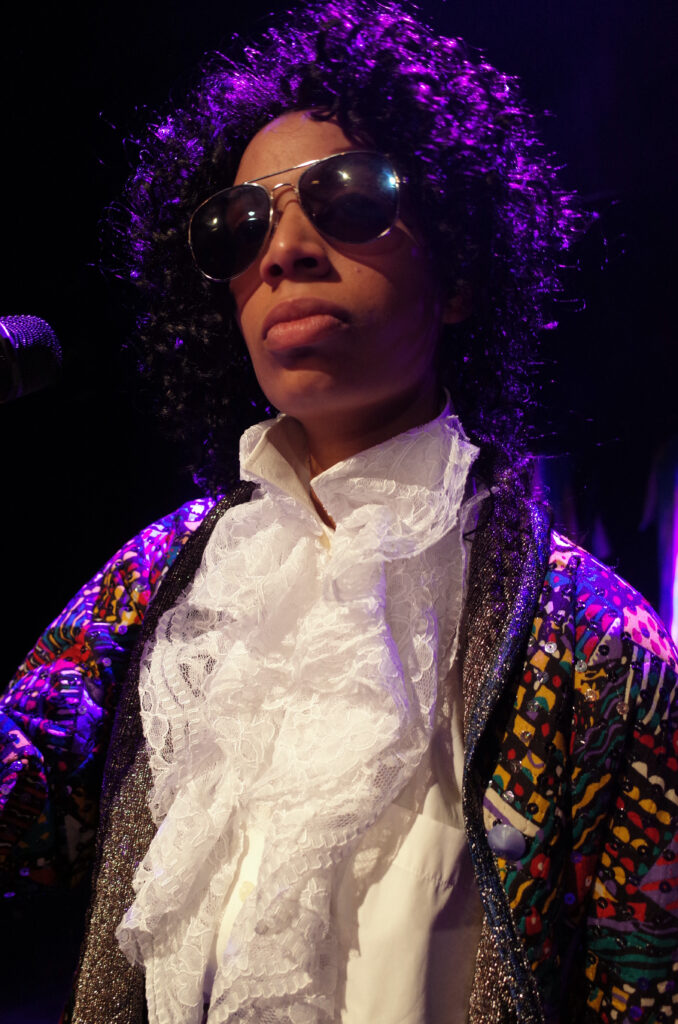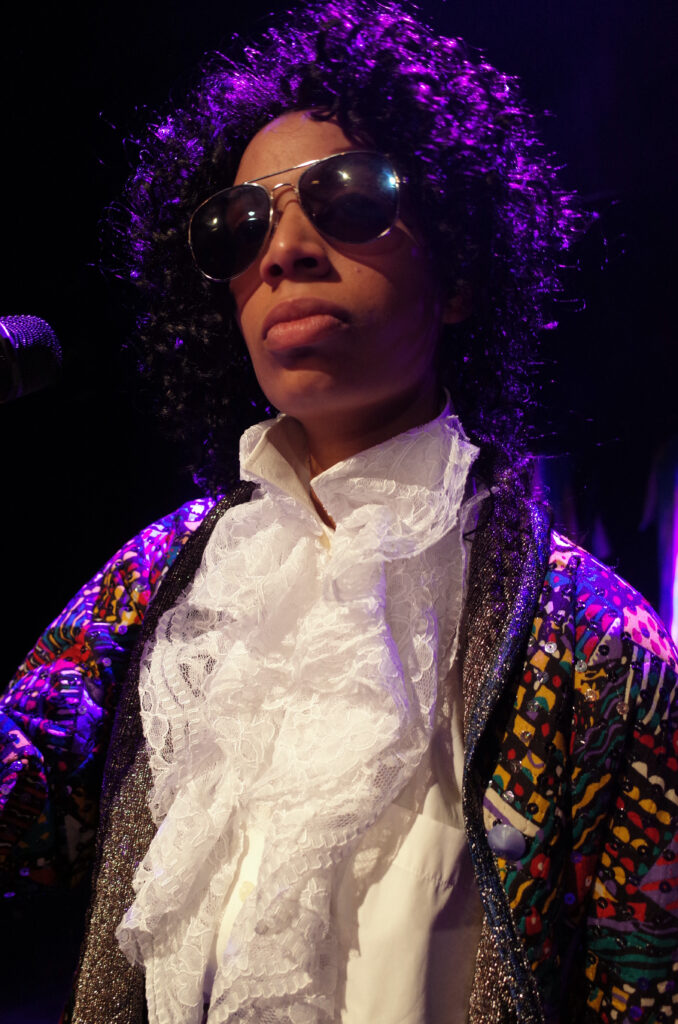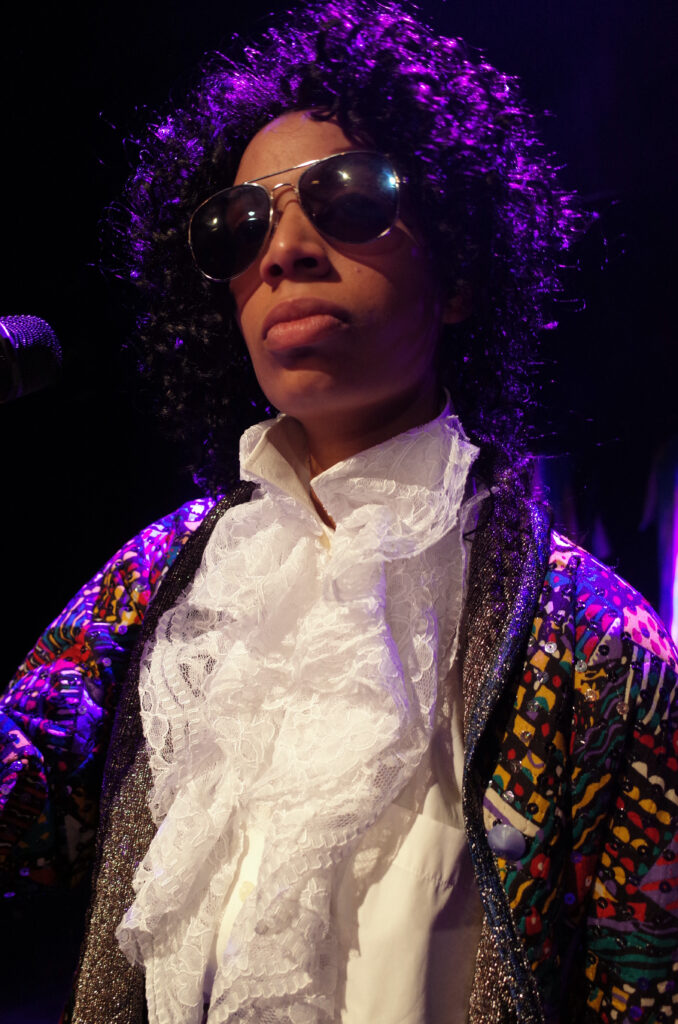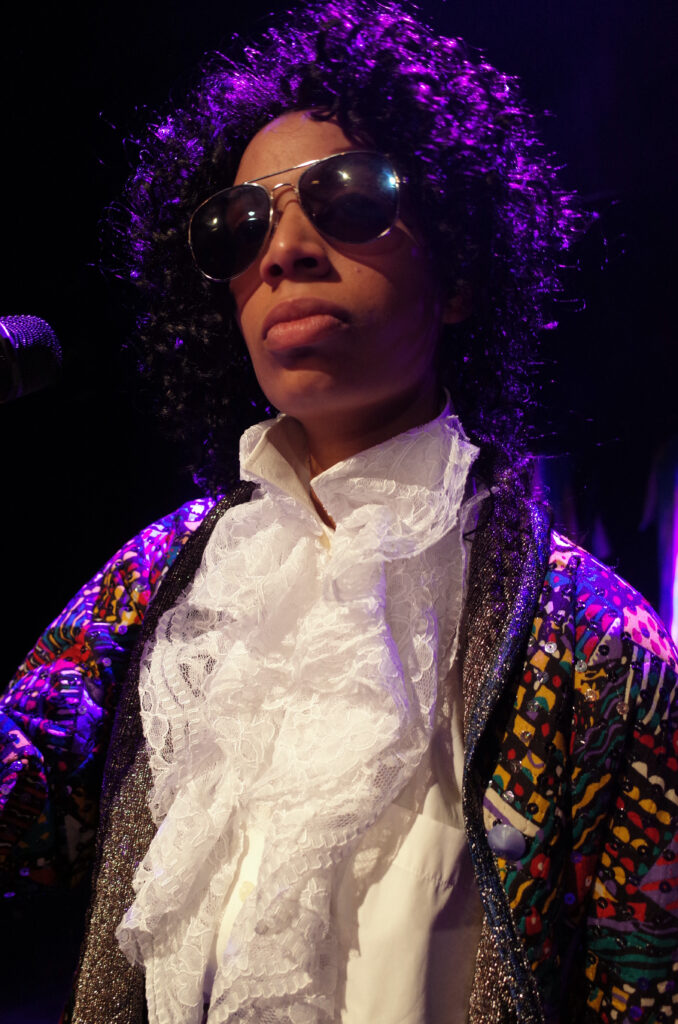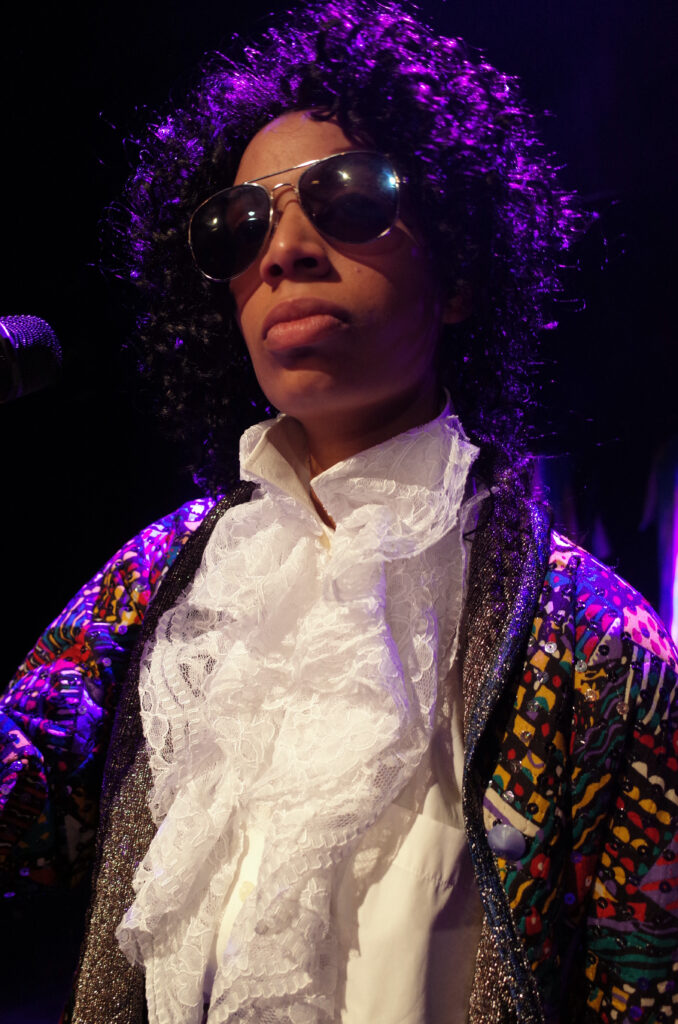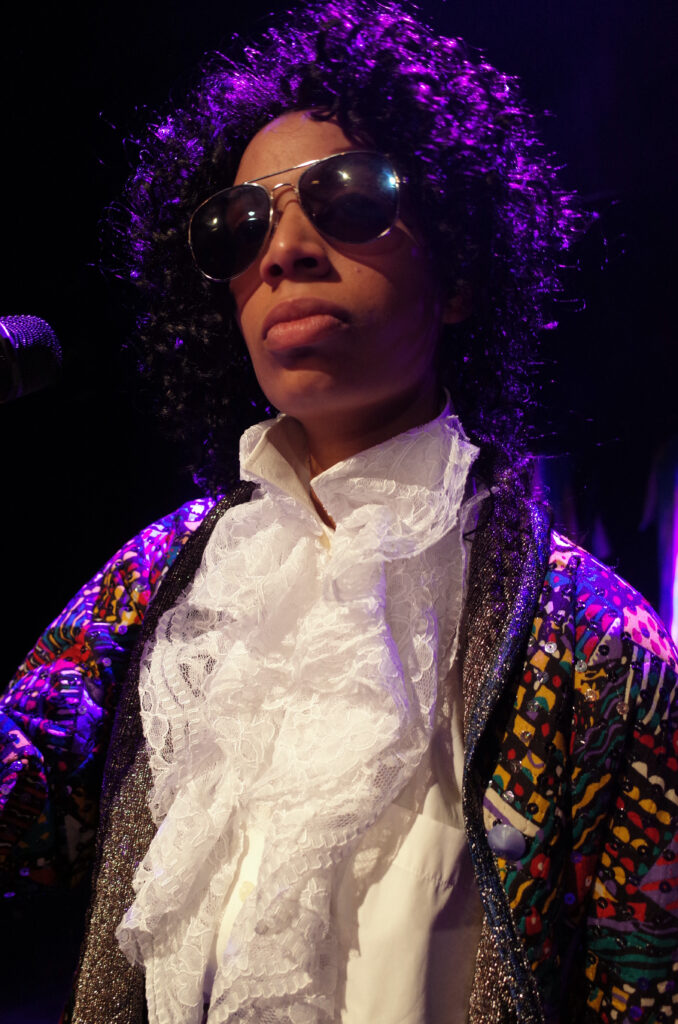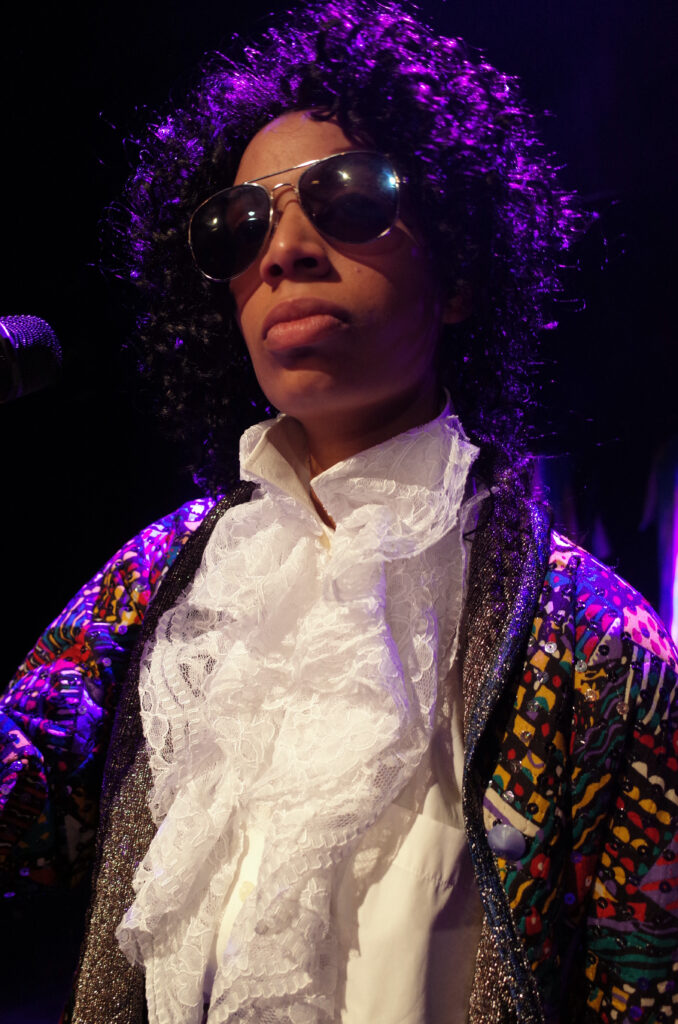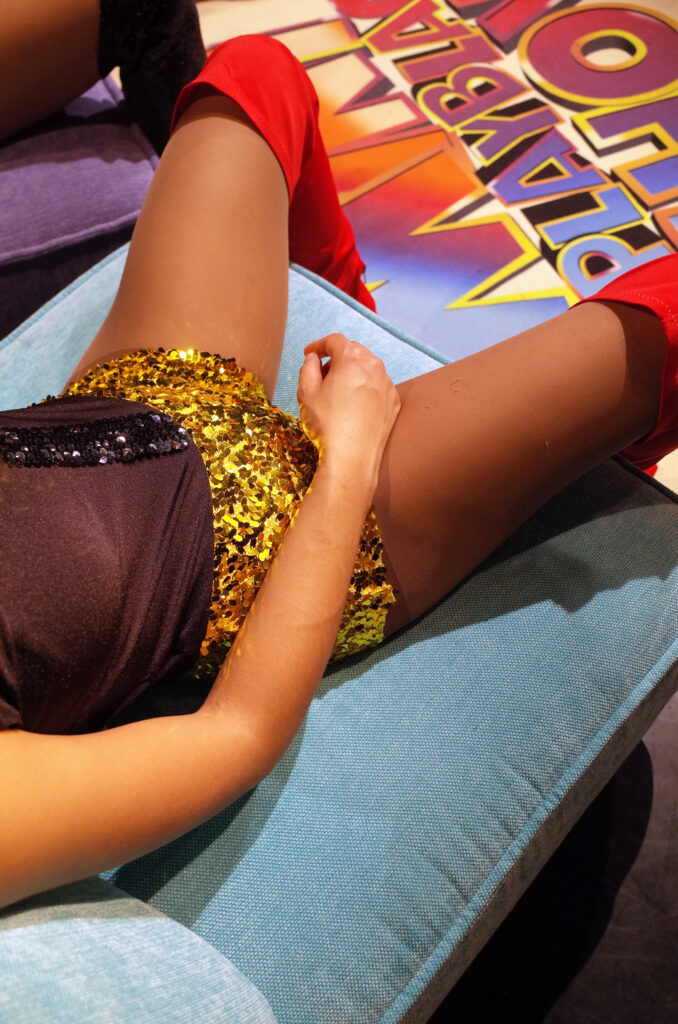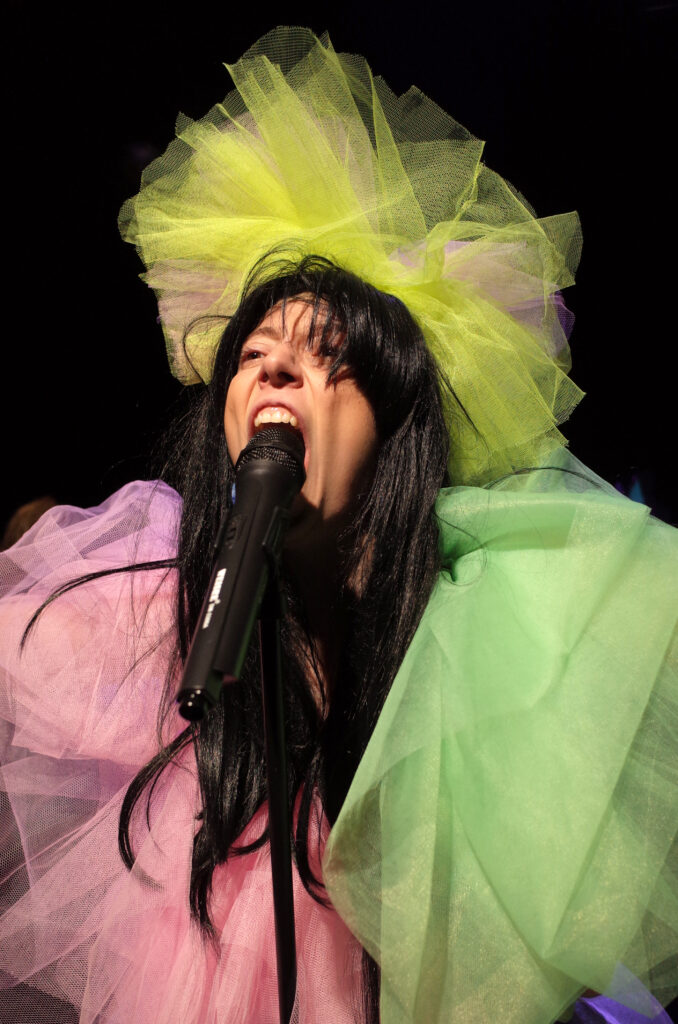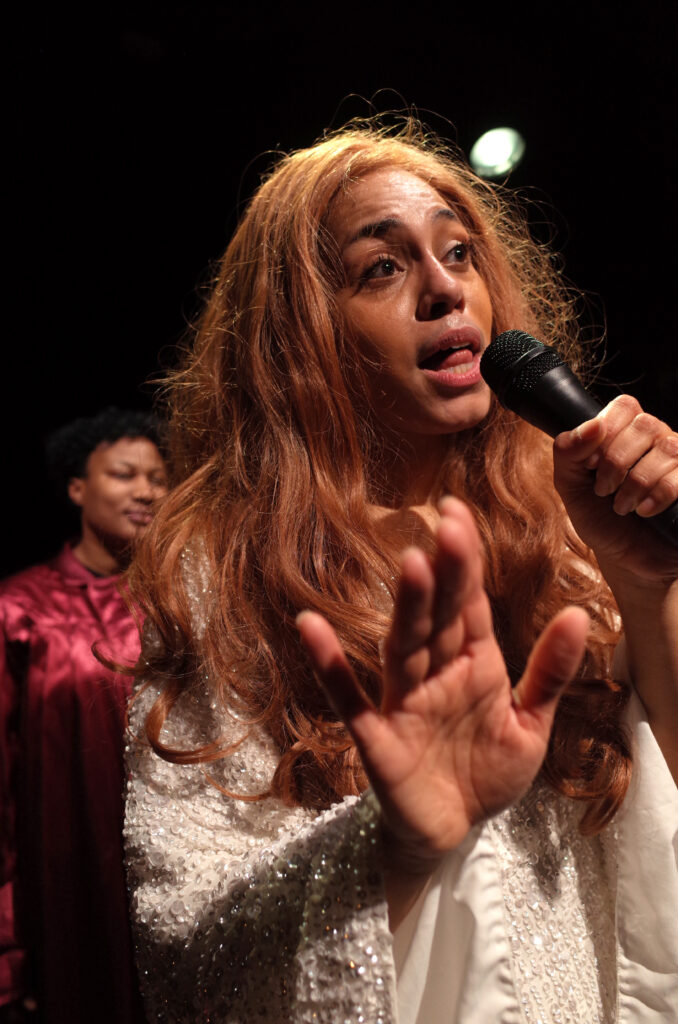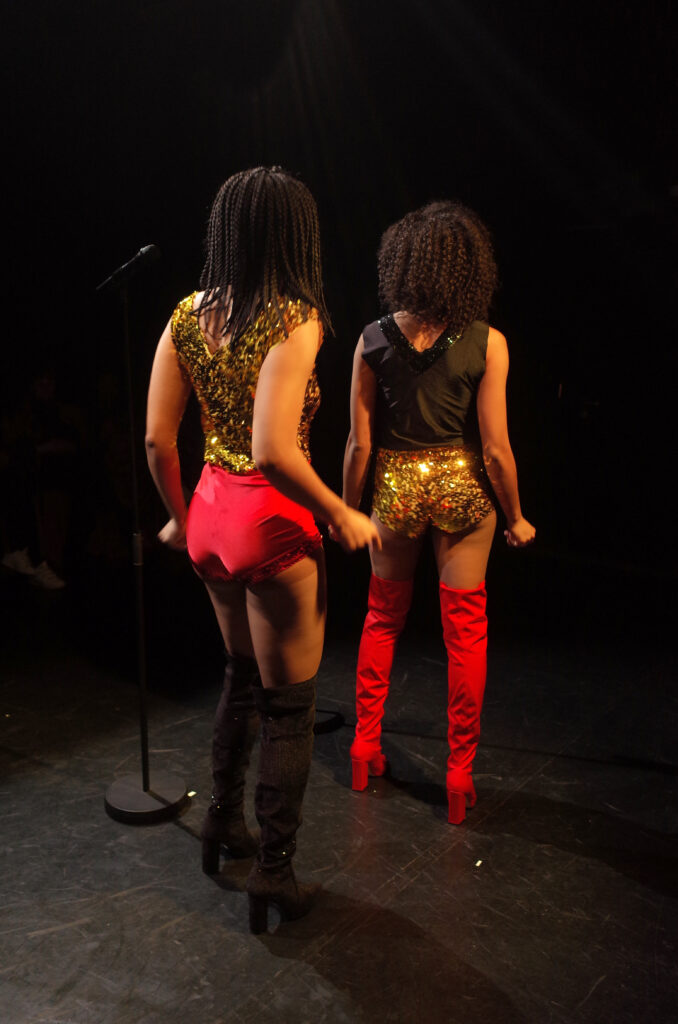 Performance
Annedore Antrie, Clara Reiner, Joana Tischkau
Choir
Afua Atingo, Theresa N. Mangara, Nadage Azongnash, Merveille Kanga
Concept & choreography
Clara Reiner, Joana Tischkau
Dramaturge
Elisabeth Hampe
Sound design
Jan Gehmlich
Lighting design
Dennis Dieter Kopp
Graphic, stage design
Justus Gelberg
Production manager
Lisa Gehring
Photos
Daniel Michael Shaw
Location
Husets Teater, sort sal
Time
10/6-11/6 2022
Genre
Performance
PLAYBLACK
In collaboration with CPH STAGE
Joana Tischkau
I'm not gonna spend my life being a color
See, it's not about races / Just places / Faces / Where your blood comes from / Is where your space is / I've seen the bright get duller / I'm not gonna spend my life being a color (Michael Jackson "Black or White)
PLAYBLACK is a fast-paced musical montage investigating the role of black entertainers in the white-dominated entertainment industry.
The piece takes us deep into the memories and projections on those Afro-American and black-European cultural entertainment productions that we grew up to love. PLAYBLACK is a bittersweet farewell to white universalism and abstraction and invites you to dwell to the often uncomfortable yet captivating debates around issues of identity politics, race and representation.
Sit back – it's show time baby.
Performance
Annedore Antrie, Clara Reiner, Joana Tischkau
Choir
Afua Atingo, Theresa N. Mangara, Nadage Azongnash, Merveille Kanga
Concept & choreography
Clara Reiner, Joana Tischkau
Dramaturge
Elisabeth Hampe
Sound design
Jan Gehmlich
Lighting design
Dennis Dieter Kopp
Graphic, stage design
Justus Gelberg
Production manager
Lisa Gehring
Photos
Daniel Michael Shaw
Supported by