About
TOASTER is a collaboration between Husets Teater and Den Frie Centre of Contemporary Art in Copenhagen. Each year, TOASTER curates a program comprising companies and stage artists from Denmark and abroad that experiment with formats and contribute to the development of the performing arts.
TOASTER is both a home and a driving force for art at the crossroads of theater, performance and the visual arts, where artists have great artistic freedom in the realization of their works.
TOASTER promotes increased internationalization by re-establishing Copenhagen as part of a flow of international guest performances and networking between self-producing groups, collaborative scenes and art institutions abroad.
Contact:
---
Miriam Frandsen
Curator, dramaturgist & project manager
miriam@toastercph.dk
+45 21865184
My van Dijk
PR & communication
my@husetsteater.dk
+45 31416692
General inquiries:
info@toastercph.dk
Partners and sponsors:
---
TOASTER is supported by the Danish Arts Agency with a four-year grant from 2021 to 2025.
Advisory board
Cecilie Ullerup Schmidt
Cecilie Ullerup Schmidt is a performance artist, curator and theorist, employed as assistant professor and deputy director at the New Carlsberg Foundation's research center Art as Forum at the University of Copenhagen. Her research examines how social, temporal and economic conditions both politicize artistic work and shapes forms of life, especially in artist collectives, historically and today. She has taught at BA Dance, Context, Choreography at the Inter-University of Dance at the University of the Arts in Berlin from 2011-2016 and is currently an external teacher at the Norwegian School of Performing Arts.
During the past decade, she has collaborated artistically with, among others, Sofie Volquartz Lebech, Jacob Kierkegaard, Georgia Vardarou, deufert+plischke, Monster Truck, Boris Nikitin, Matthias Meppelink, Ana Berkenhoff, Begüm Erciyas, Andreas Liebmann, Ida-Elisabeth Larsen and Marie-Louise Guldbæk Stentebjerg. Together with the Swiss choreographer Lucie Tuma, they are the duo Chuck Morris. When necessary, she curates a festival (WORKS AT WORK, Dansehallerne 2014-16) or founds a school, most recently CURRICULUM – Public School of Performance Art in Denmark (2018-).
Lilibeth Cuenca Rasmussen
Lilibeth Cuenca Rasmussen is a visual artist and professor at the Timebased and Performance Art Academy in Bergen. Lilibeth Cuenca Rasmussen's practice is based on performance art, also transformed into different materials and medias such as video, photography, sculpture and installations. Cuenca's productions involves the body, scripted texts, songs, composed music as well as intricate visual elements such as costumes used as set design. She collects, adapts and universalises her stories in both a critical and humorous approach in relation to topics such as identity, culture, religion, gender and social relations.
Matthias Lilienthal
Matthias Lilienthal was dramaturge at the Volksbühne am Rosa-Luxemburg-Platz in Berlin under the direction of Frank Castorf from 1992 to 1999, where he began collaborations with Christoph Marthaler and Christoph Schlingensief, among others. In 2002, he was program manager for the Theater der Welt in Bonn, Düsseldorf, Cologne and Duisburg. Lilienthal has developed the "X-Apartments" format, which has been used several times in Berlin and later adapted to Caracas, Istanbul, São Paulo, Warsaw, Johannesburg and many more places. From 2003-2012 he was artistic director of HAU (Hebbel am Ufer) in Berlin. Lilienthal's initiative to deal with the special conditions of the Kreuzberg/Neukölln district has been reflected in the project "Beyond Belonging" with stagings by Nurkan Erpulat, Neco Çelik, Tamer Yiğit and others. His two major final projects at HAU "Unendlicher Spaß", a 24-hour trip through the utopian West, and "Die große Weltausstellung", a collaboration with raumlaborberlin, both caused a great stir. From 2012 Lilienthal lectured as professor at Ashkal Alwan in Beirut, in 2014 he was program manager for Theater der Welt in Mannheim and from 2015-2020 he was director at Münchner Kammerspiele, where he collaborated with theater collectives such as She Pop, Rimini Protokoll and Gob Squad.
Artistic development collaboration
At TOASTER, we believe that the performing arts are changed and developed by those who work with them, and our ambition is to create a space where performing artists can interact and collaborate as colleagues.
TOASTER will increase the presence and improve the quality of self-producing groups by supporting them in their development and production processes, so that together we can create conditions that are more conducive to the thriving of performing arts companies in Denmark. Through these dedicated efforts, we will contribute to the development of the industry – artistically and production-wise – for the benefit of audiences and other performing arts venues.
As part of a special initiative to support these efforts and aims, TOASTER has invited the following companies to participate in extended partnerships with Husets Teater and Den Frie Centre of Contemporary Art:
DANSEatelier
DANSEatelier is a place and a group consisting of 11 dancers, Sandra Liaklev Andersen, Ingvild Bertelsen, Marlene Bonnesen, Isolde Daun, Stine Frandsen, Meleat Fredriksson, Emilia Gasiorek, Snorre Jeppe Hansen, Nanna Stigsdatter Mathiassen, Olivia Riviere and Karis Zidore, and their network from the dance environment in Copenhagen, as well as internationally. The initiative stems from a need for continuity, knowledge sharing and social and artistic support. Community is essential in all aspects of DANSEatelier's work, both in the creation process, but also in the organizational and creative investigation.
Experience DANSEatelier:
Triptykon III – Splat
Triptykon II – Udflugt
Triptykon I – Vandmærke
Det Algoritmiske Teater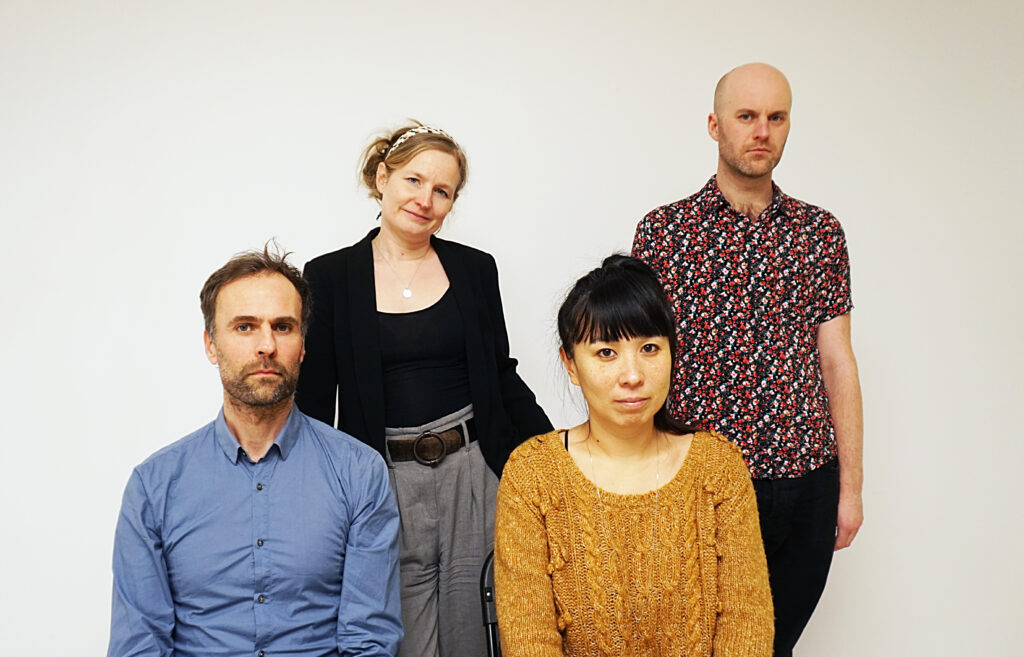 Det Algoritmiske Teater is an interdisciplinary workcommunity and an investigation of what new algorithmic technologies do to our bodies, identities and society. It is an artistic research project in the intersection between performing arts, visual arts and programming, which directs a critical, investigative look at the increasing algorithmization of life. Their interests range from data collection and personal profiling of children in online games (e.g. Fortnite), biometric monitoring of refugees and migrants, to states and companies' increasing use of algorithmic personal profiling of citizens. Labyss is the first of a planned series of works in which programming, dramatic text and audience interaction are composed in an interactive, algorithmic structure.
The core members of the community are visual artist and writer Kristian Byskov, playwright and stage director Kristian Husted, dramaturge Pernille Kragh and program developer and curator Tina Ryoon Andersen. In addition, changing partners are invited into the community, including scenographers, performers, programmers, visual artists, researchers and theorists.
In 2020, with support from the Statens Kunstfond, they started a collaboration with the Engineers' Association in Denmark (IDA), which resulted in a seminar and a workshop at IDA. They have since had a residency at Art Hub Copenhagen and are collaborating with researchers and students from the Institute for Game Theory, ITU.
Experience Det Algoritmiske Teater:
Labyss
Hestnes / Popović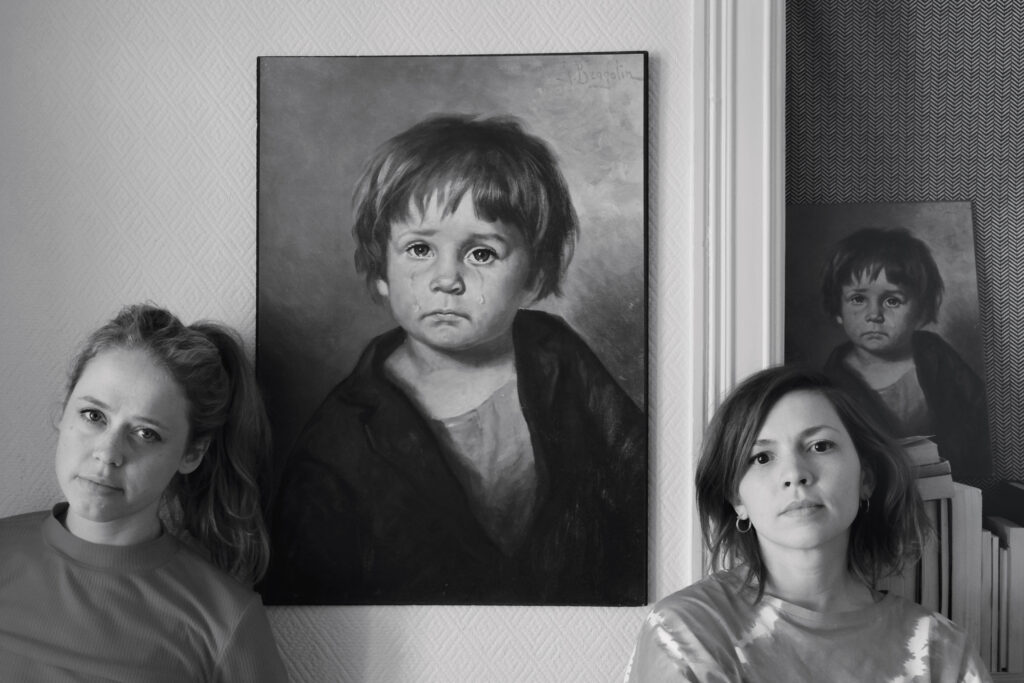 Hestnes / Popović consists of the Danish scenographer Freya Sif Hestnes and the Norwegian-Bosnian actress Marina Popović. They both graduated from the Academy of Performing Arts in Norway in 2016. Hestnes also has a background as a photographic visual artist from Akademin Valand in Gothenburg, while Popović has an MA in European Studies/Cultural Memory Studies from NTNU in Trondheim.
Artistically, Hestnes / Popović are preoccupied with history writing and how it is possible to examine the marginal, the overlooked, the archived and the forgotten. Through documentary material and sensuous composition, they take a closer look at memories – both personal and collective. Memories, oral traditions and the ability of the senses to understand the individual's place in historical currents are explored through spatial concepts and newly written dramatic text. Hestnes / Popović's interdisciplinary work is inspired by both theatre, performance art, choreography, visual arts and academia.
Experience Hestnes / Popović:
So far so good
Salon #3
Institute of Interconnected Realities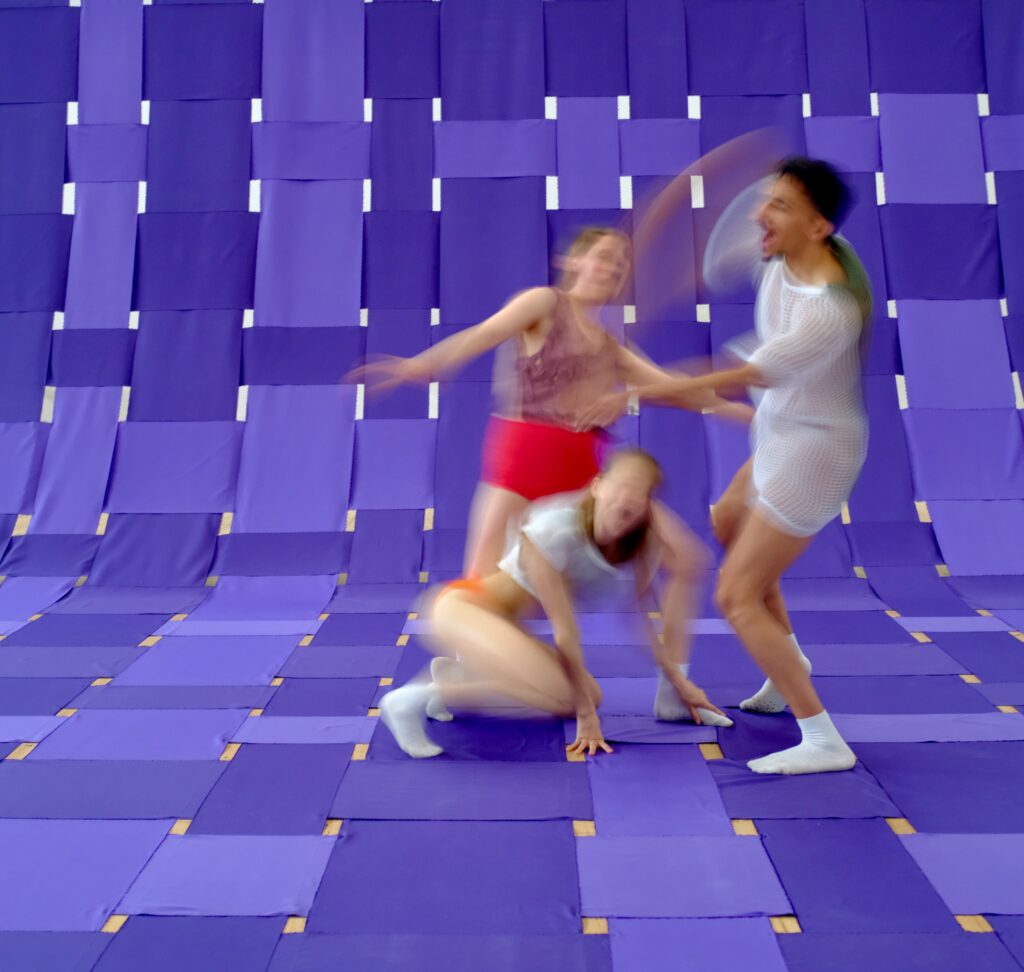 Institute of Interconnected Realities (I-IR) is an artistic project dealing with the concept of decentralized choreography. The institute was established in 2019 and is under the artistic direction of choreographer Marie-Louise Stentebjerg and dramaturg Ida-Elisabeth Larsen (formerly two-women-machine-show). Since the start, I-IR has been preoccupied with collective work processes and the multi-voiced expression – both at organizational level and artistically. As a result, I-IR's development has strongly been influenced by a number of associated artists who, in various phases and periods, have inspired to experiment and think differently, of which i.a. Jonathan Bonnici (actor, lyricist and co-founder of I-IR) and Santi Rieser (sound artist and music producer).
Photo: Jeffrey Scott Stratton
Experience Institute of Interconnected Realities:
A Play
Song of 8
LOGEN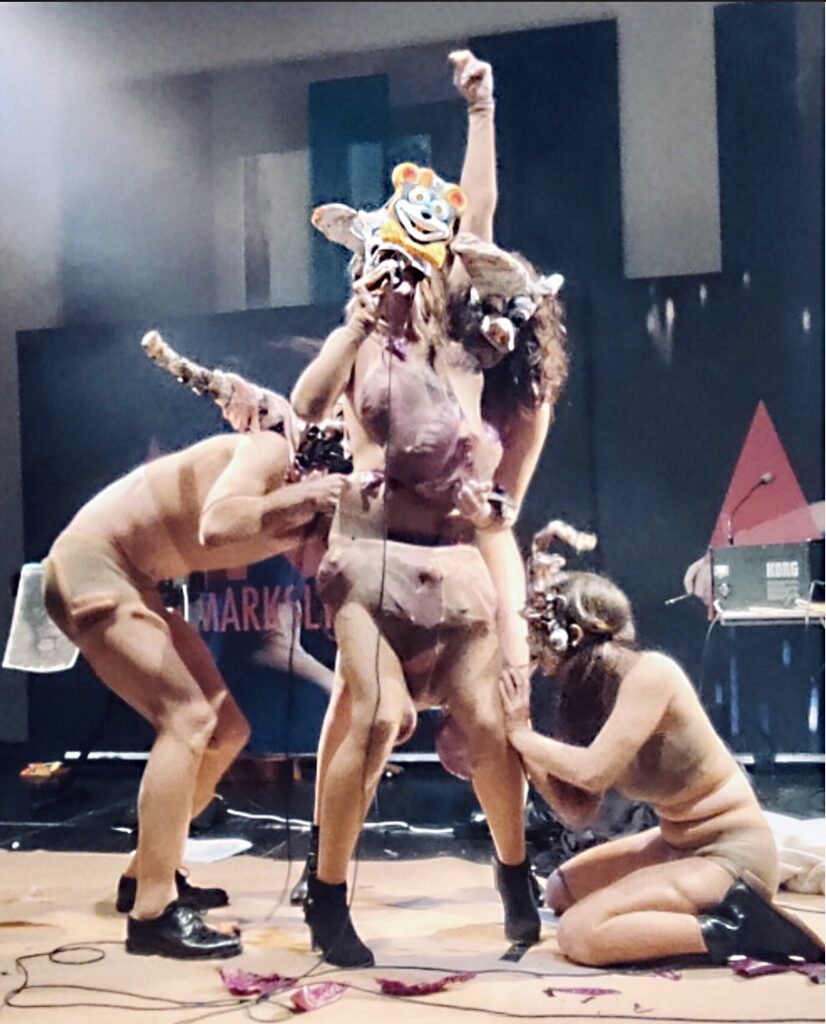 LOGEN is an interdisciplinary artist collective that started in 2014 and consists of scenographer Nathalie Mellbye (NO), dancer/choreographer Sofia Karlsson (SE), actor Patrick Baurichter (DK/DE) and director Anja Behrens (DE). With the two experimental works 'Historien om Øjet' and 'DEATH TO TRUTH OF BEAUTY', they have established themselves in the performing arts milieu in Denmark with a willingness to challenge the collective process, the classic production process and the intimate ritual meeting with the audience.
LOGEN will make upside-down mirrors for their audience in the borderland between transcendent moments and reflexive, contemporary criticism in a sensuous, expressive and surreal universe. LOGEN focuses on exalting the sacred, the imperfect, the collective, devotion and generosity – all things they wish to promote as fundamental values ​​in our time.
There is an eternal search in LOGEN's work for the extremes of human consciousness and subconsciousness. To be able to create a free space for the audience, where people can be seen and heard regardless of their more shadowy sides. LOGEN rarely builds up glossy images, but goes into the flesh of man, life and all its facets without reservation or condemnation.
Experience LOGEN:
Kabaret Monstrum
Salon #1 – LOGEN
MEGA RICH COMPANY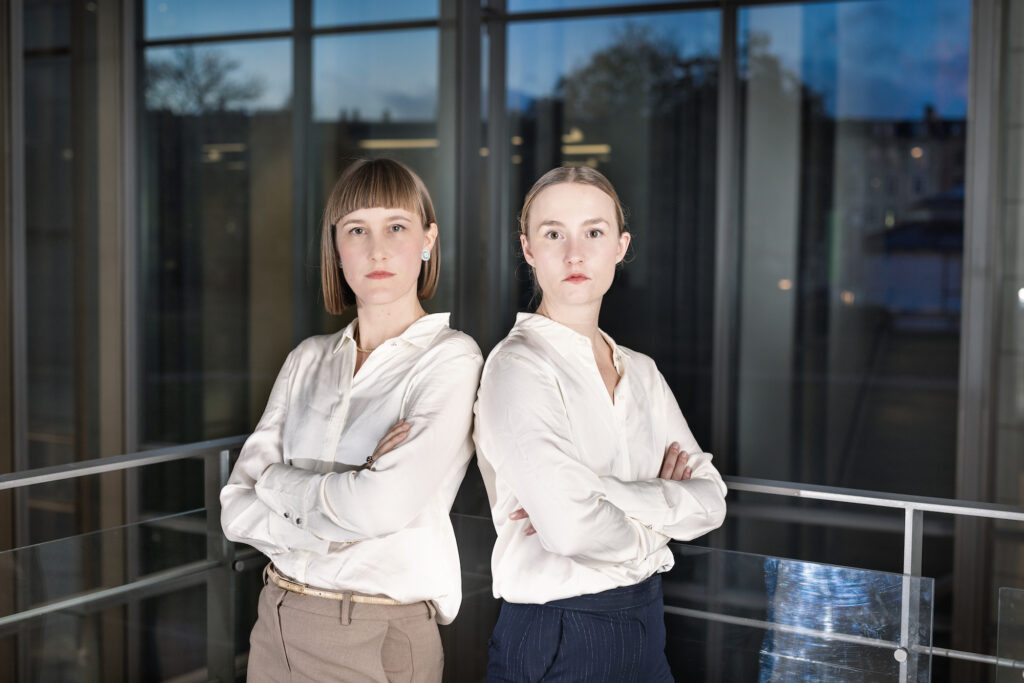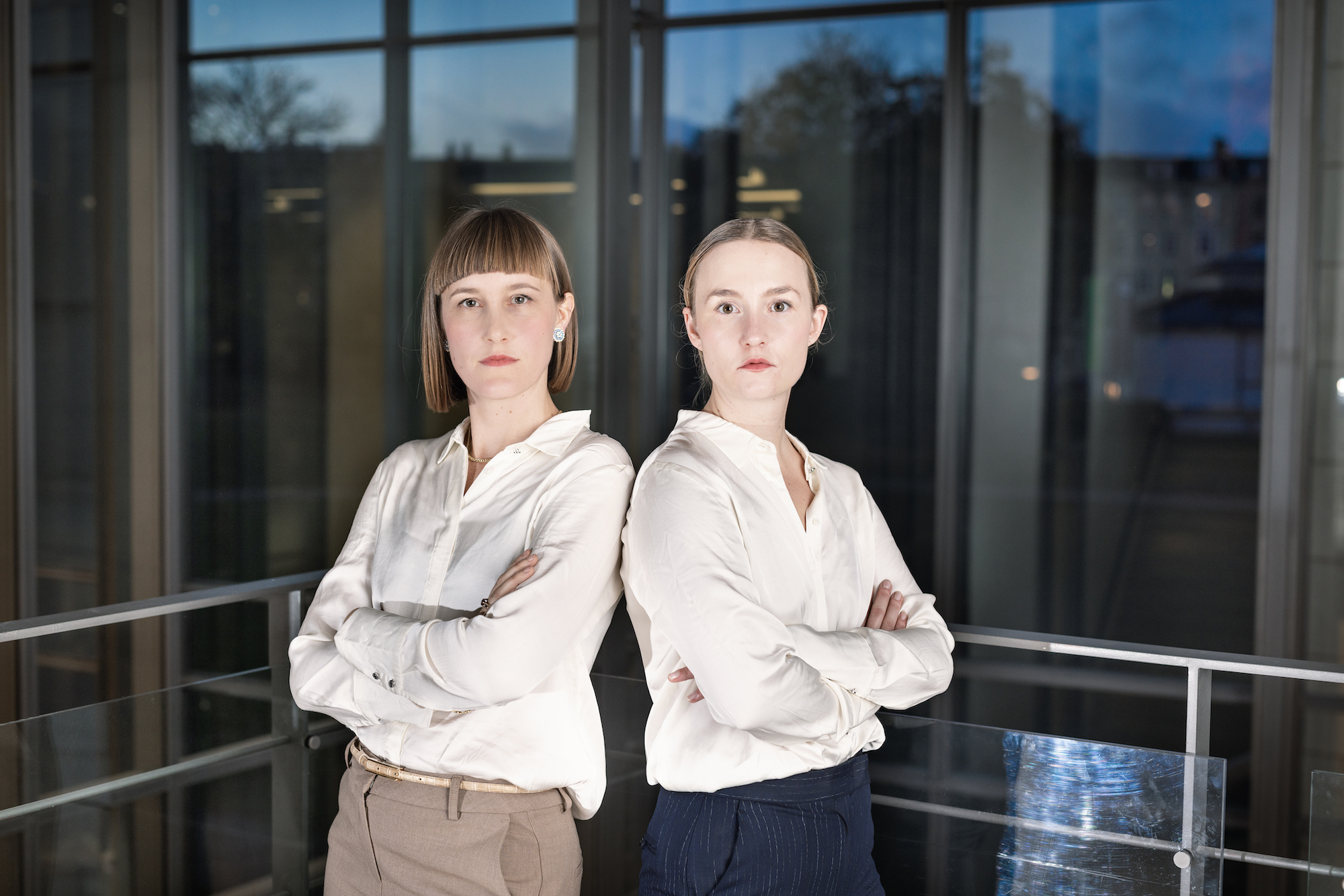 MEGA RICH COMPANY is a company that is financed by Danish taxpayers. It is MEGA RICH COMPANY's vision to become Europe's leading crisis management company, producing cutting-edge solutions for the crises of the future.
MEGA RICH COMPANY – for a strengthened Europe without crises.
Est. 2022 ® Sigrid Johannesen & Ida Grarup. "WE MAKE MONEY NOT ART
Experience MEGA RICH COMPANY
The big MONEY GIVEAWAY-SHOW
Sara Sachs / AMBRA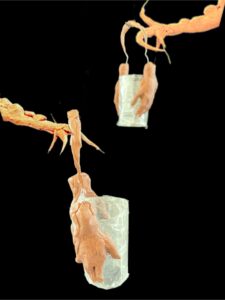 Sa Ra Sachs / AMBRA is an interdisciplinary group initiated by the artist Sa Ra Sachs (DK) and the curator duo South into North (Francesca Astesani and Julia Rodrigues), in collaboration with screenwriter Hans Frederik Jacobsen (DK) and director Nina Mcneely (US). Sa Ra Sachs / AMBRA's interest is to develop a performative mix of video, music, dance, scenarios, costumes and live elements as living tableaus, to build maximalist worlds based on sculptural universes.
Experience Sa Ra Sachs / AMBRA:
Aqua Drama
The Other Eye of The Tiger (TOETT)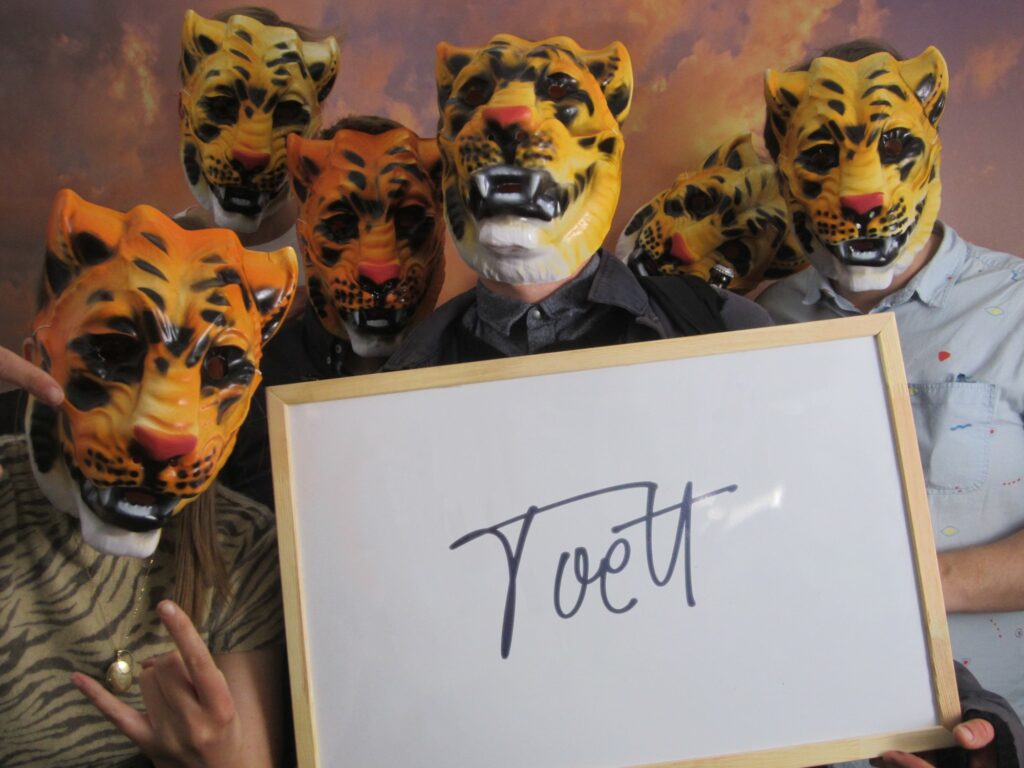 The Other Eye of The Tiger (TOETT) is an artist collective whose six members collaborate on concept, direction and performance. The collective conceptualizes together, but all come from different branches of the performing arts. TOETT's work is based on various parameters which they strive to utilize to the maximum in all aspects of the productions. Often other artists, performers and technicians are invited to collaborate. By exploring and bending the boundaries of performing arts, TOETT hopes to be able to create new opportunities and reinvent theater as an art form. The six members of the collective all graduated from Den Danske Scenekunstskole in 2016. They are: Ida Grarup (scenography), Henrik Grimbäck (direction), Morten Hee Andersen (actor), Mia-Luise Heide (performance management & props), Súni Joensen (light design) ) & Asger Kudahl (sound design).
Experience TOETT:
Peer Gynt?
Salon #2
TOASTER's spaces
View pdf of the spaces at Den Frie and Husets Teater.