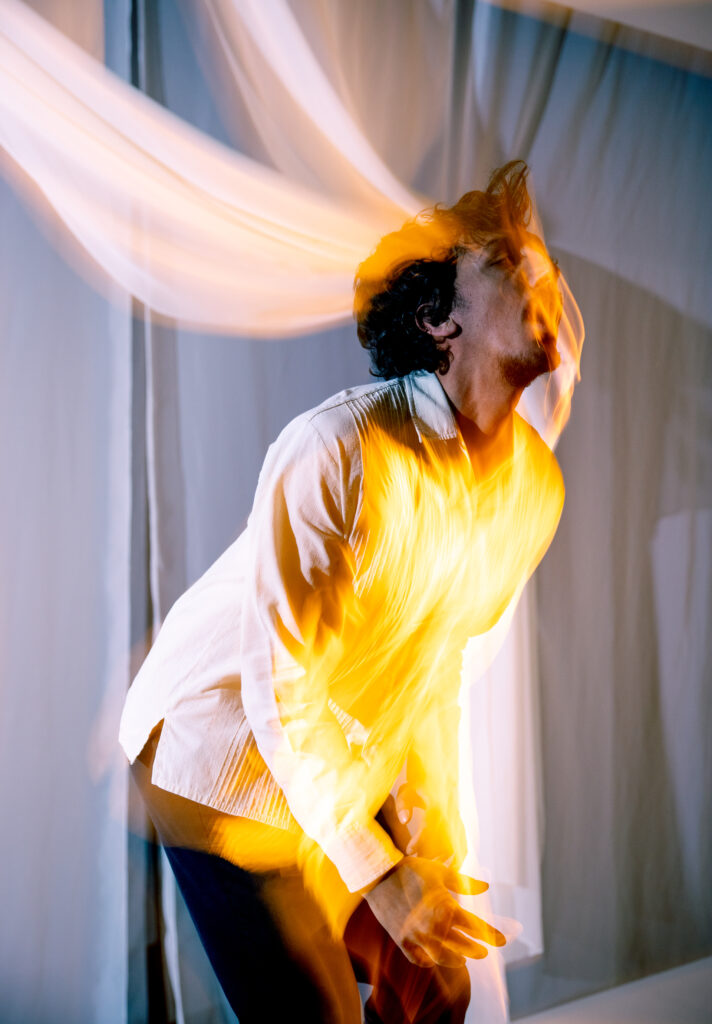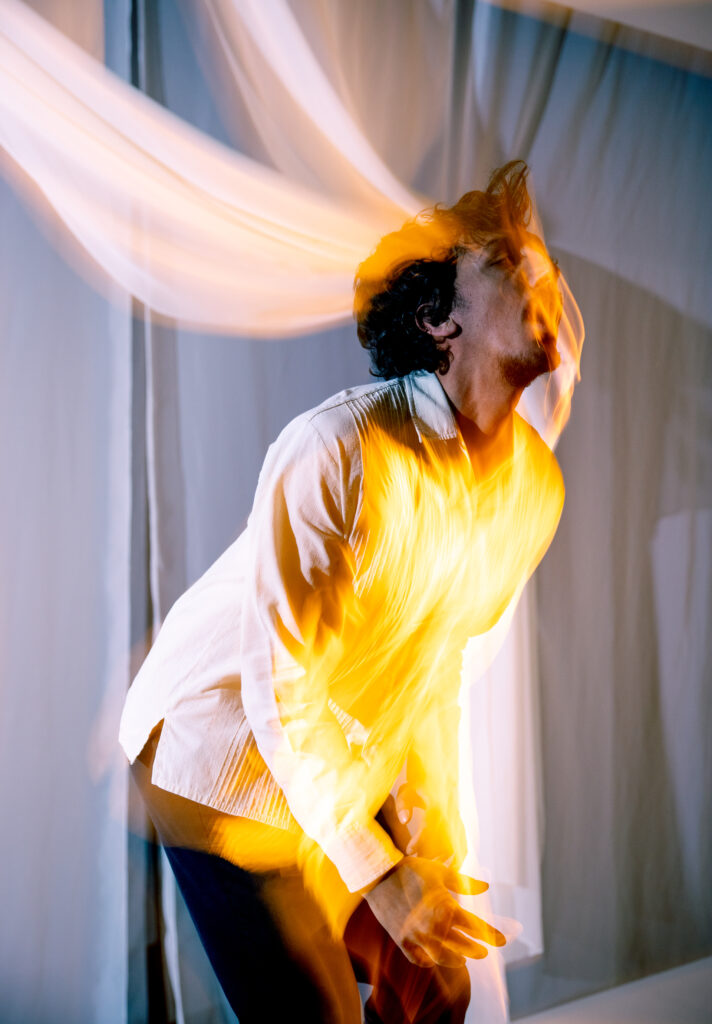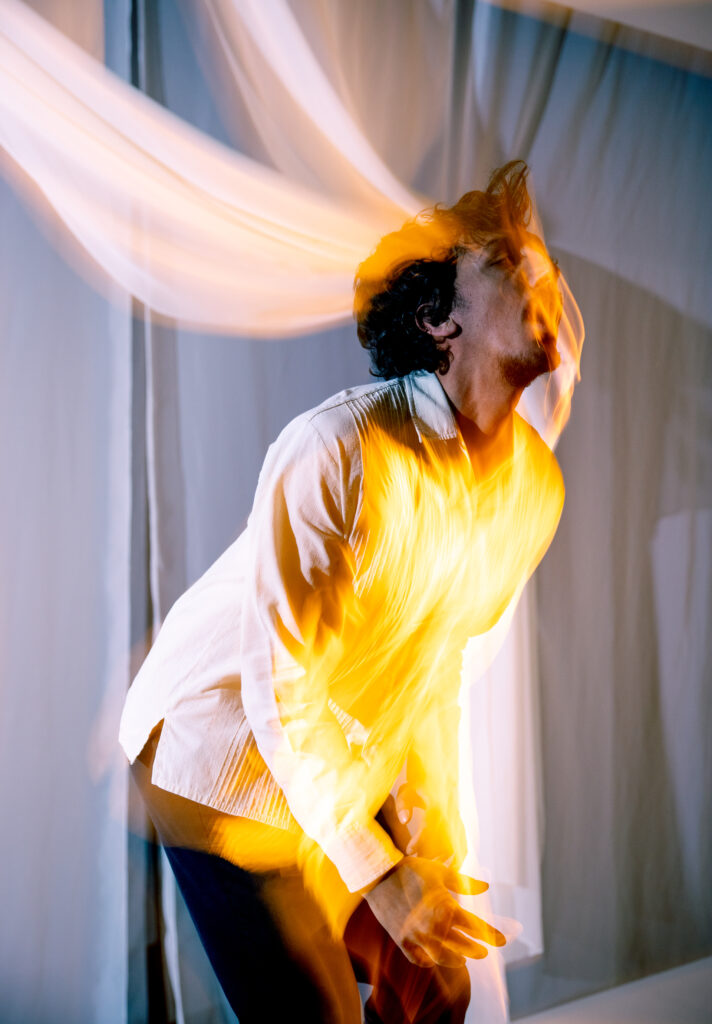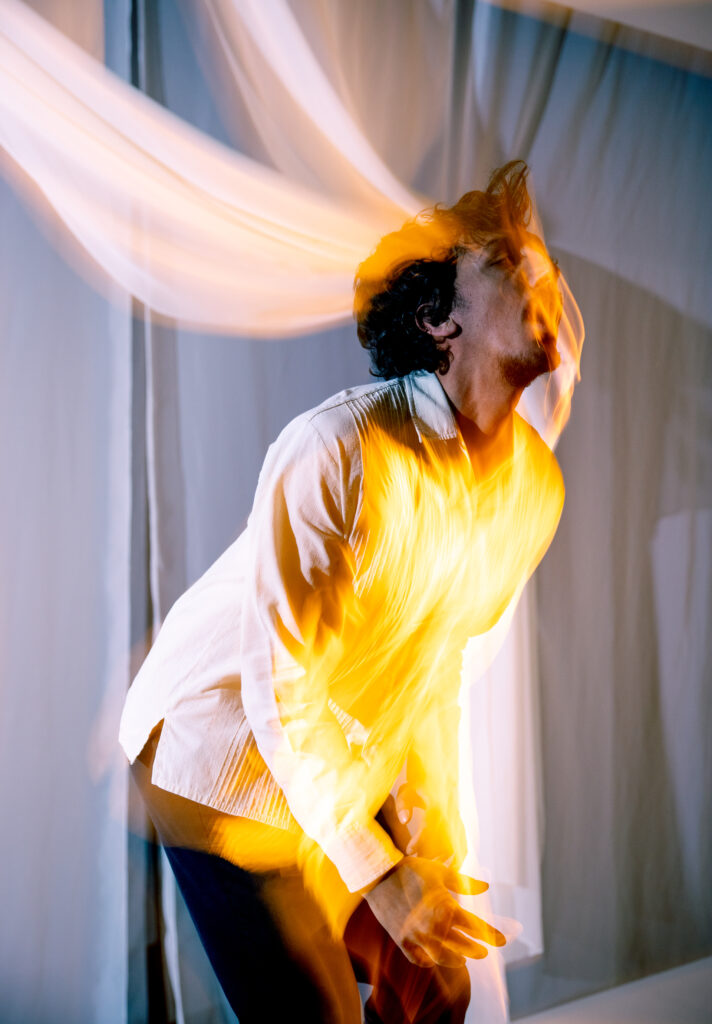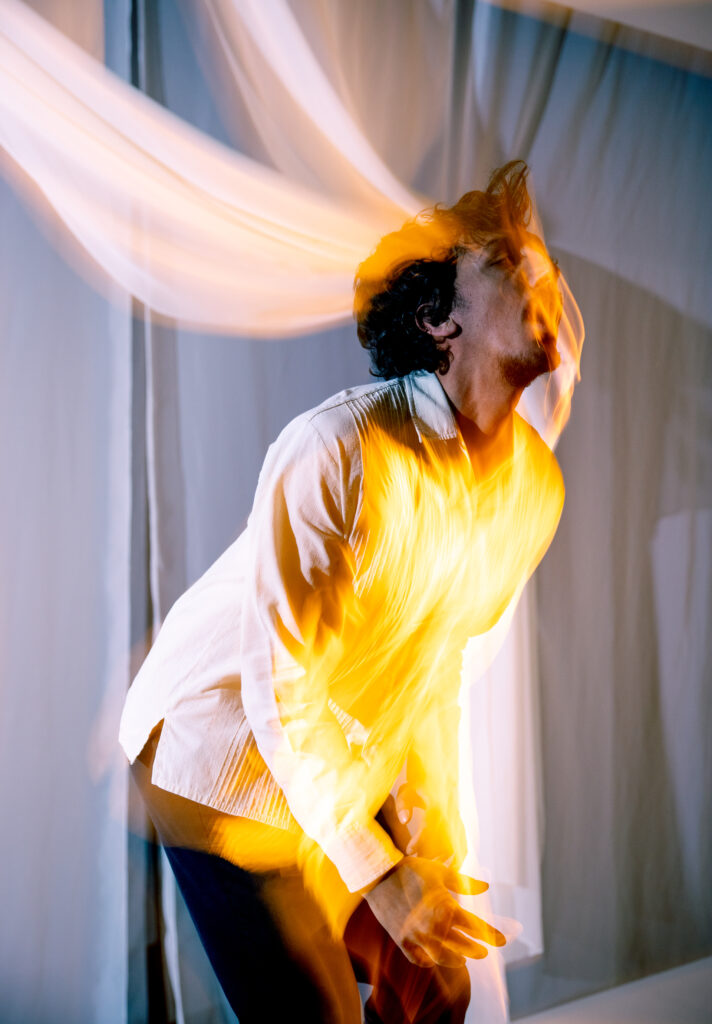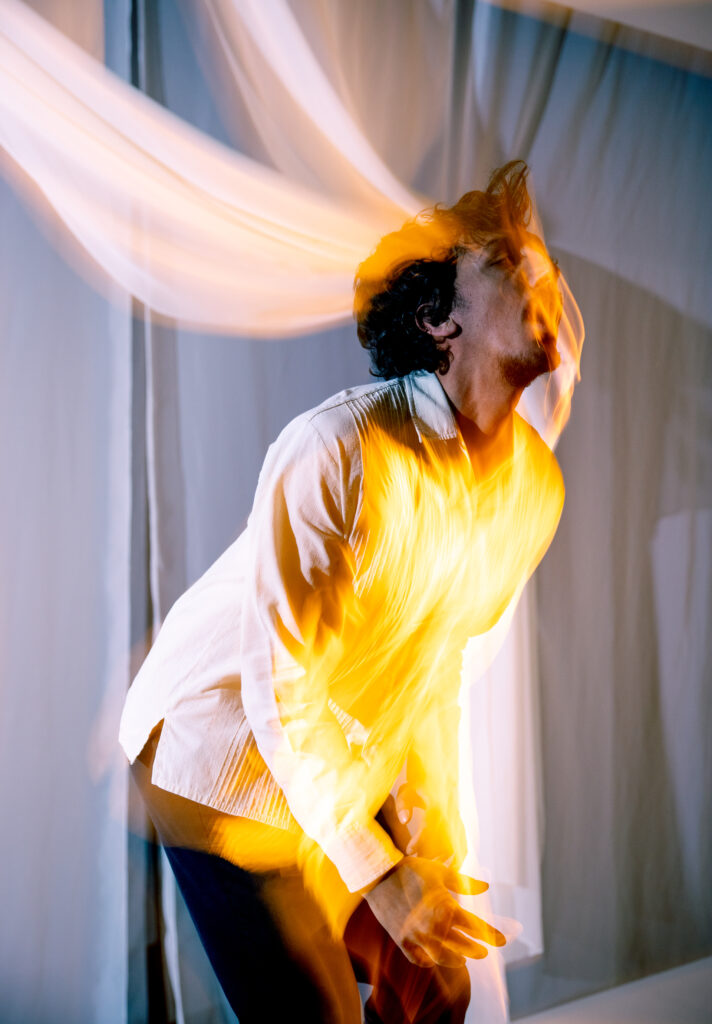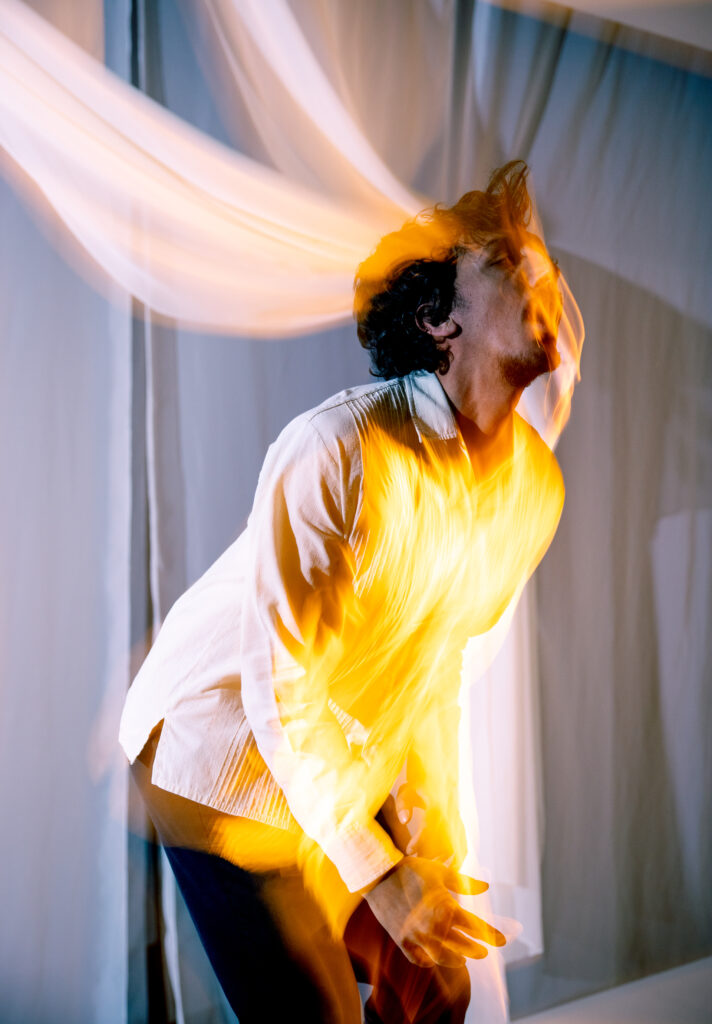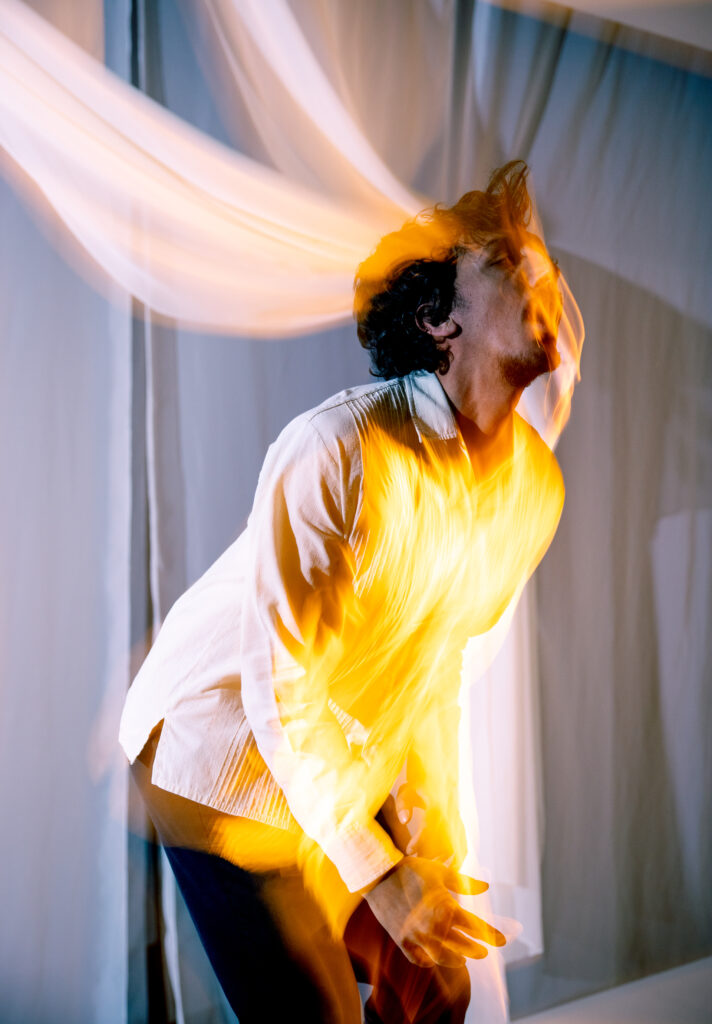 Idea and realisation
Institute of Interconnected Realities
Performer and text
Jonathan Bonnici
Choreography
Ida-Elisabeth Larsen, Marie-Louise Stentebjerg
Presented in cooperation
Dansehallerne
Location
Husets Teater, sort sal
Time
21/11-26/11 2022
Genre
Dance, performance
A Play
Institute of Interconnected Realities
We sense ourselves in a condition of suspension, half a meter above the ground, unknowing of where we actually are. And what suspended us? The abstraction of our identities? The erosion of communal stories? The very necessary re-writing of history? 
The experience of this suspension is that of homelessness, being on the outside of even our own bodies. 
A PLAY examines how we might re-establish connection with the ground, how we might re-'place' ourselves.
TICKETS
Idea and realisation
Institute of Interconnected Realities
Performer and text
Jonathan Bonnici
Choreography
Ida-Elisabeth Larsen, Marie-Louise Stentebjerg
Presented in cooperation
Dansehallerne
Presented with