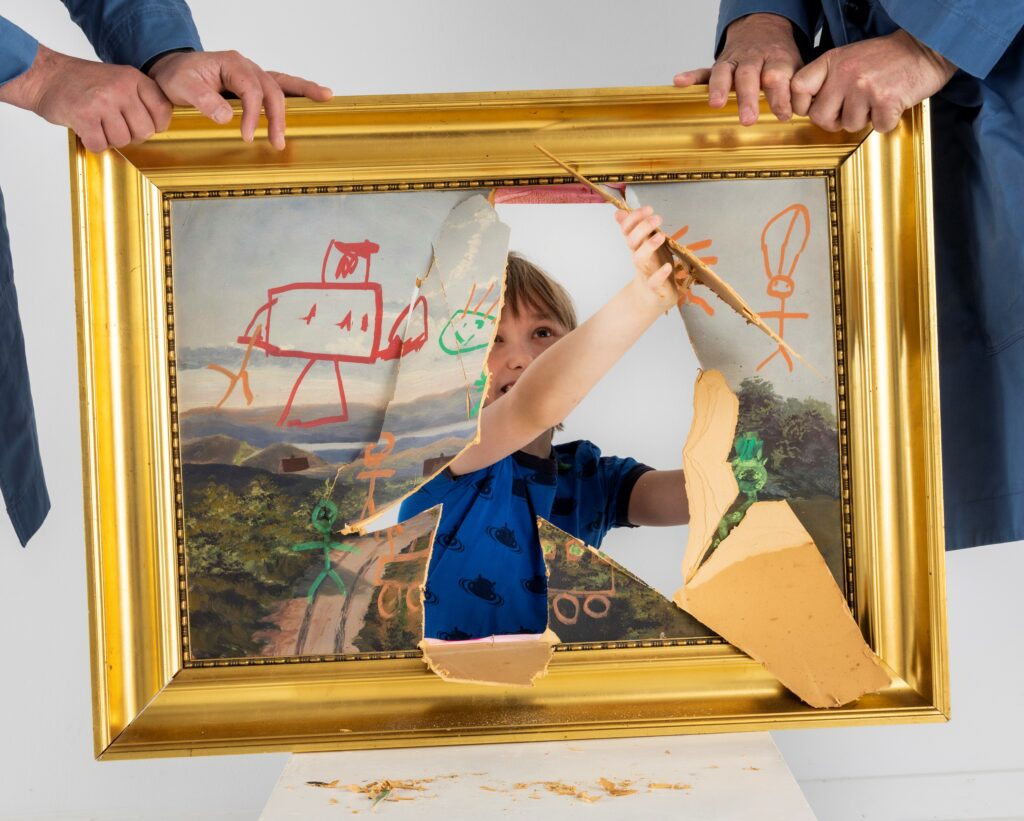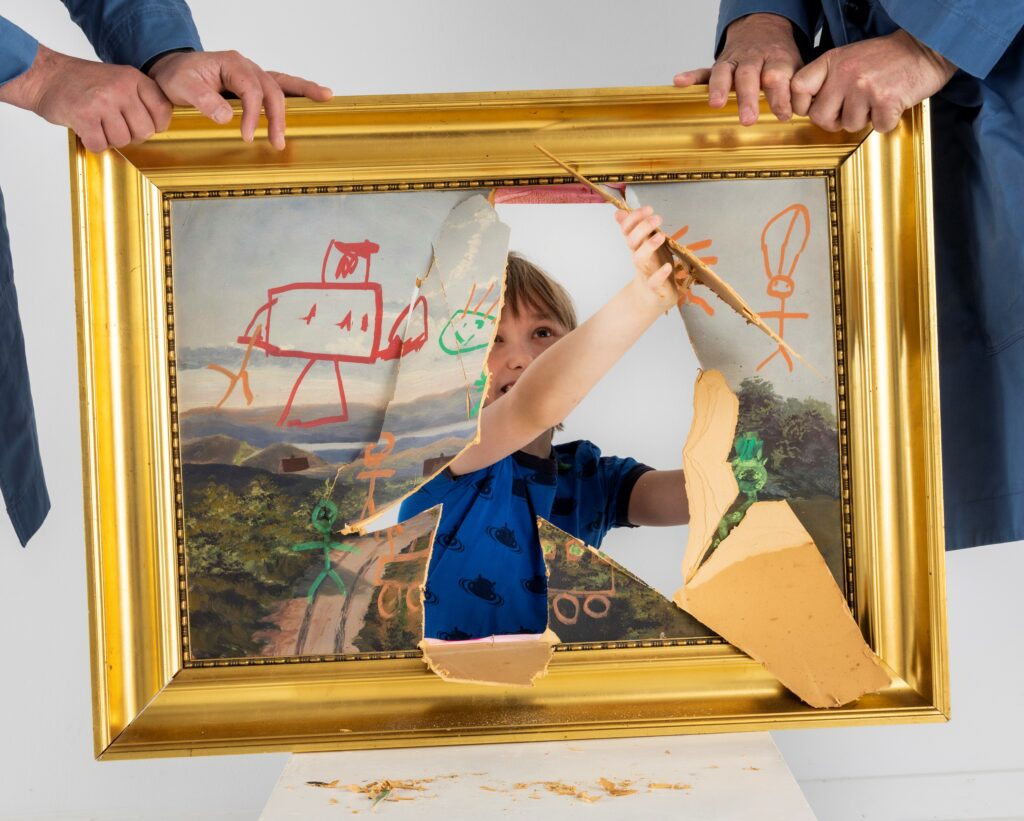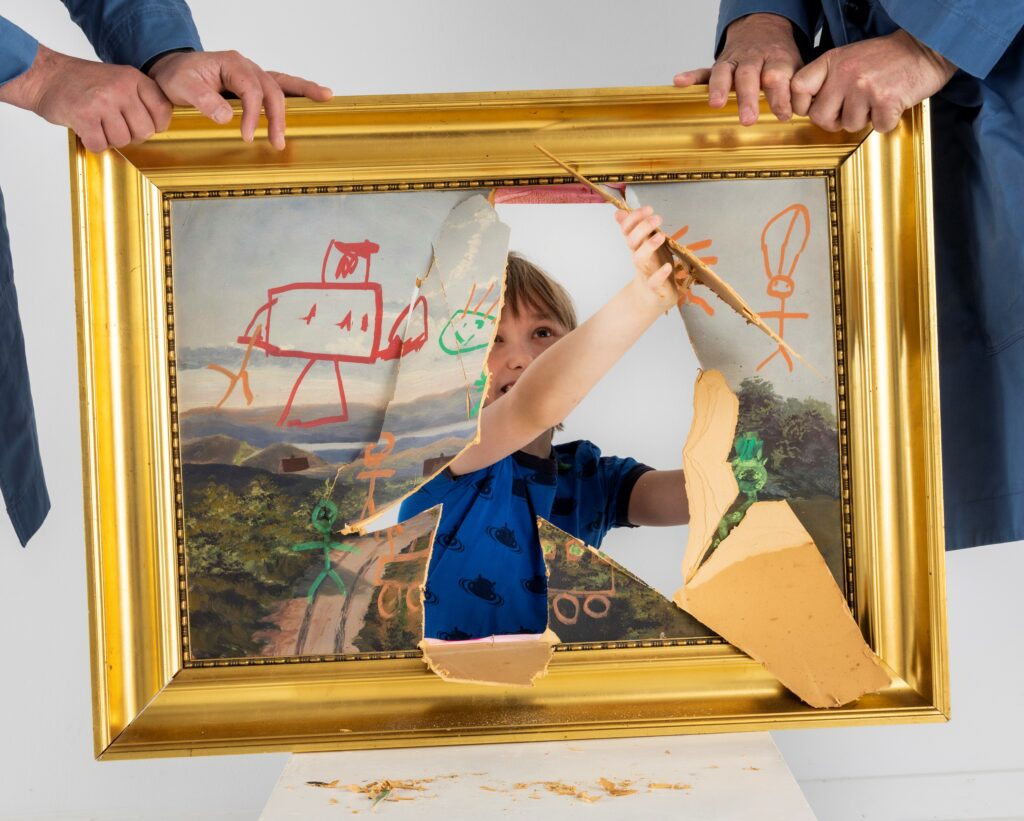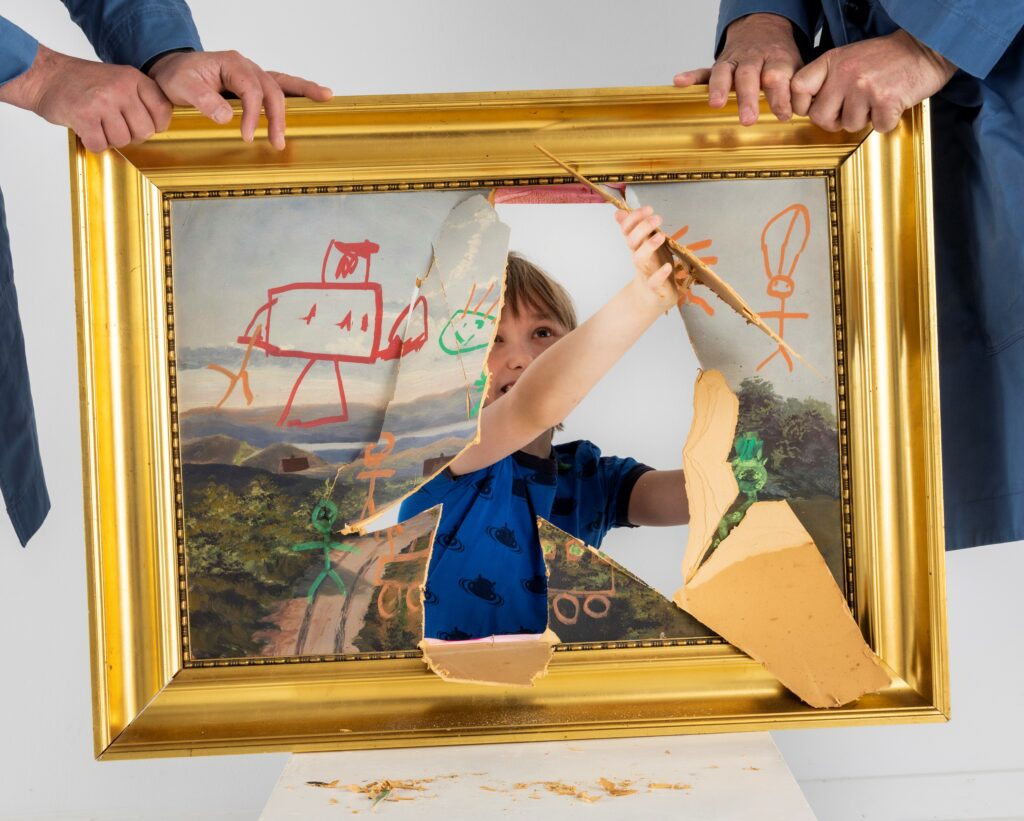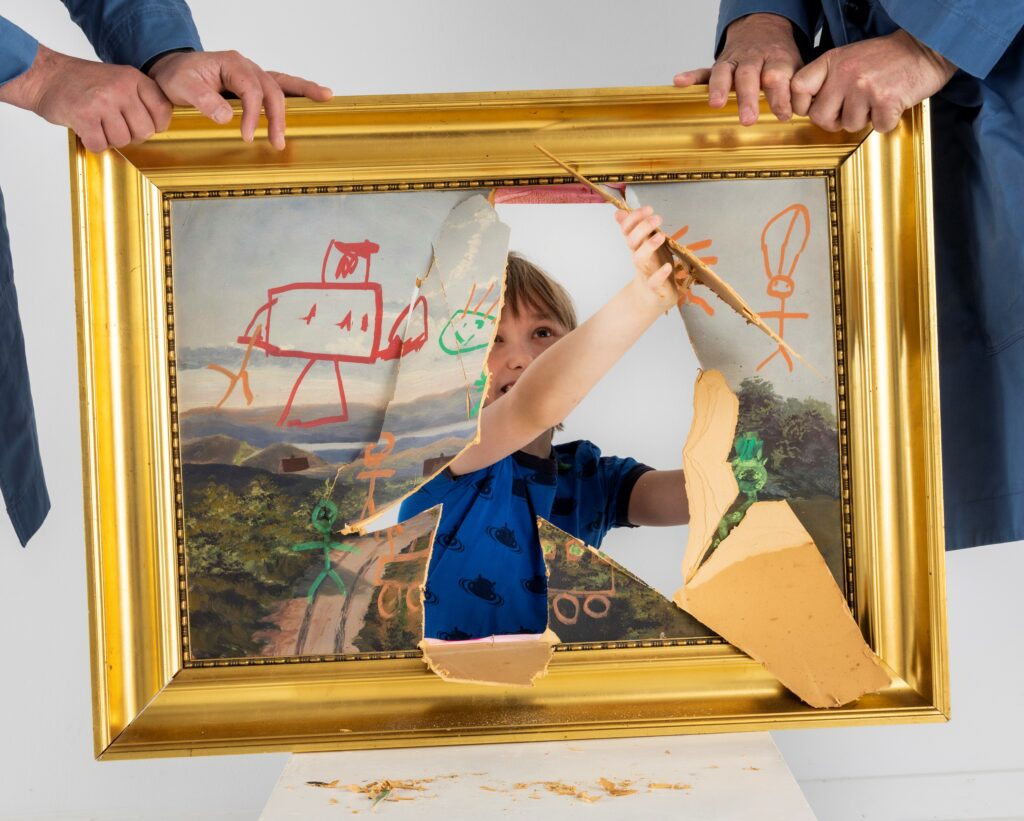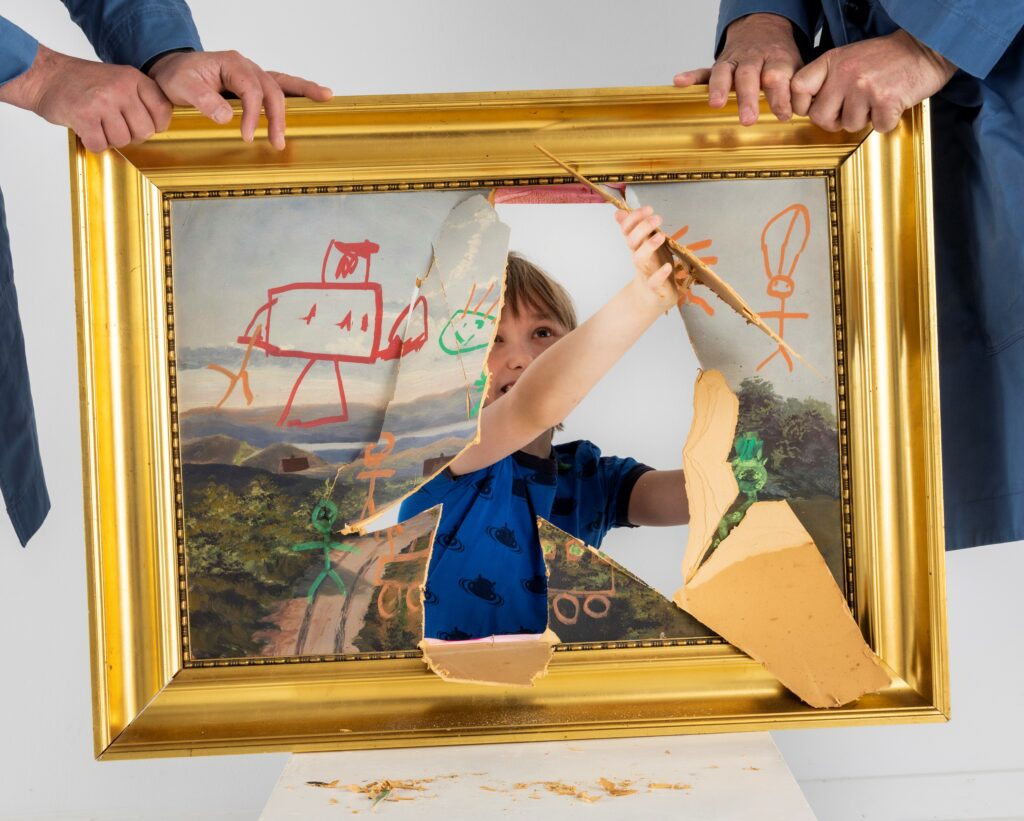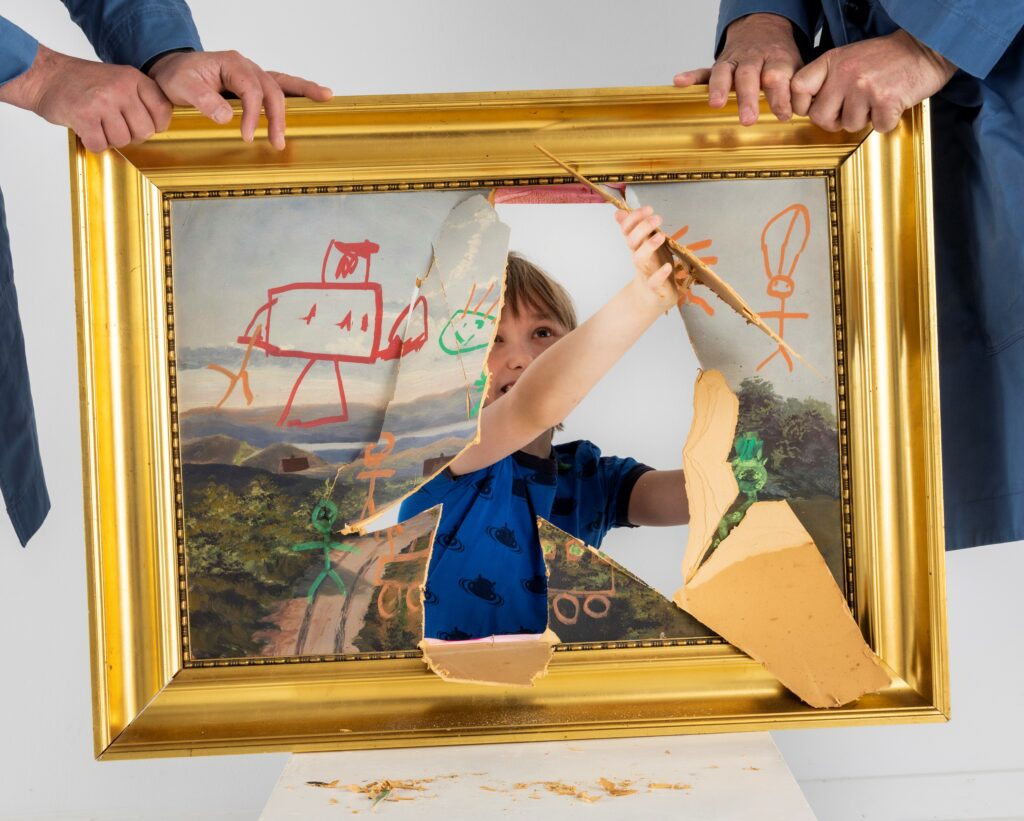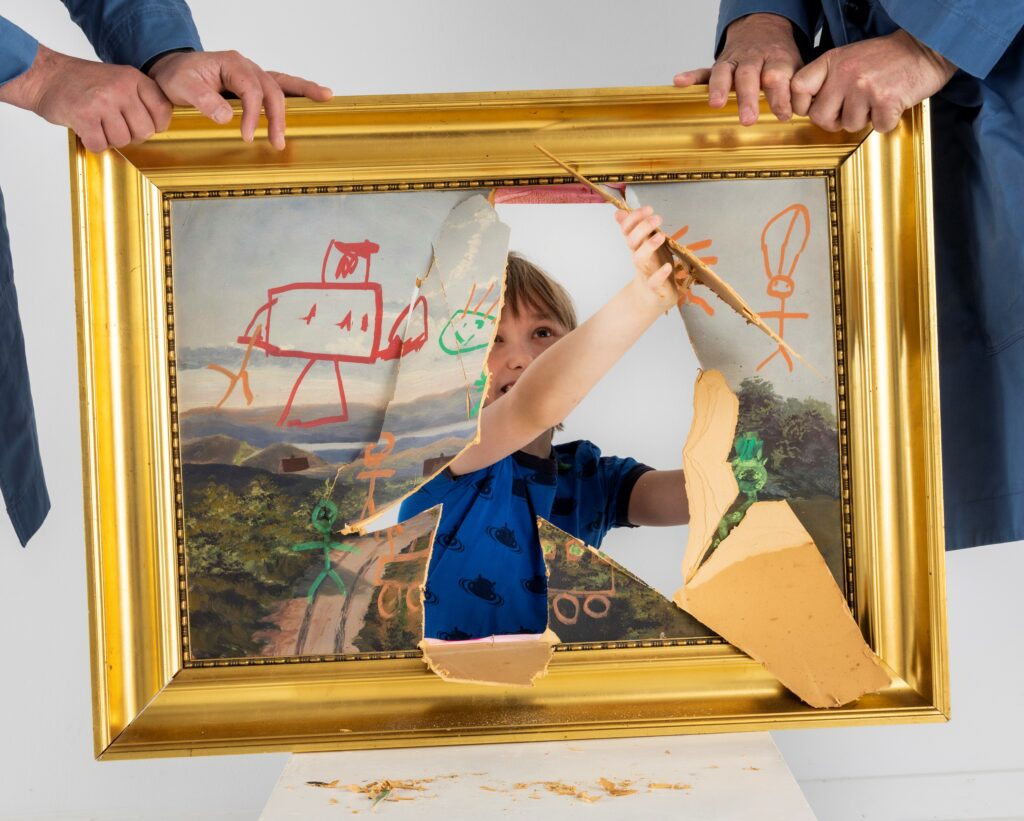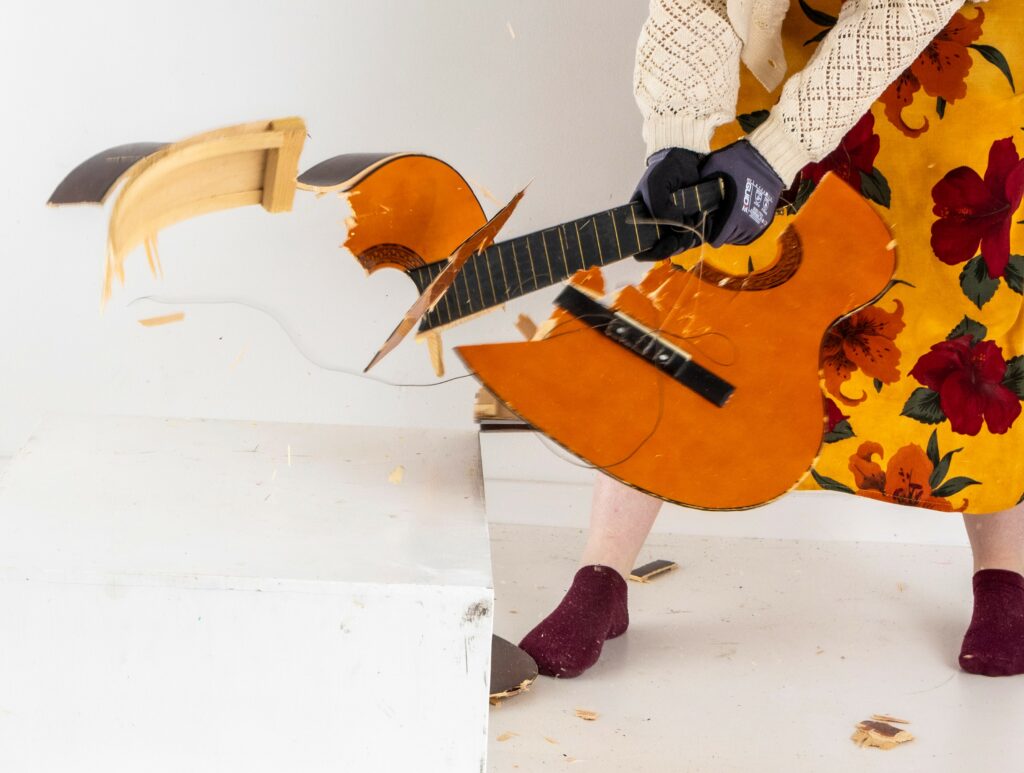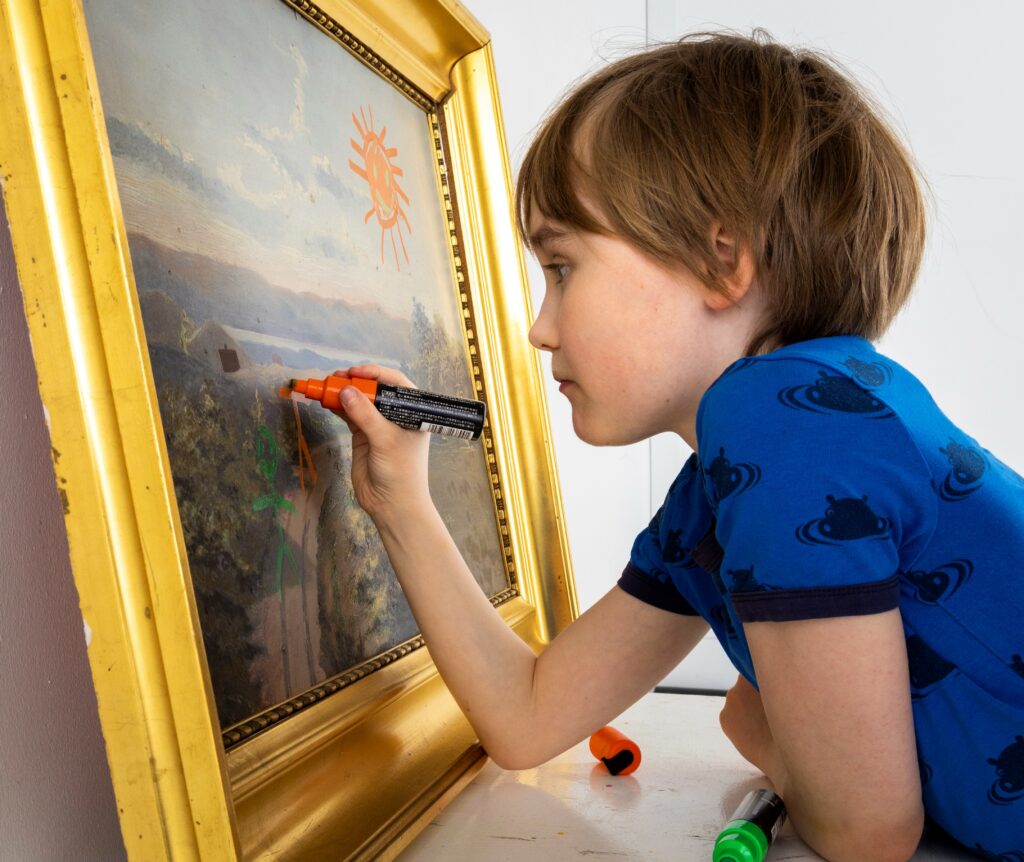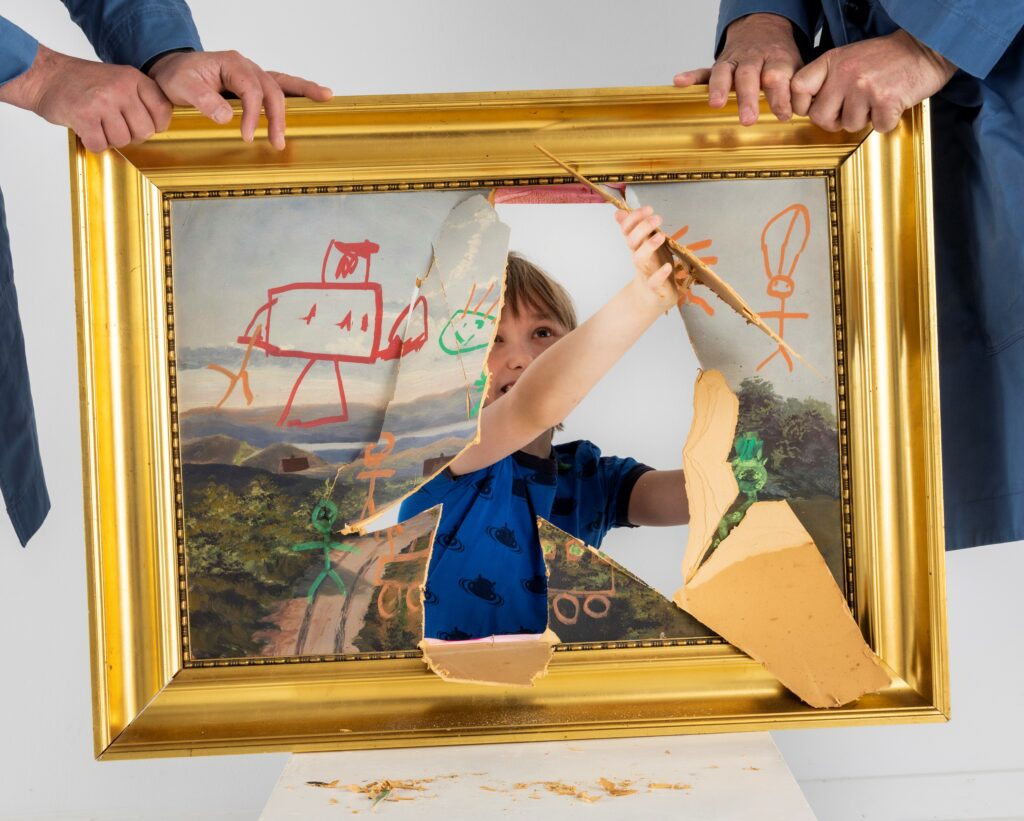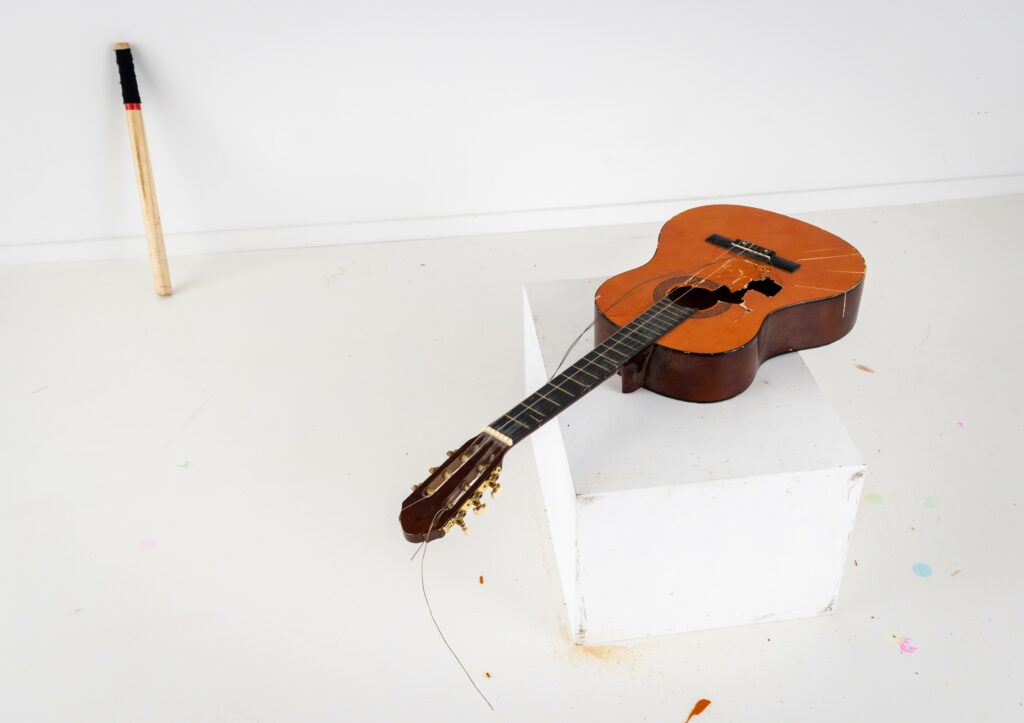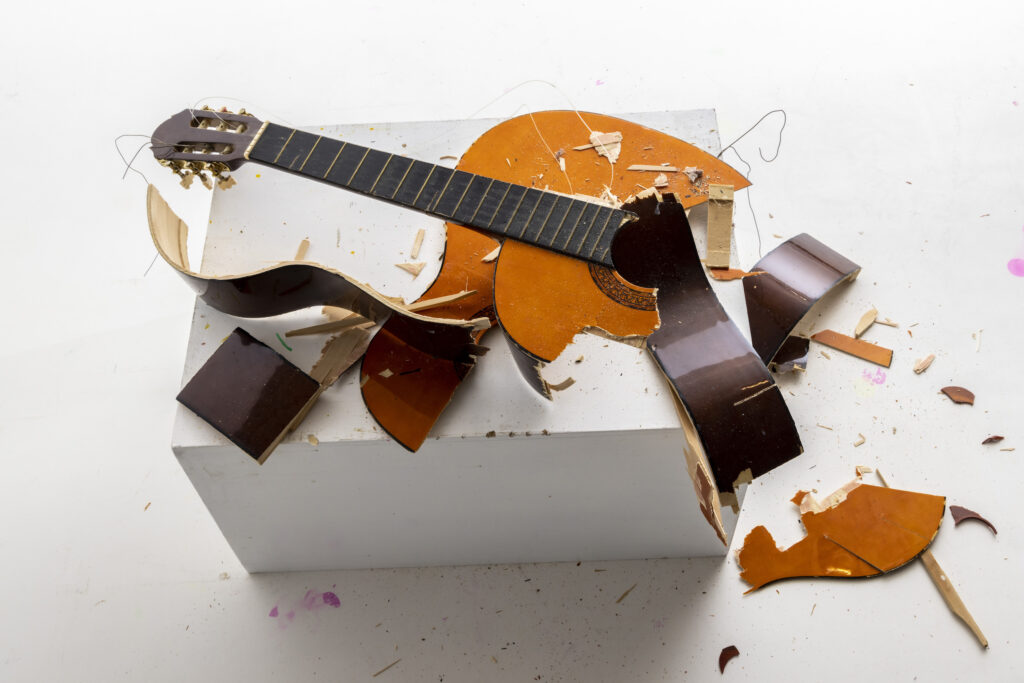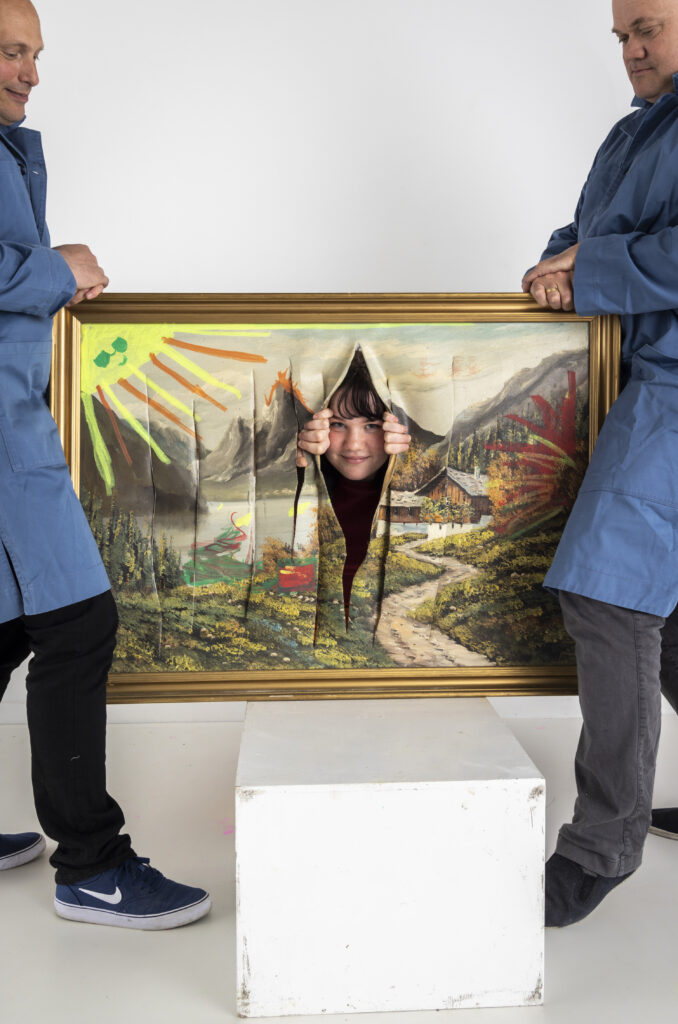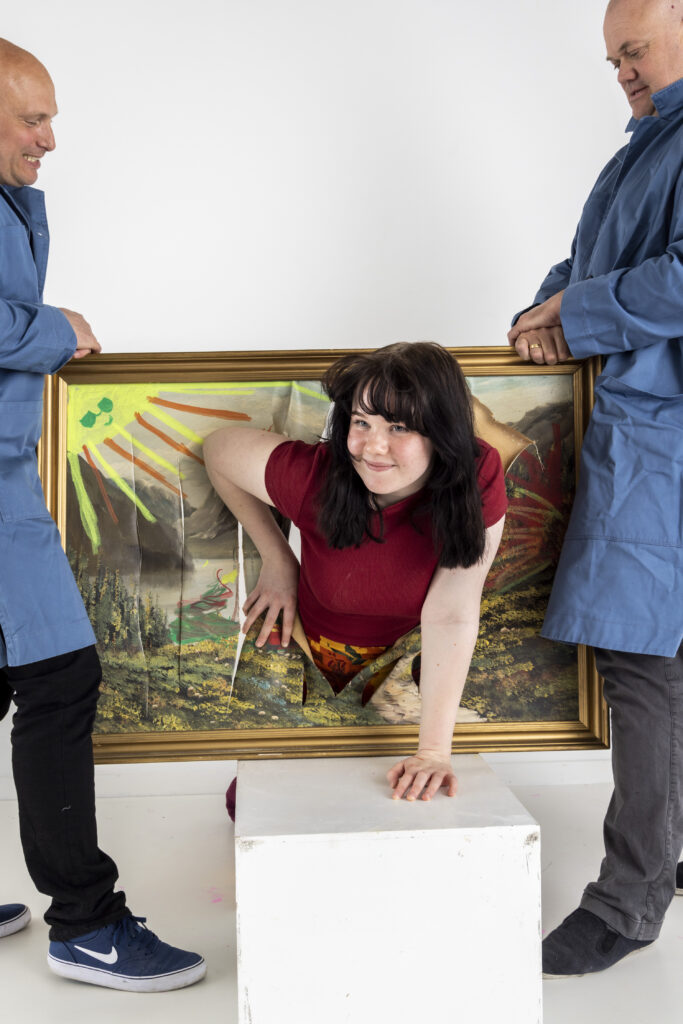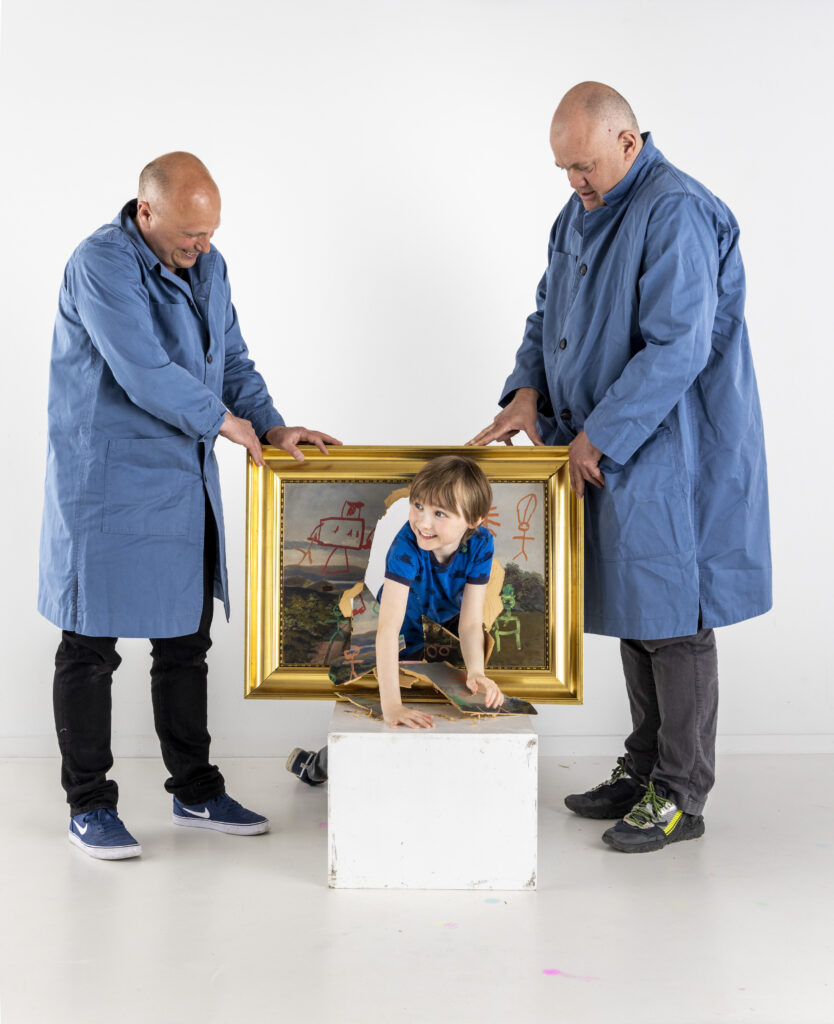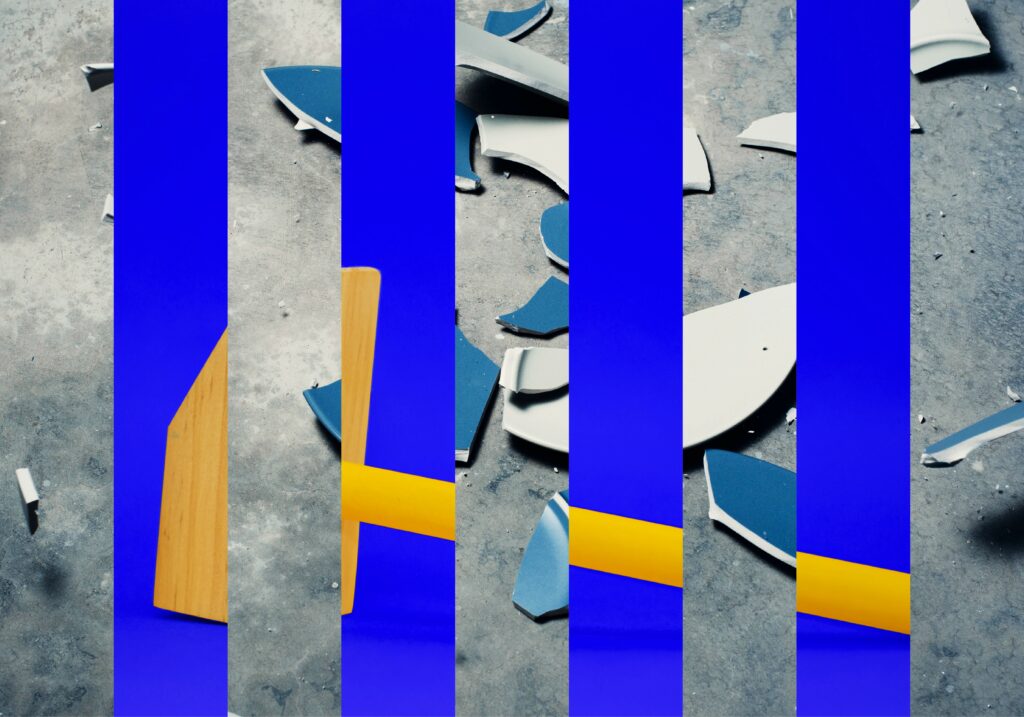 Performers
Katrine Leth Nielsen and Henrik Vestergaard
Director
Henrik Vestergaard
Co-director
Daniel Norback
Costume designer:
Maria Ipsen
Producer
Lars Vind-Andersen
Assistant scenographers
David Sebastian Lopez Restrepo and Jonas Kjeldgaard Sørensen
Text
Henrik Vestergaard, Daniel Norback, Ellen Friis and Katrine Leth Nielsen
Location
Den Frie, Minus 2
Time
4/6-12/6 2022
Genre
Performance
KABOOM – the art of destruction
by
Live Art Danmark
When is it O.K. to destroy? How can you destroy something in a great way and why may it be necessary? In "KABOOM – the art of destruction" we will investigate the forbidden joy of smashing things. We will invite the whole family to wreck stuff together with us on stage. Together we will eat, smash, cut and transform. We will also talk about works from the art history, where destruction was a creative force leading to new works.
"KABOOM – the art of destruction" can be described as a dynamic and humorous performance lecture with a broad appeal which includes and invite an audience of all ages to participate. Suitable from 6 years and up.
Performers
Katrine Leth Nielsen and Henrik Vestergaard
Director
Henrik Vestergaard
Co-director
Daniel Norback
Costume designer:
Maria Ipsen
Producer
Lars Vind-Andersen
Assistant scenographers
David Sebastian Lopez Restrepo and Jonas Kjeldgaard Sørensen
Text
Henrik Vestergaard, Daniel Norback, Ellen Friis and Katrine Leth Nielsen
Supported by