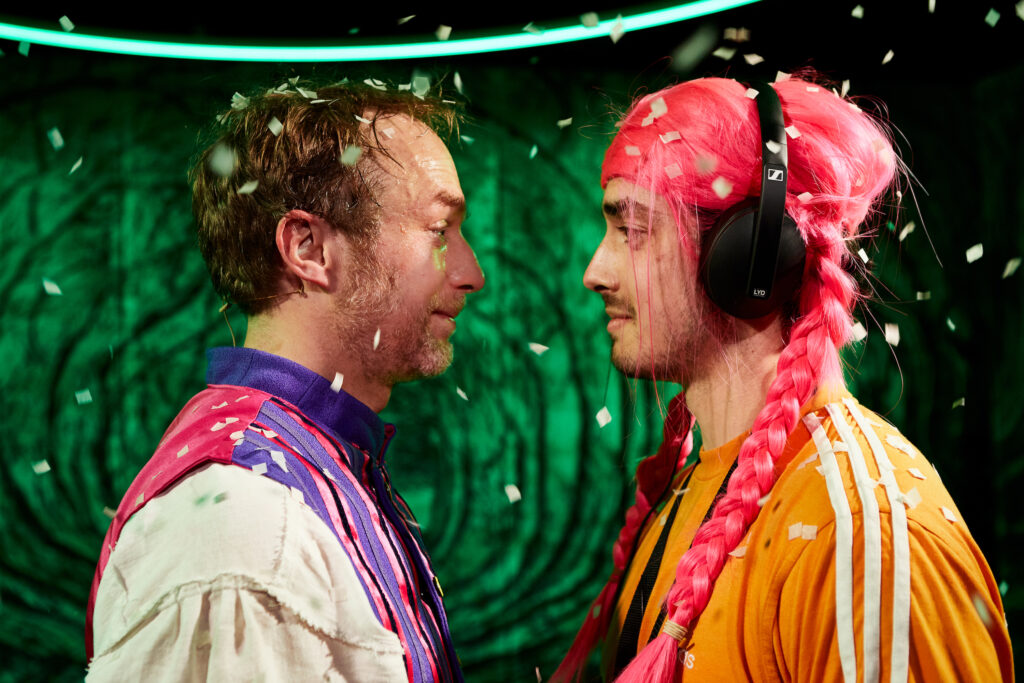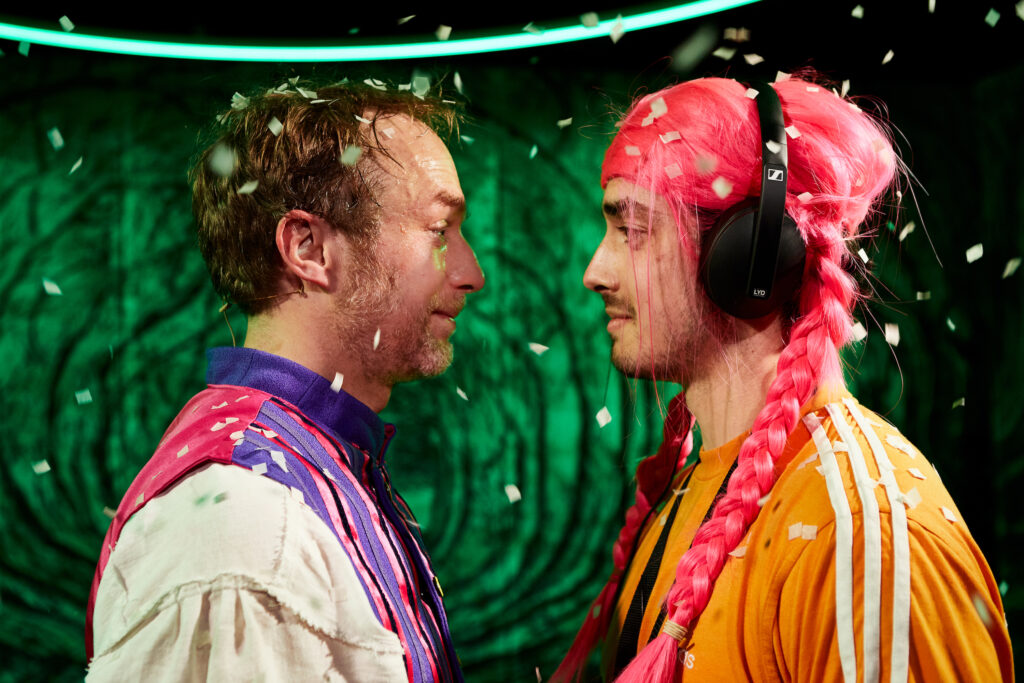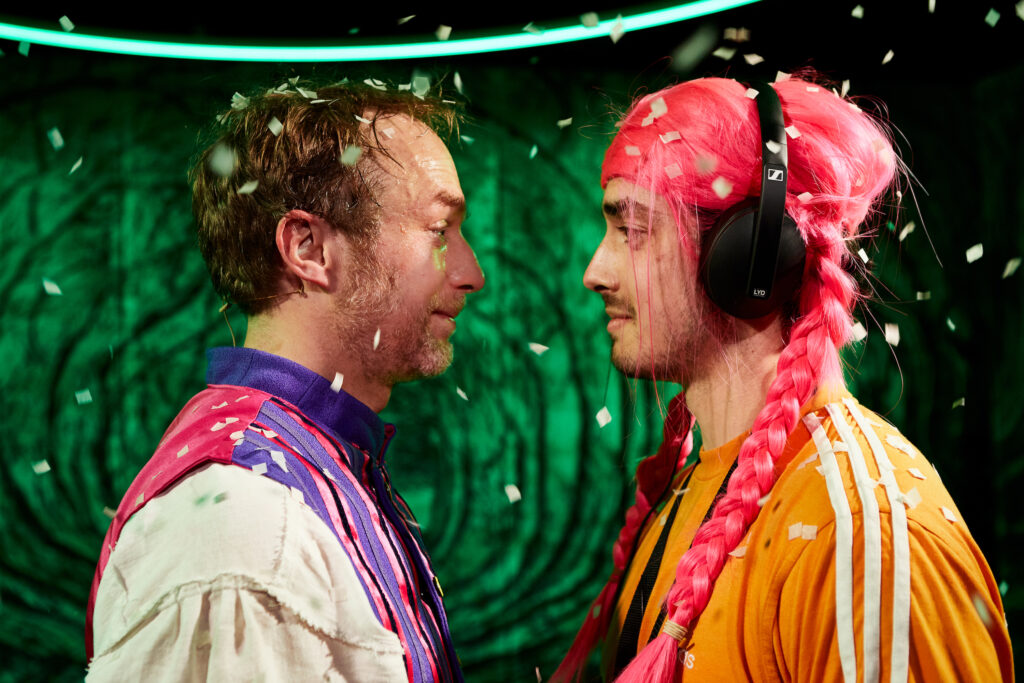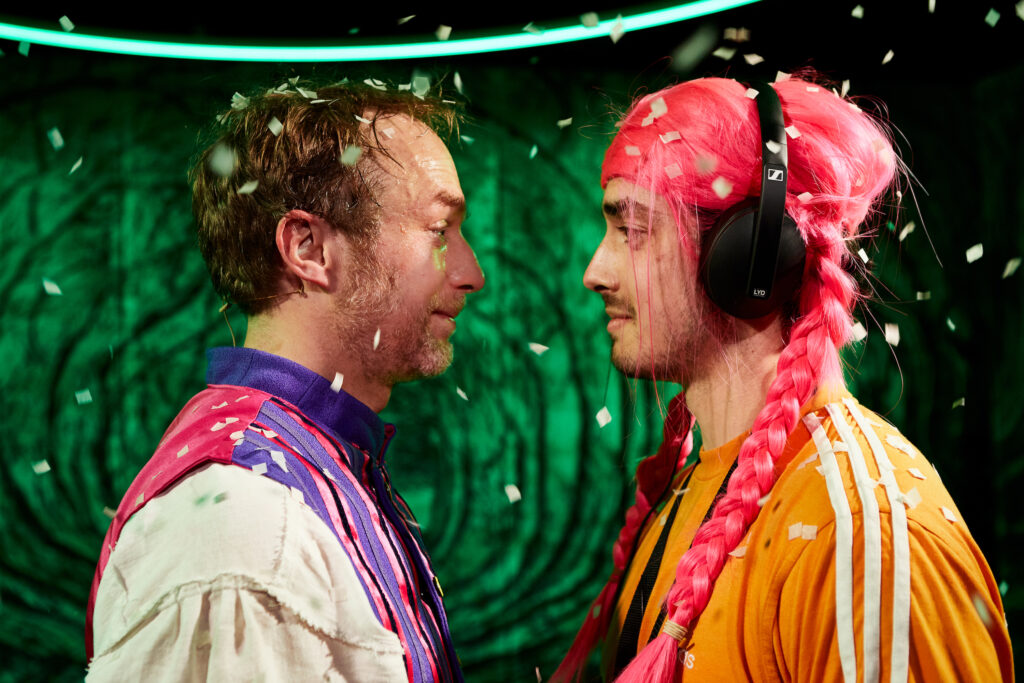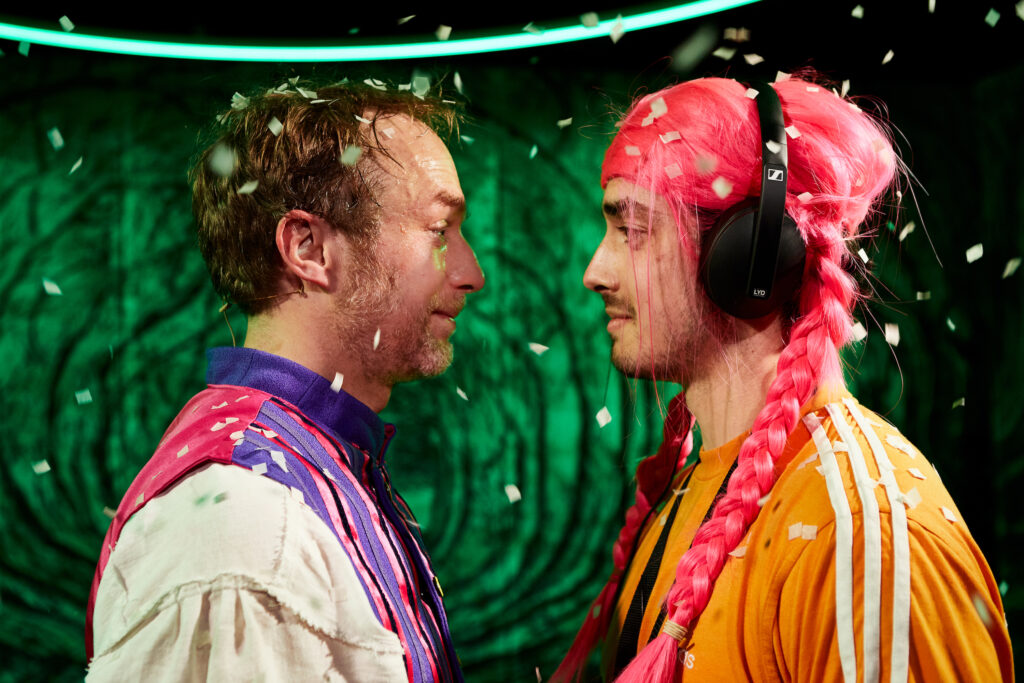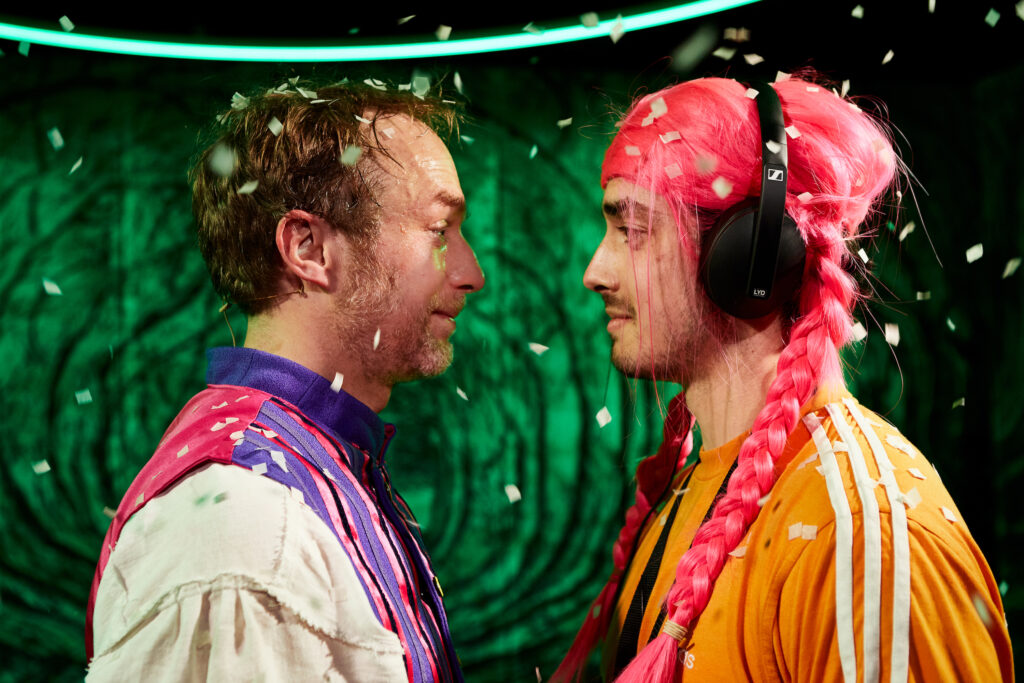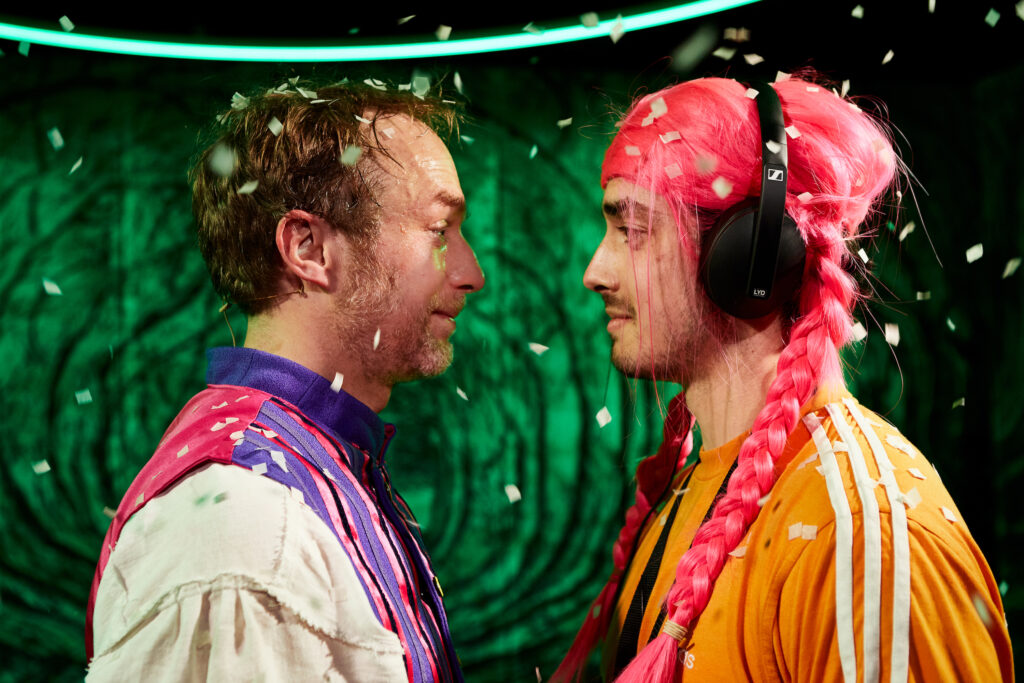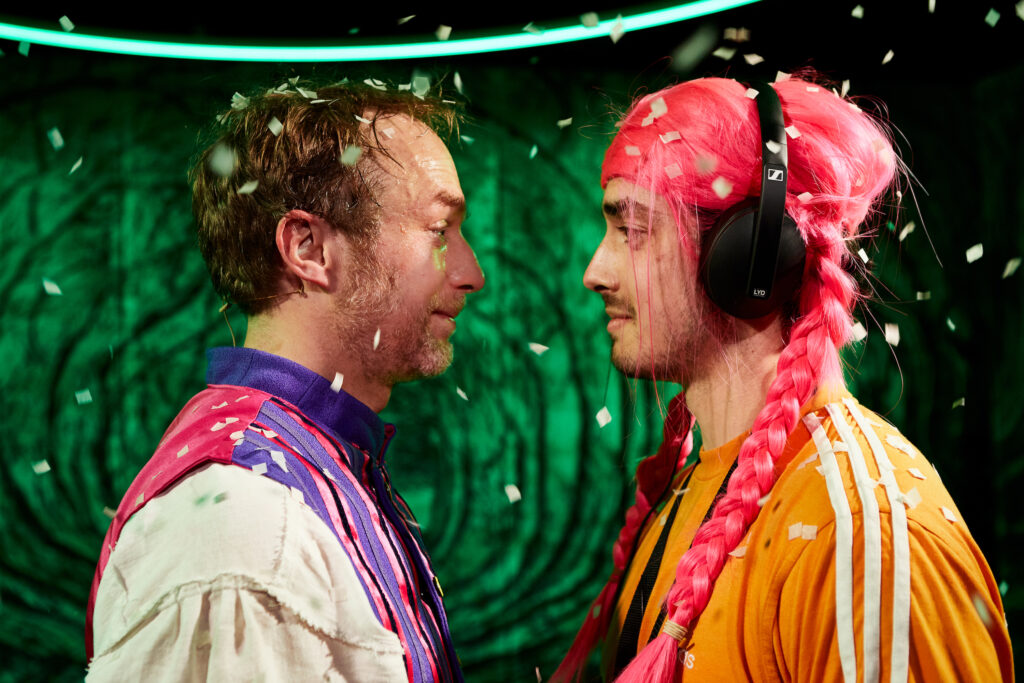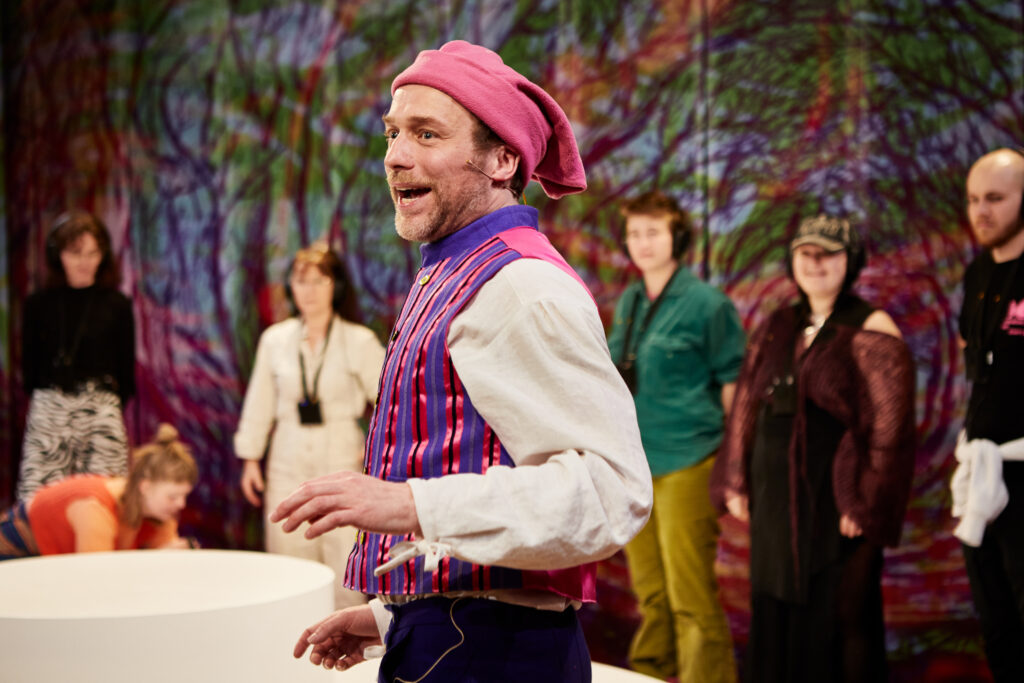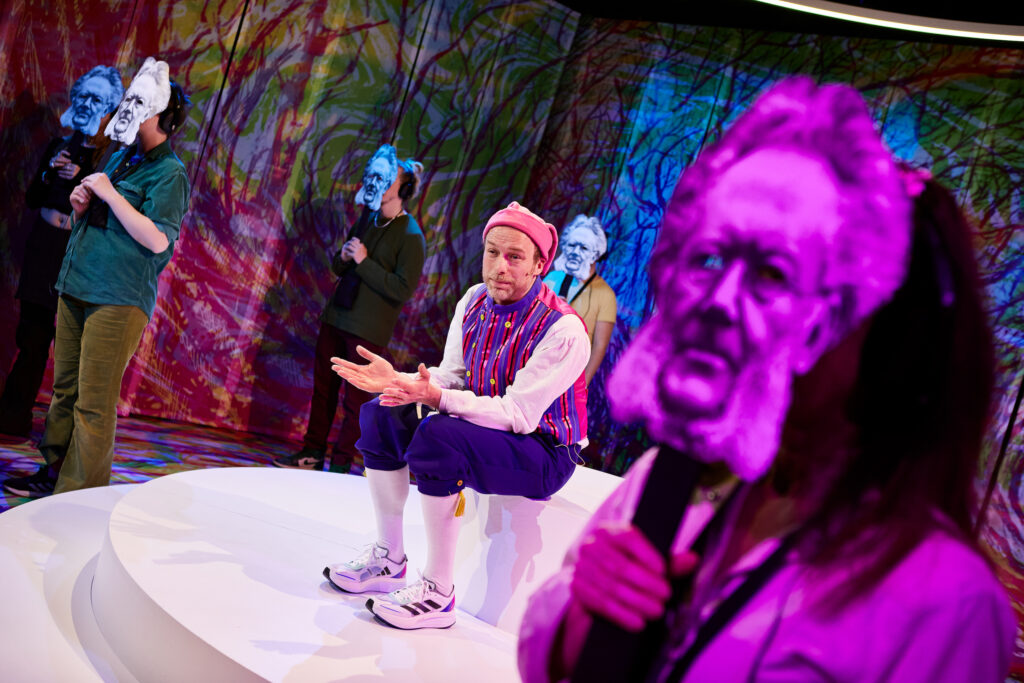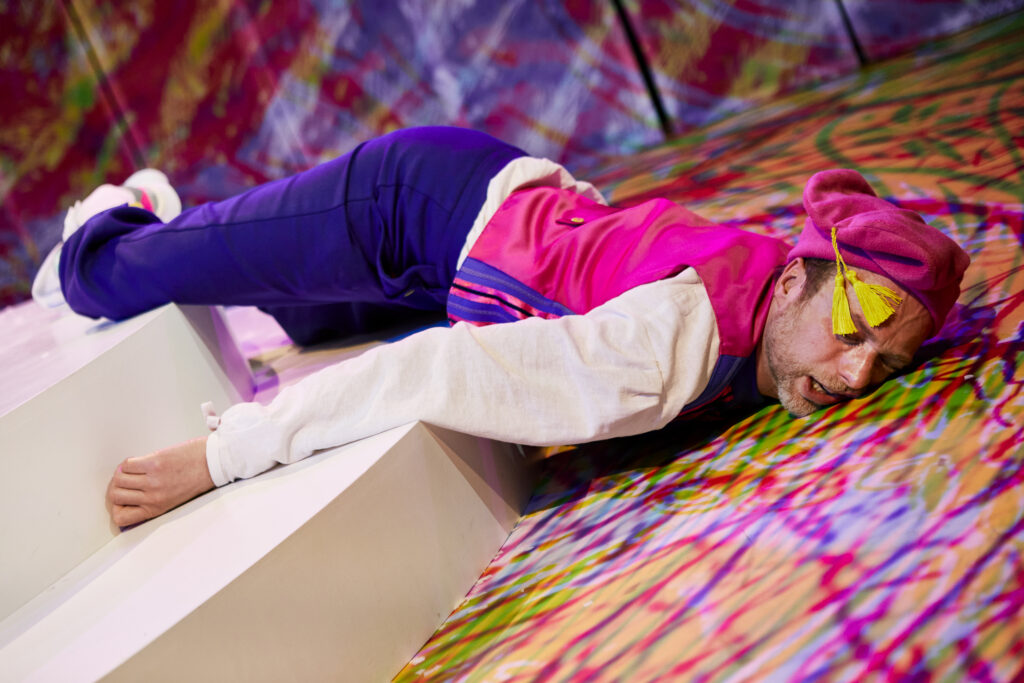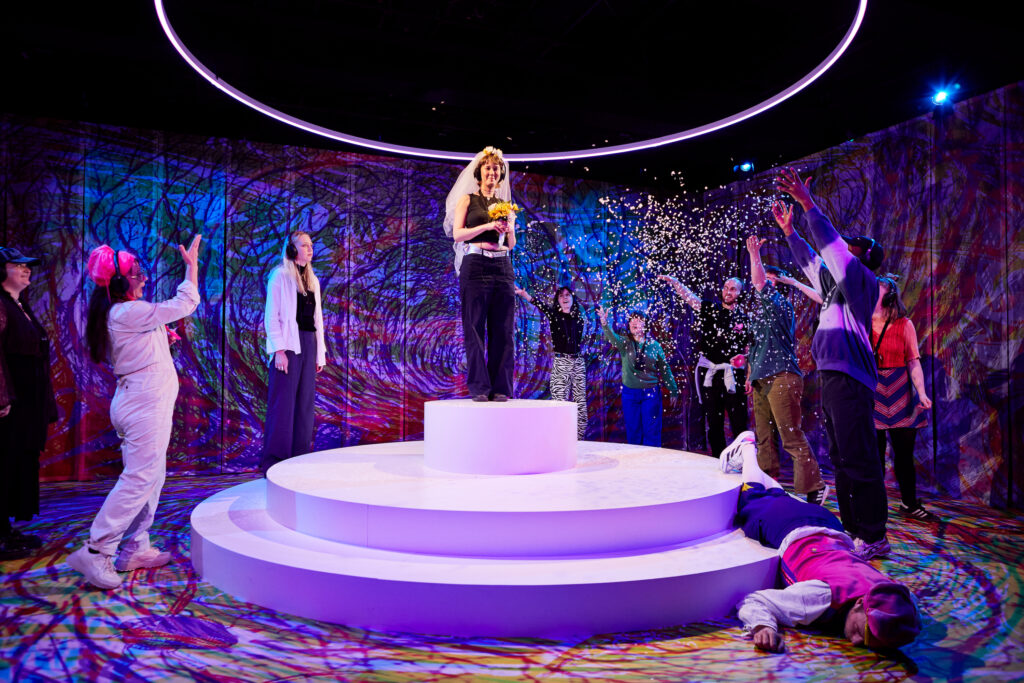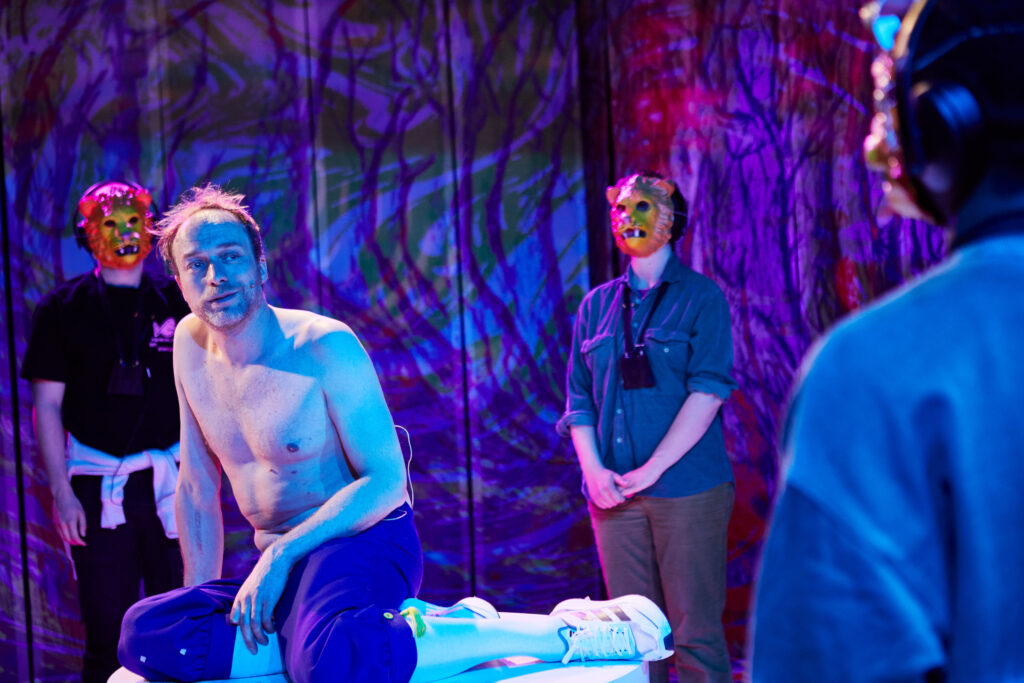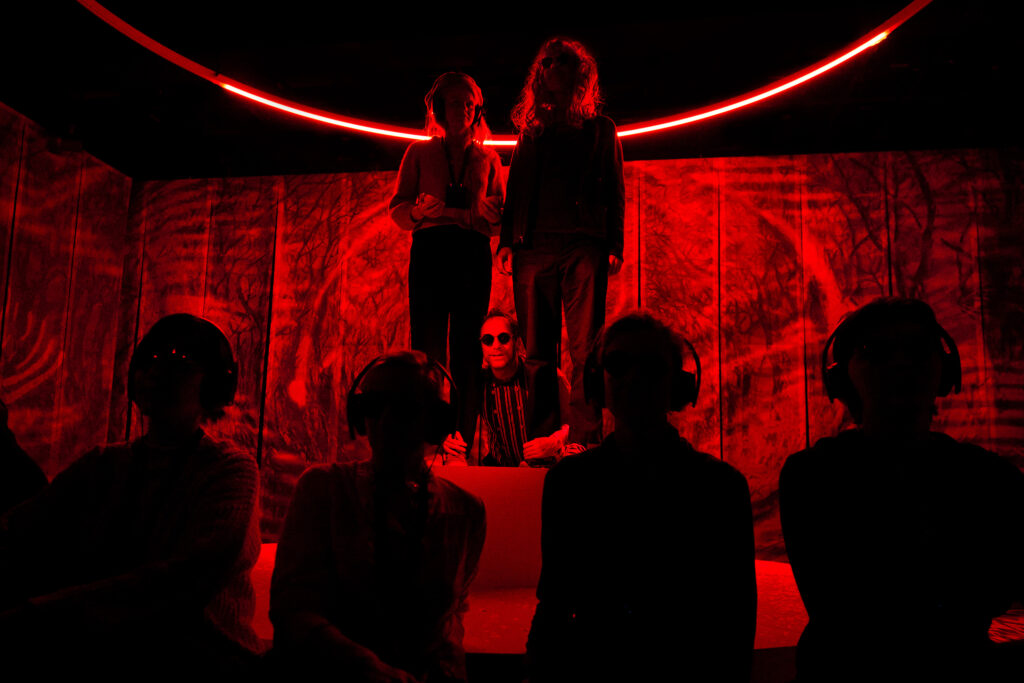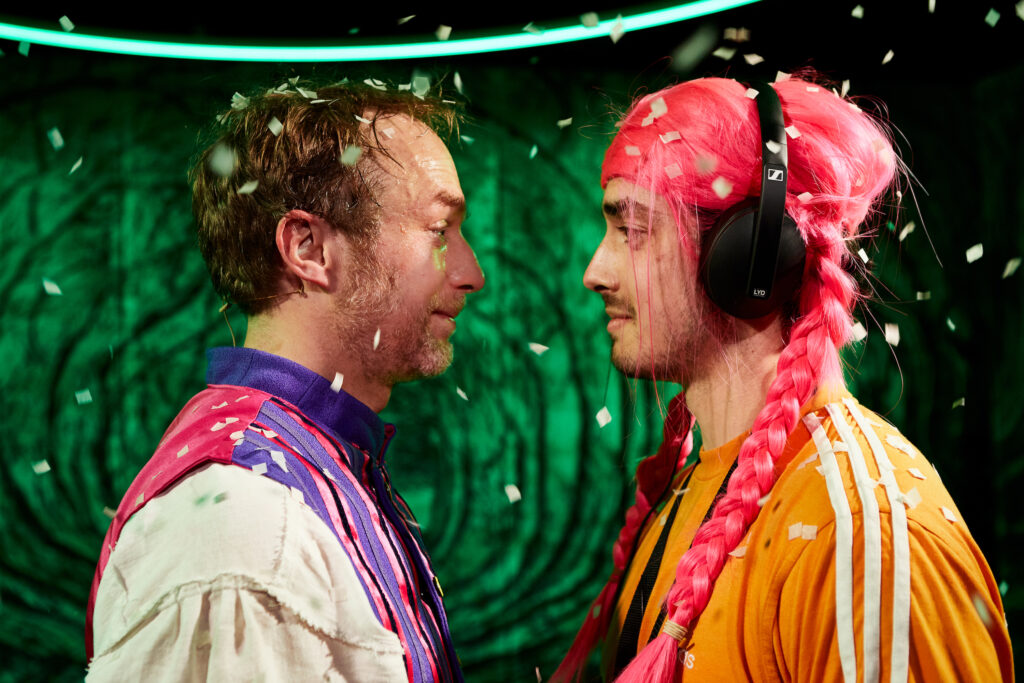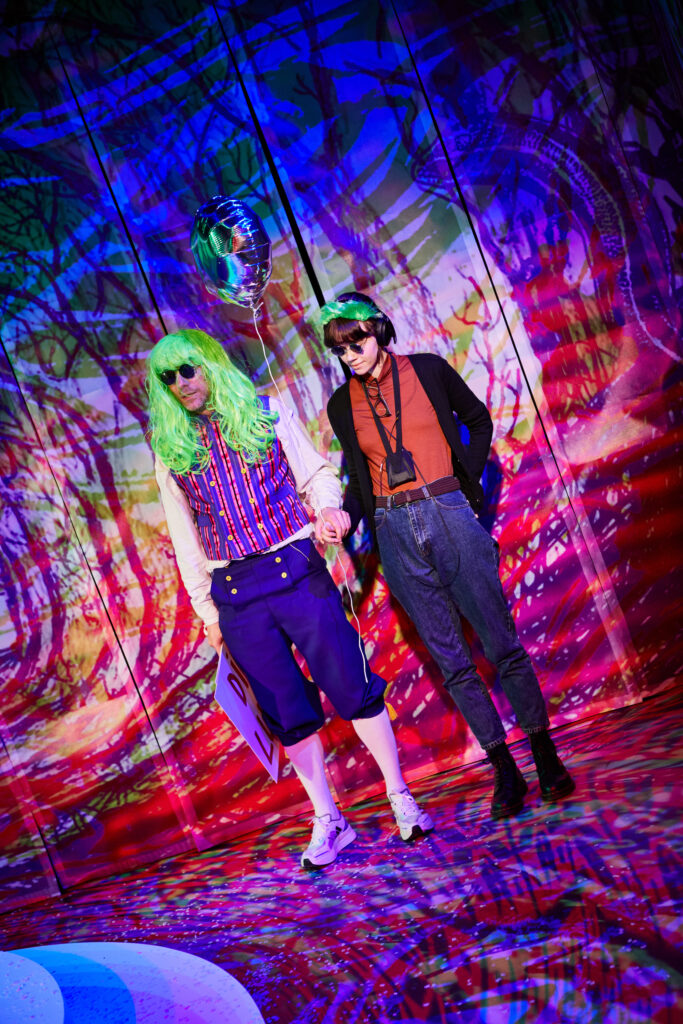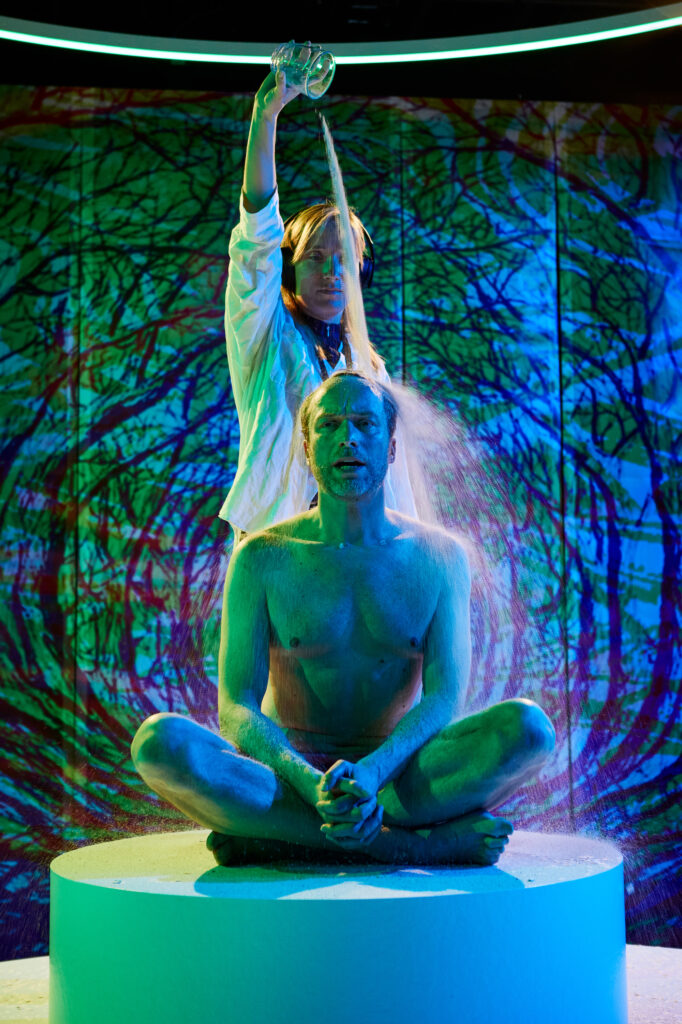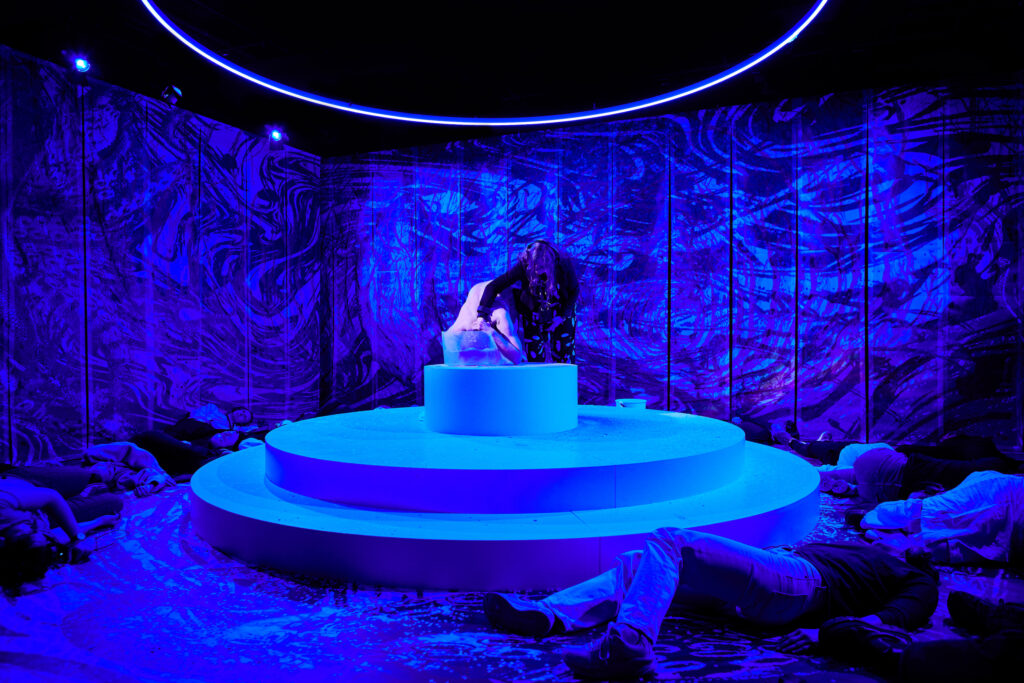 Concept
The Other Eye of The Tiger
Director & text
Henrik Grimbäck
Textfragments & text development
Morten Burian
Scenography & costume design
Ida Grarup
Light design
Súni Joensen
Sound design
Asger Koudahl & Daniel Fogh
Dramaturge
Miriam Frandsen
Director's assistent
Cille Viola Brandt Petersen
Scenography assistent
Sigrid Andreasson
Translation of script
Idil Alpsoy & Cille Viola Brandt Petersen
Photographer
Catrine Zorn
Location
Odense, Aarhus, Randers, Kolding, Aalborg
Time
1/11 - 8/12 2023
Genre
Tour
Peer Gynt? – Tour
by
The Other Eye of The Tiger (TOETT)
Henrik Ibsen once said that if you take away the lie of life from the average person, it dies. There is no place this is more evident than in Peer Gynt. Because in the lie lies the truth.
The original folk tale about Per Gynt is 9 pages long. Ibsen's version is over 200. What has he added  in the last 191 pages? PEER GYNT? shows how Ibsen has woven his own life into the Norwegian folk tale. How he skilfully uses the lie as a tool to work stories from his own biography into the play. We meet the lying Ibsen, who tells the story of the lying Peer Gynt. A story that is told together with the audience, in a world where truth relativism has become the new normal.
PEER GYNT? is created by the artist collective The Other Eye of The Tiger (TOETT), which previously i.a. has created NUL and the Martyr Museum. The characteristics of TOETT's works are that they envelop the audience, so that they become part of a visual whole universe.
TOETT is a part of Toasters extended partnerships – Read more
__________________________________________________________________
TOUR PLAN FOR PEER GYNT? FALL 2023
1.-3. November: Teater Momentum, Odense – Tickets
7.-11. November: Teatret Svalegangen, Aarhus – Tickets
14.-15. November: Randers Teater, Randers – Tickets
22.-23. November: Kolding Egnsteater, Kolding – Tickets
6.-8. December: Teater Nordkraft, Aalborg – Tickets
Concept
The Other Eye of The Tiger
Director & text
Henrik Grimbäck
Textfragments & text development
Morten Burian
Scenography & costume design
Ida Grarup
Light design
Súni Joensen
Sound design
Asger Koudahl & Daniel Fogh
Dramaturge
Miriam Frandsen
Director's assistent
Cille Viola Brandt Petersen
Scenography assistent
Sigrid Andreasson
Translation of script
Idil Alpsoy & Cille Viola Brandt Petersen
Photographer
Catrine Zorn
Supported by