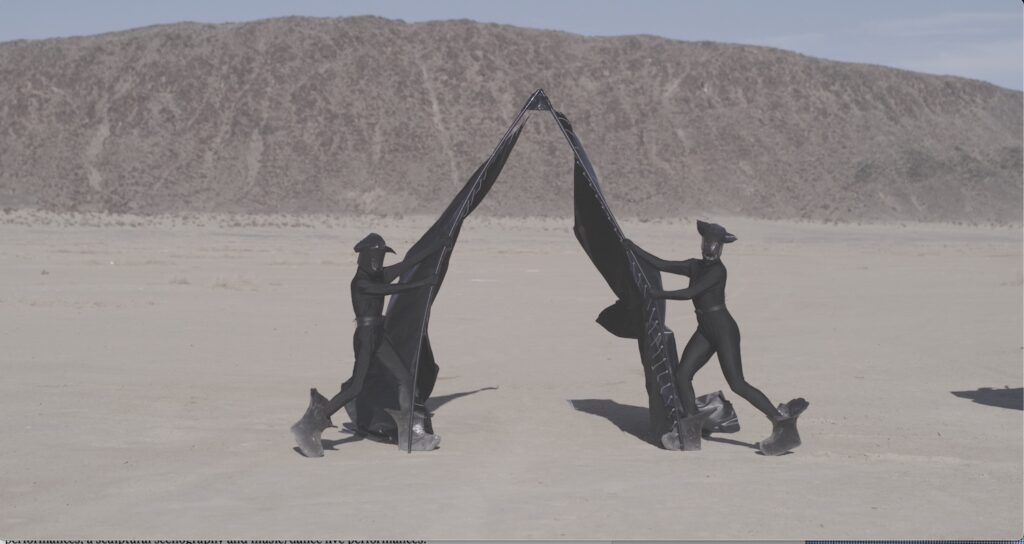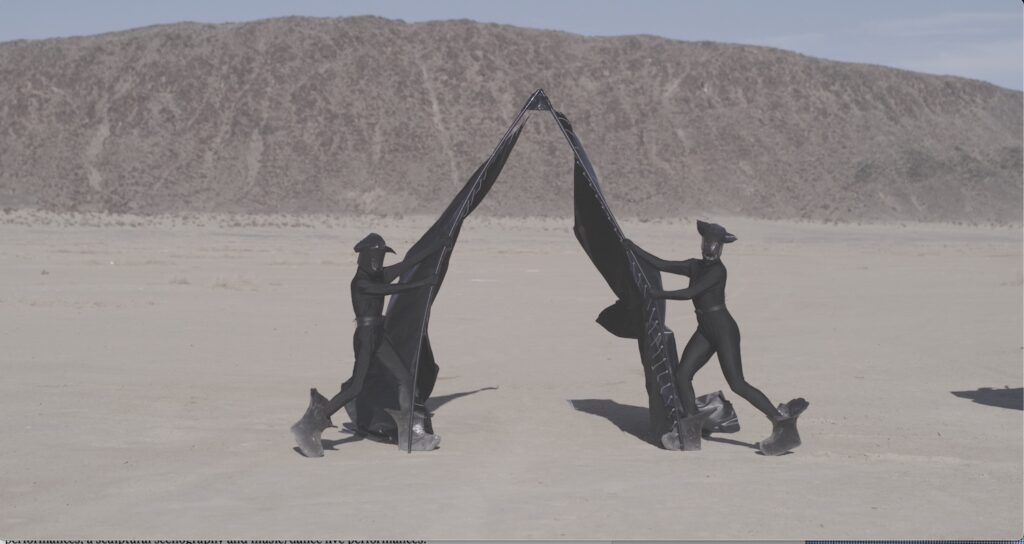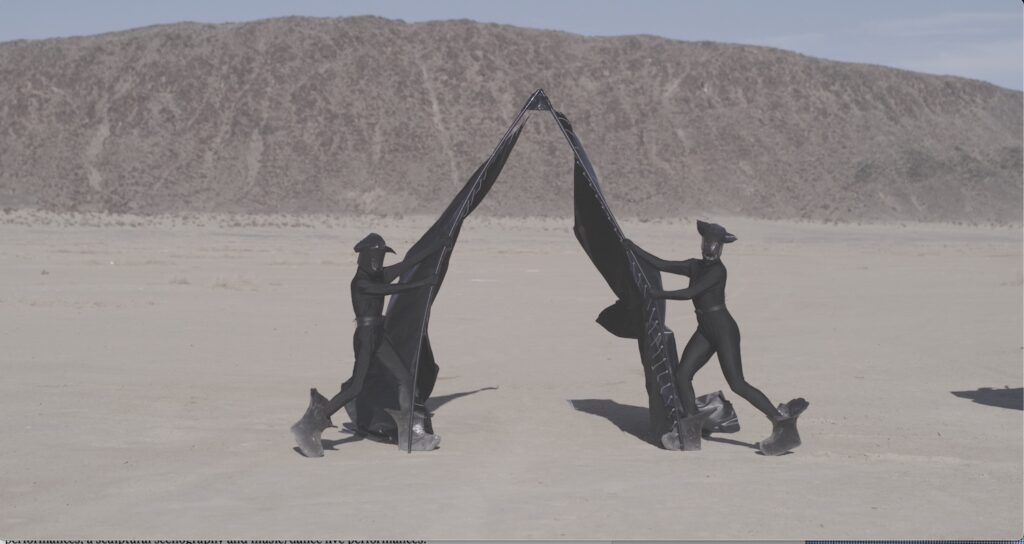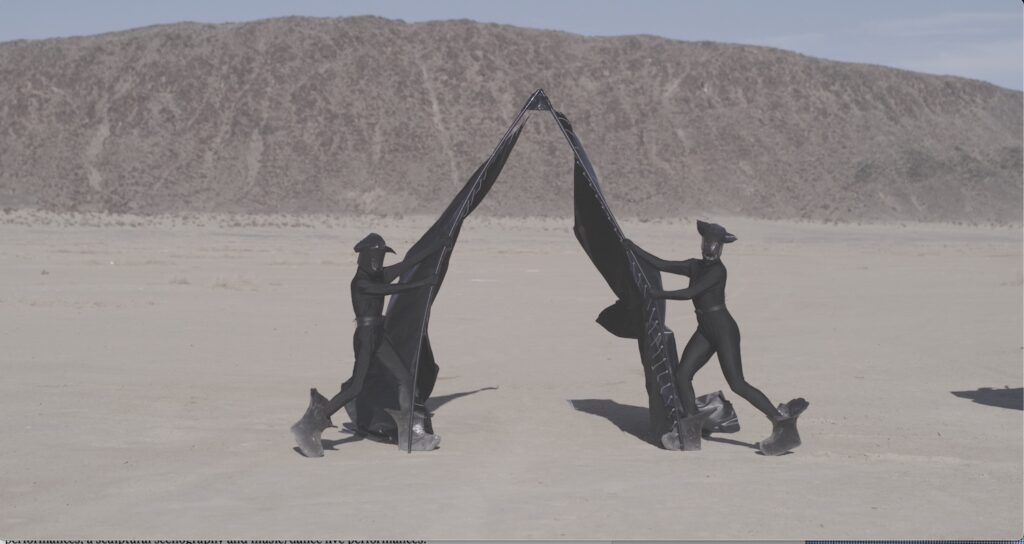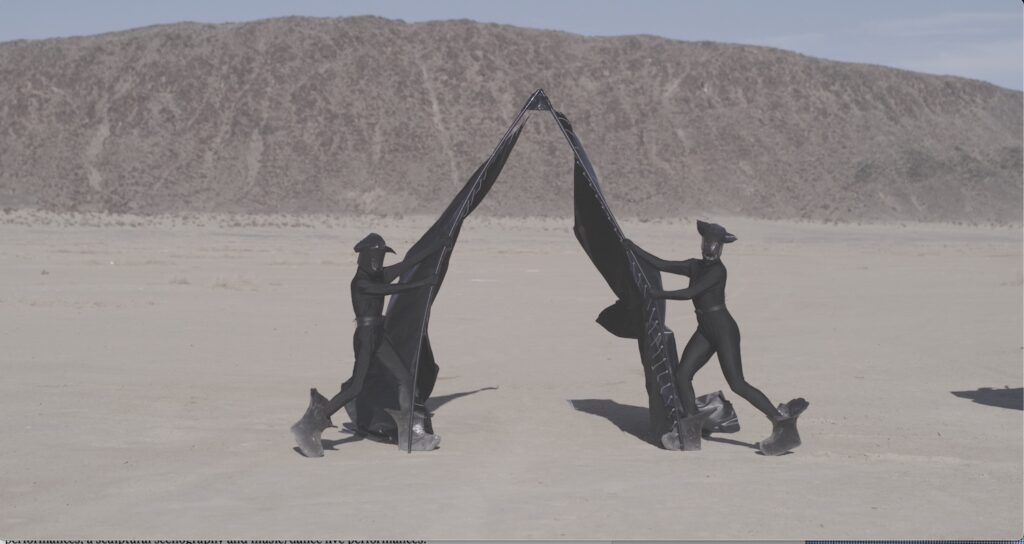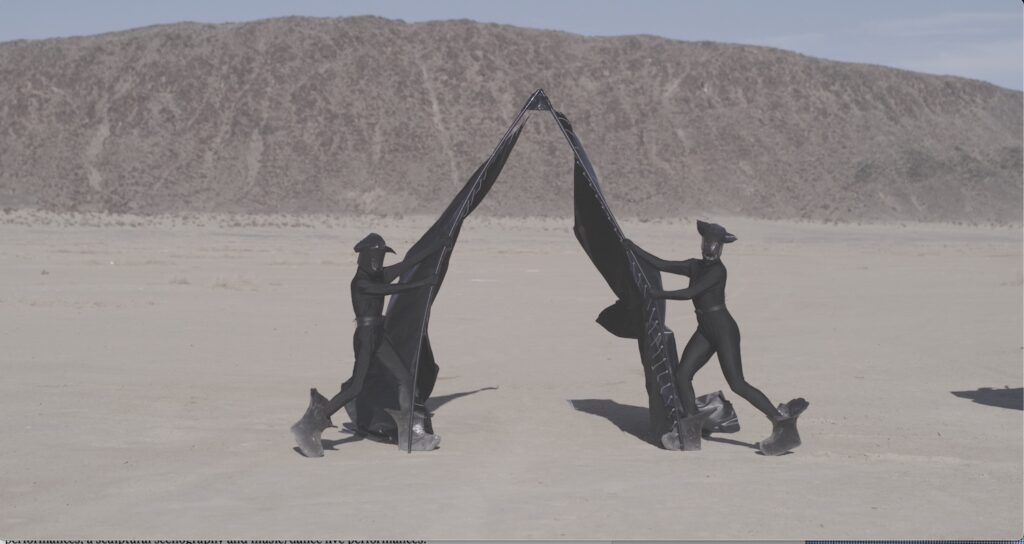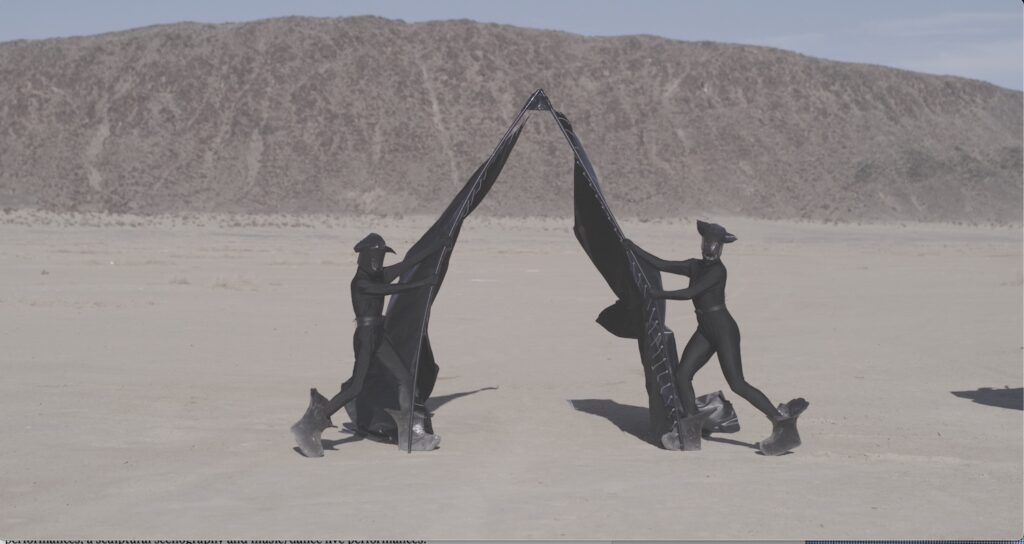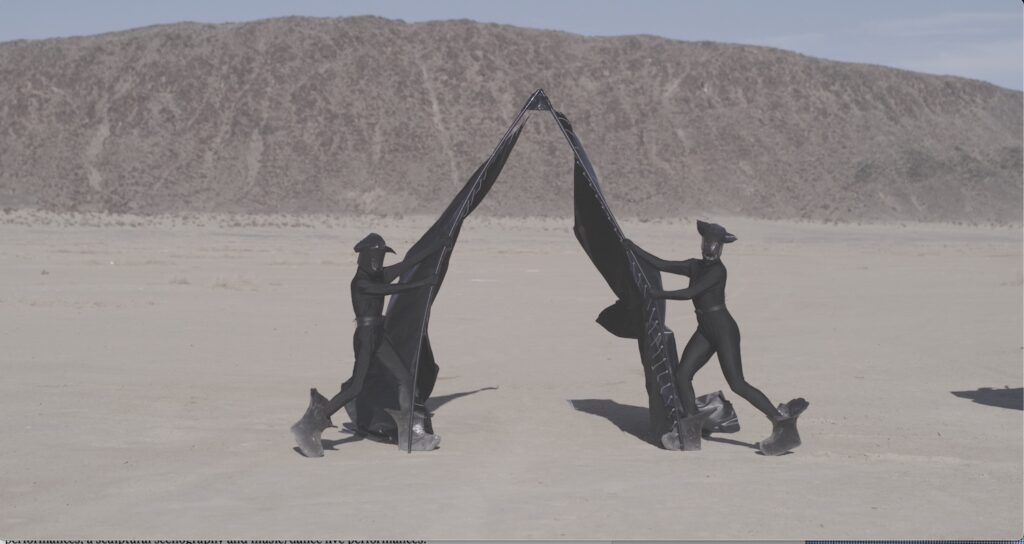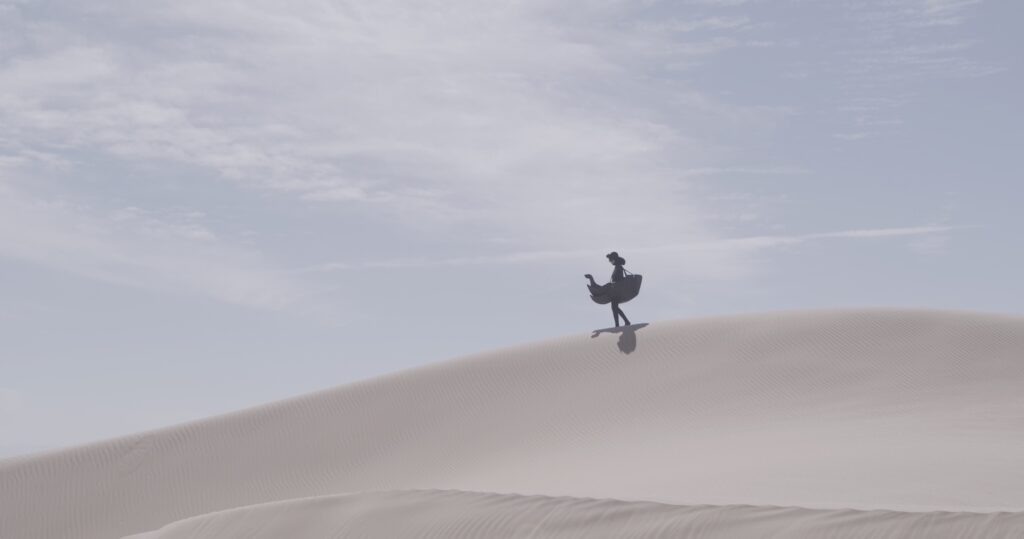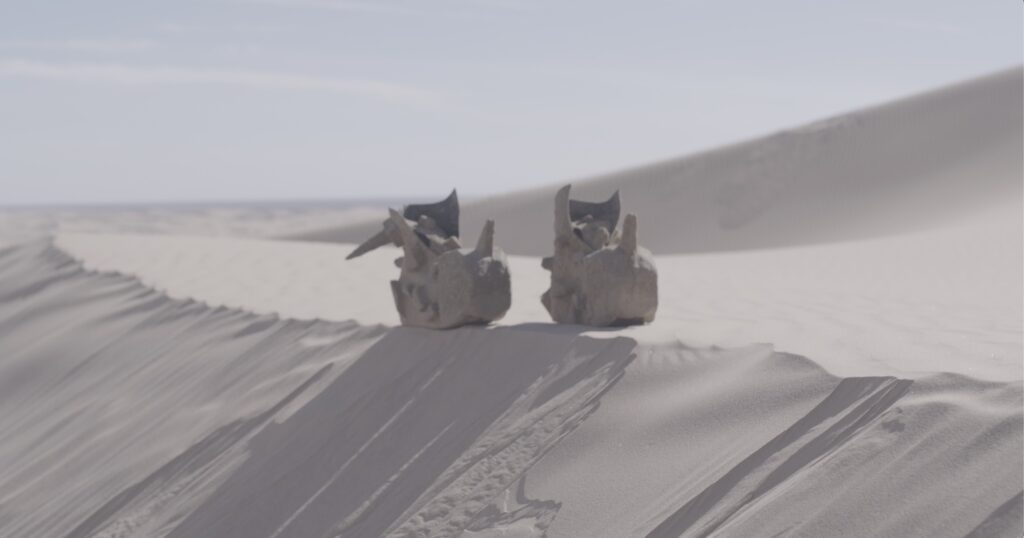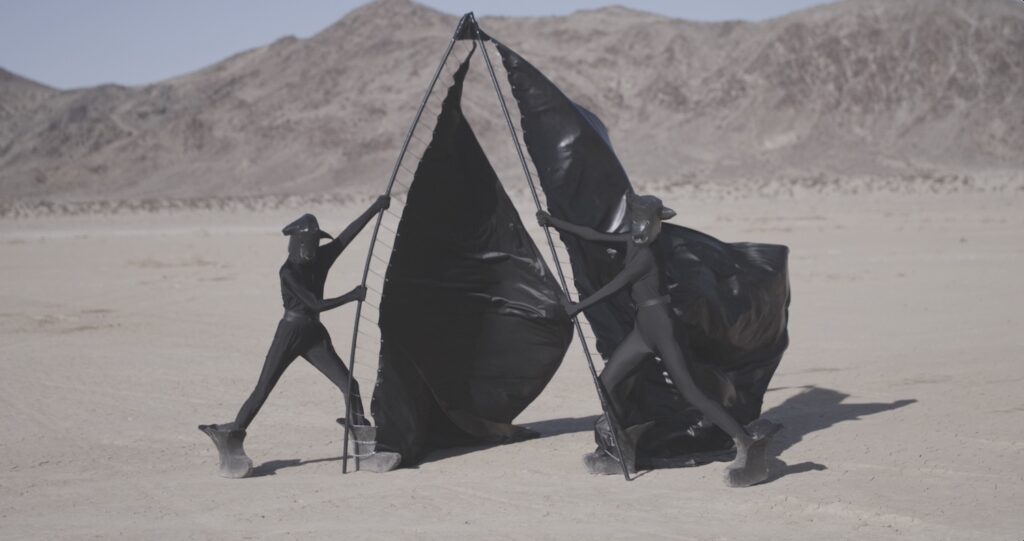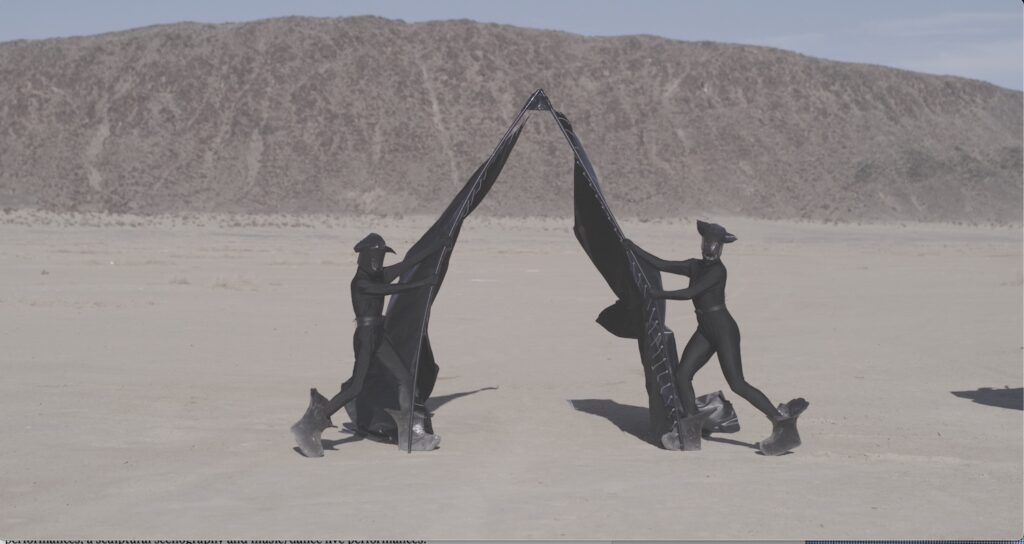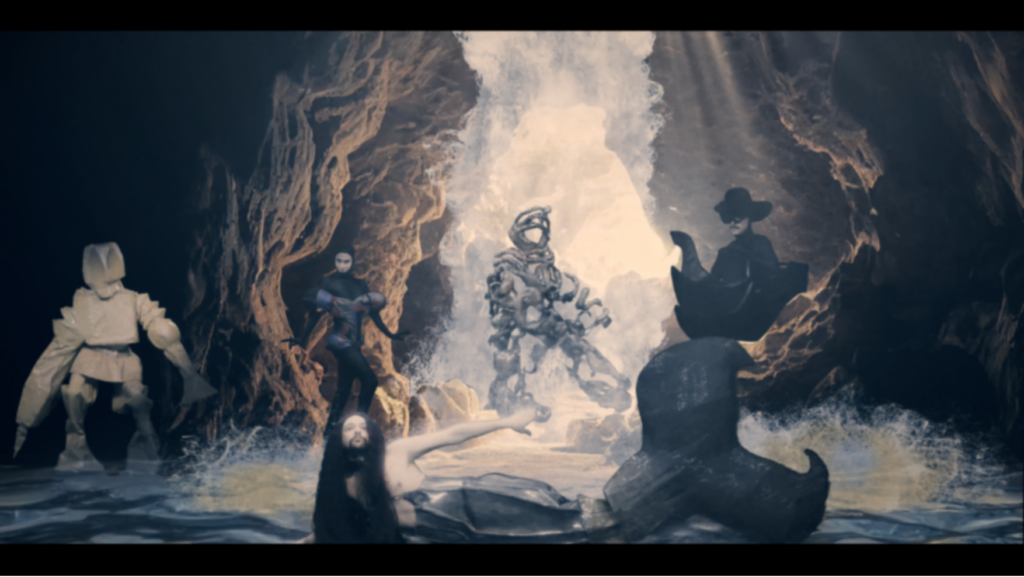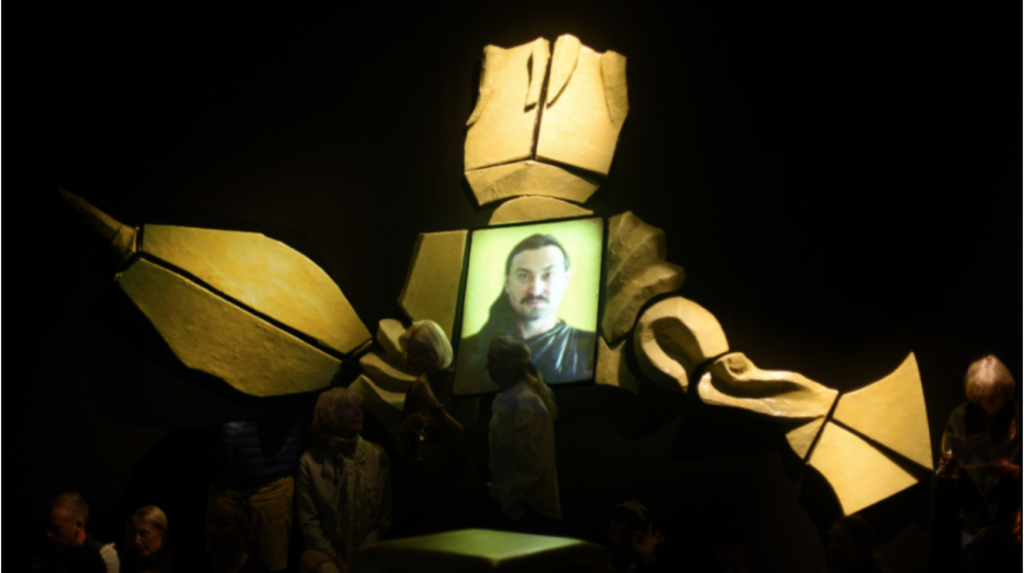 Concept
Ambra (Sa Ra Sachs, South into North, Nina McNeely, Hans Frederik Jacobsen)
Staged by
Nina McNeely, Sa Ra Sachs
Costume Design
Sa Ra Sachs
Playwright
Hans Frederik Jacobsen
Location
Den Frie
Time
31/5-10/8 2023
Genre
Performance, installation
Aqua Drama
by
Sa Ra Sachs / AMBRA - curated by South into North
With performing arts techniques, video works and sculptures, Sa Ra Sachs/AMBRA investigates the symbolic and physical characteristics of water. Aqua Drama is an installation and performance that exhibits the deepest crises of our time and at the same time celebrates the magical properties of imagination.
Visual artist Sa Ra Sachs' visual universe creates the framework for the performance Aqua Drama, where stage art, video and sculptures together create a dystopian sci-fi scenario, where water is in short supply – and the imagination is the last resort. At the core of the installation, a video work filmed in the Los Angeles desert, stages a parched world where bizarre characters enact hallucinatory and imaginative accounts of water and the longing for a reality where water flows.
In the video, a dry parallel world meets our reality through a mermaid – a clichéd water creature that is characterized by both Hollywood and Hans Christian Andersen's fairy tales. Through a camp aesthetic the Copenhagen icon, the mermaid, represents a possible redemption through kitsch, desire and inevitable future disasters set against a pop music backdrop.
Inspired by the grandiose theatrical tradition of the Baroque, where naval battles were staged on large water stages to glorify the economic profits of those in power, Aqua Drama is an opera in progress about water as a liquid symbol of power, and a world left behind when all resources have been drunk.
The performance/exhibition is curated by South Into North (Francesca Astesani and Julia Rodrigues) in collaboration with Den Frie.
The performance plays on 9 June, 10 June and 10 August (tickets can be purchased via the link below), and the installation can be experienced at Den Frie until August.
Sa Ra Sachs / AMBRA is a part of Toasters extended partnerships – Read more
TICKETS
Concept
Ambra (Sa Ra Sachs, South into North, Nina McNeely, Hans Frederik Jacobsen)
Staged by
Nina McNeely, Sa Ra Sachs
Costume Design
Sa Ra Sachs
Playwright
Hans Frederik Jacobsen