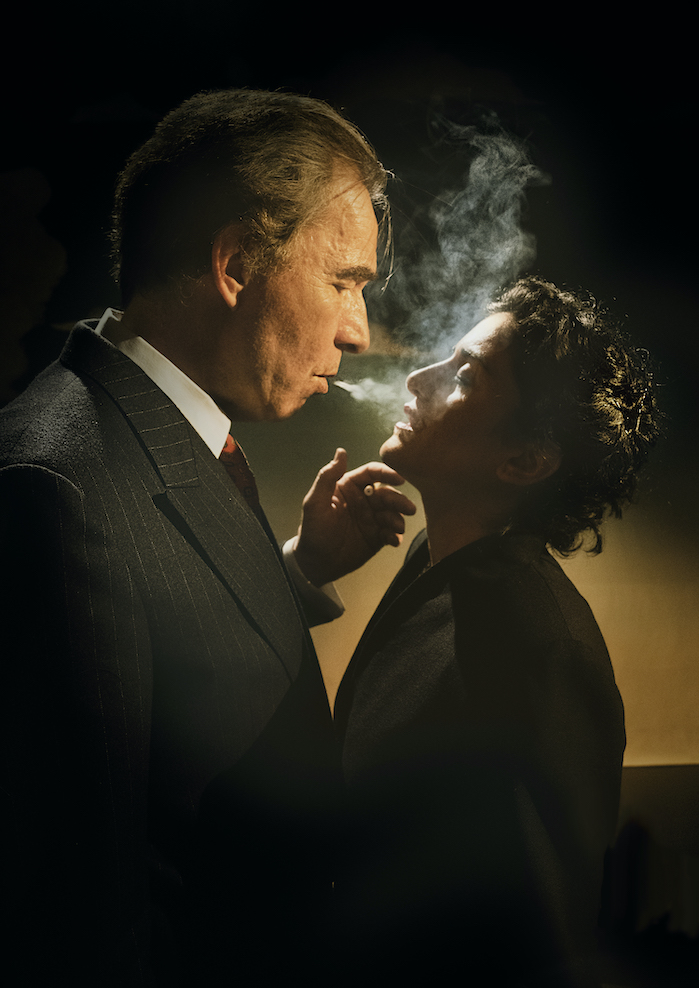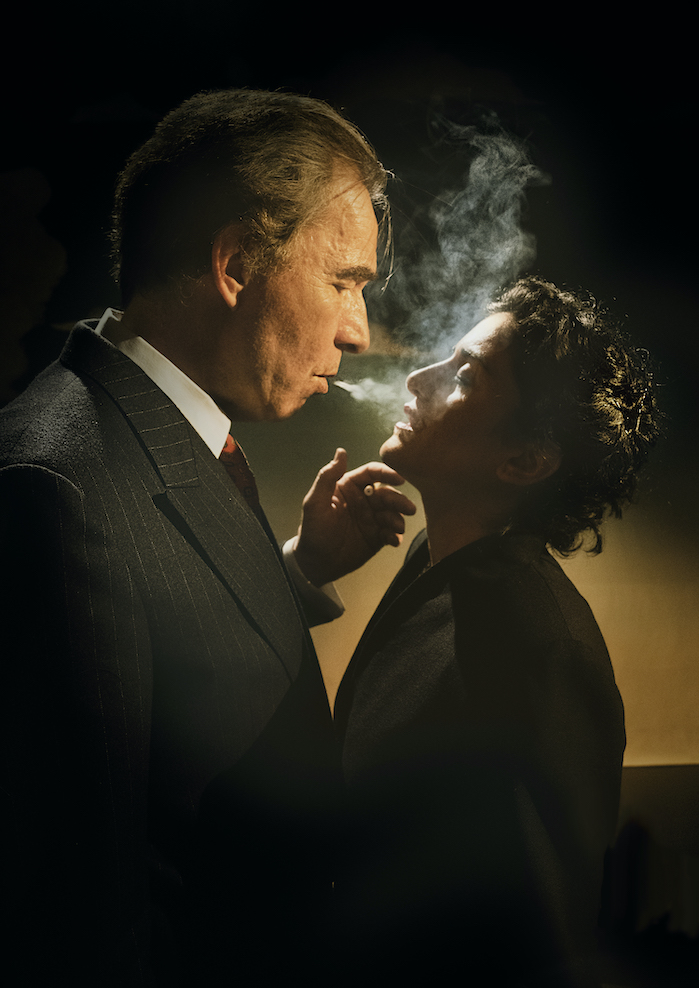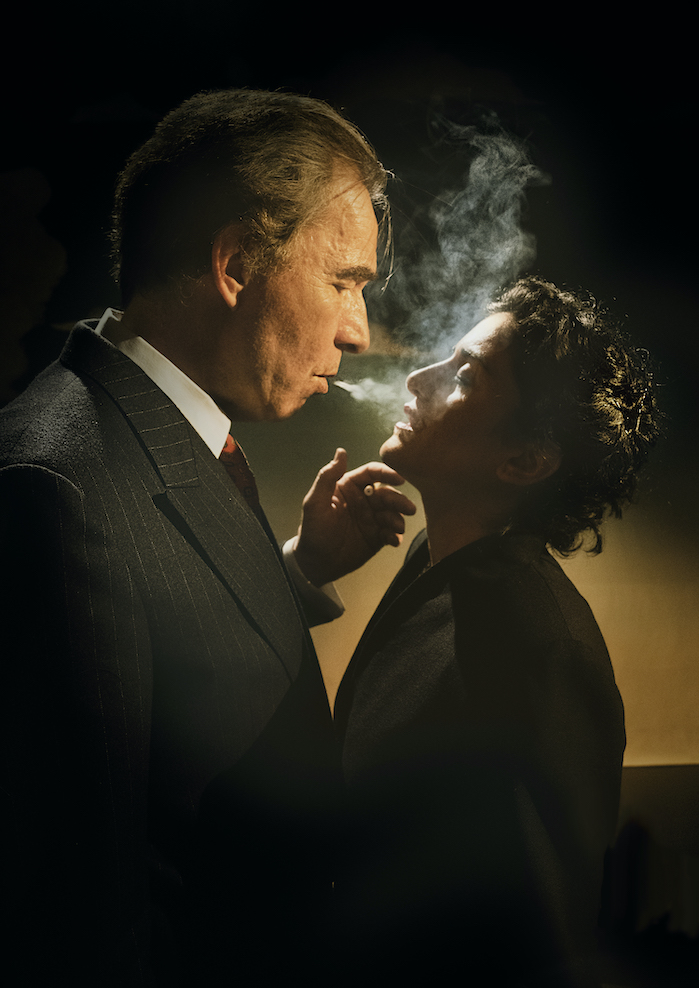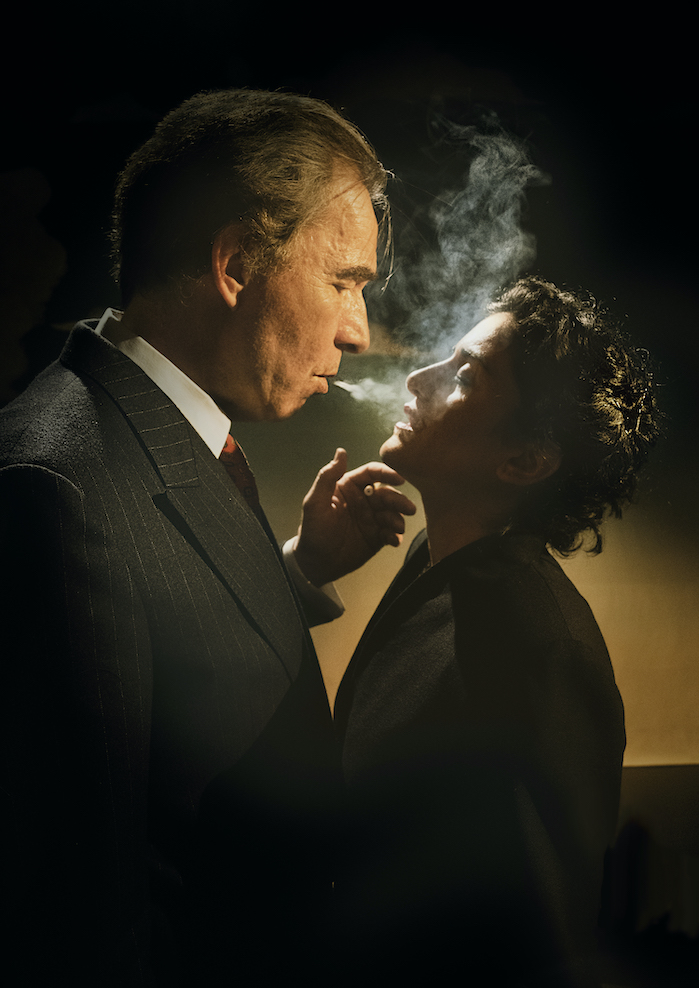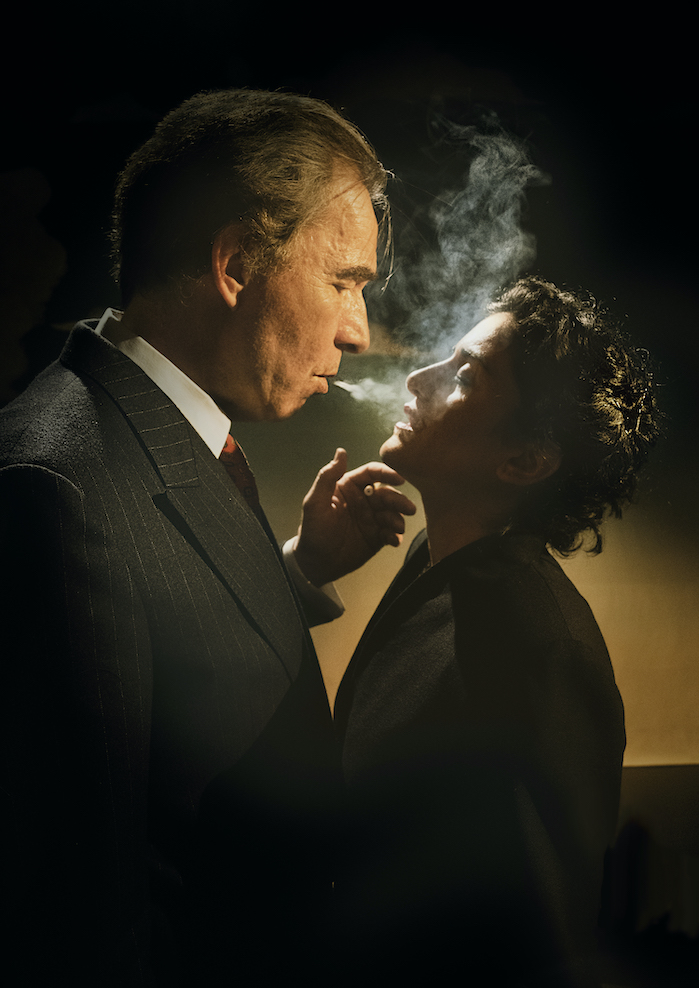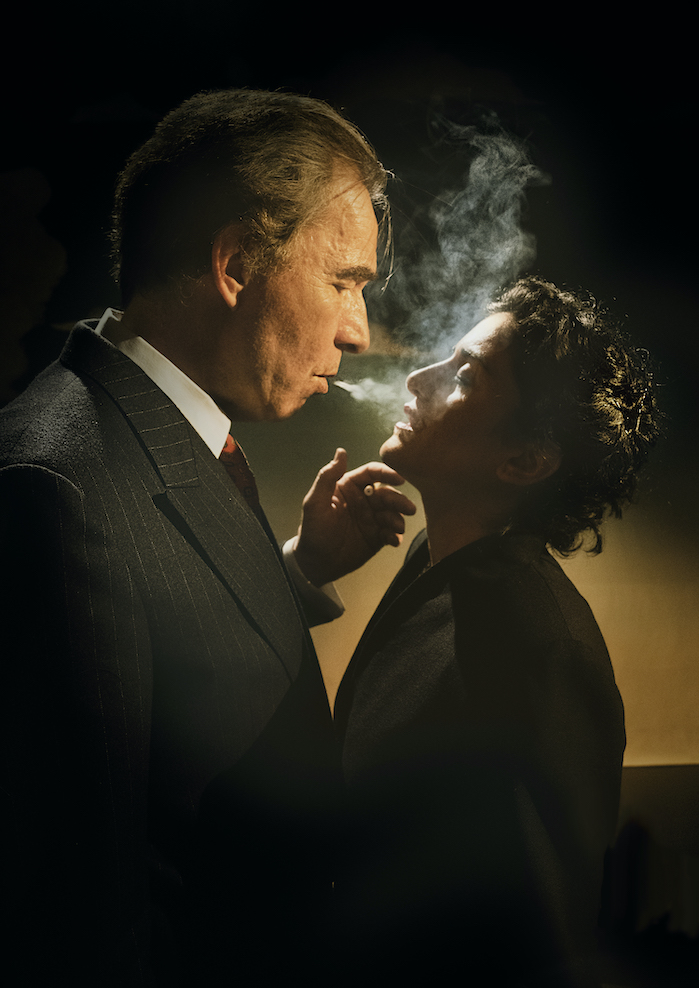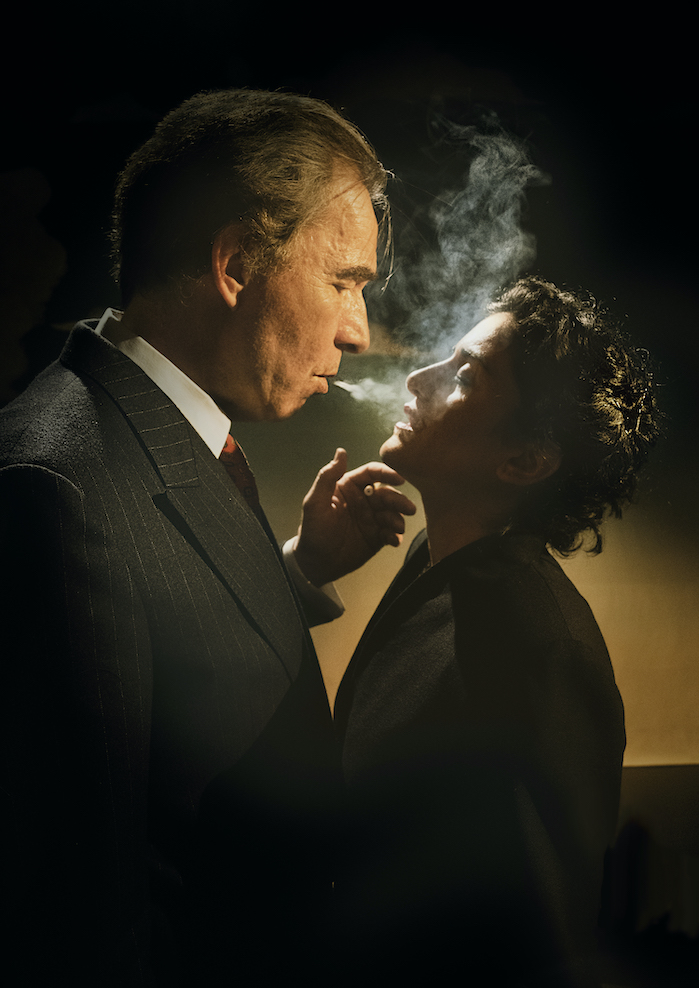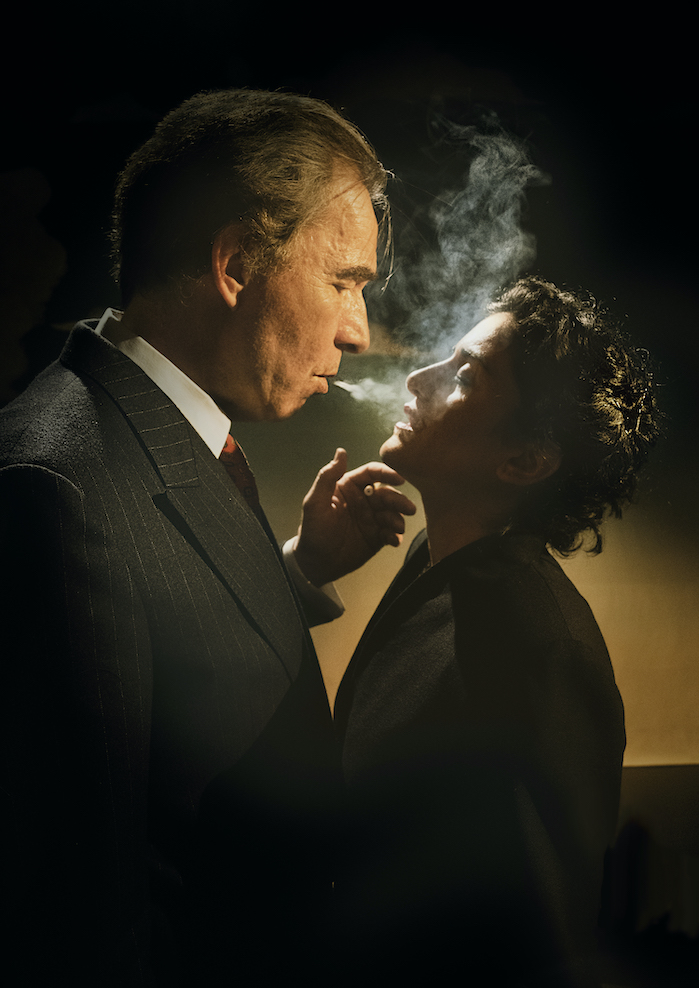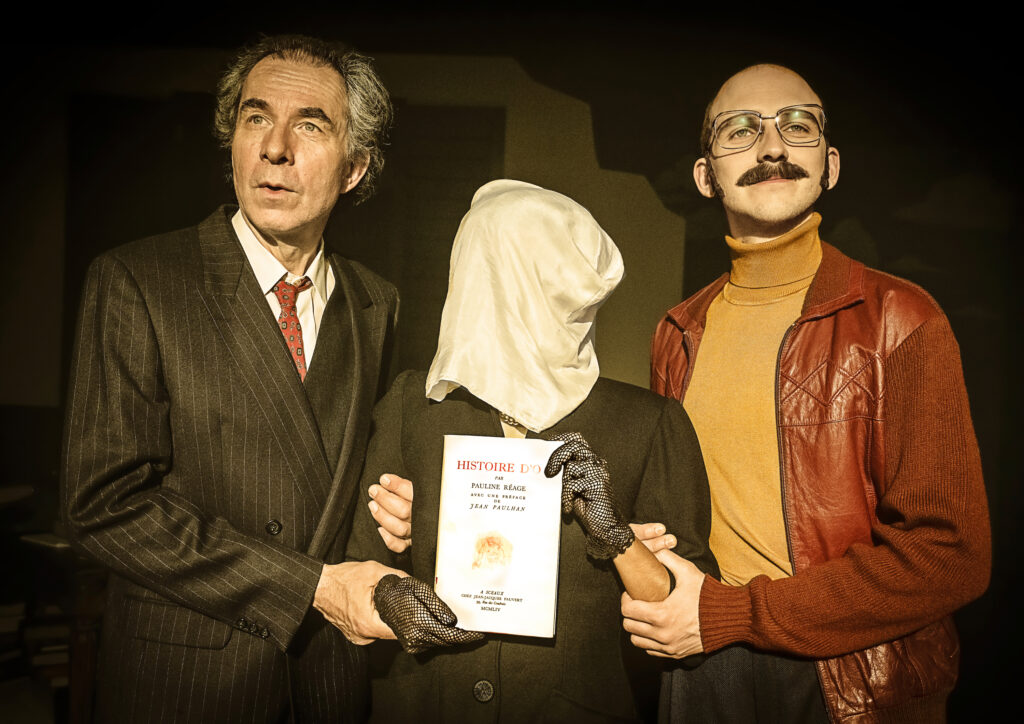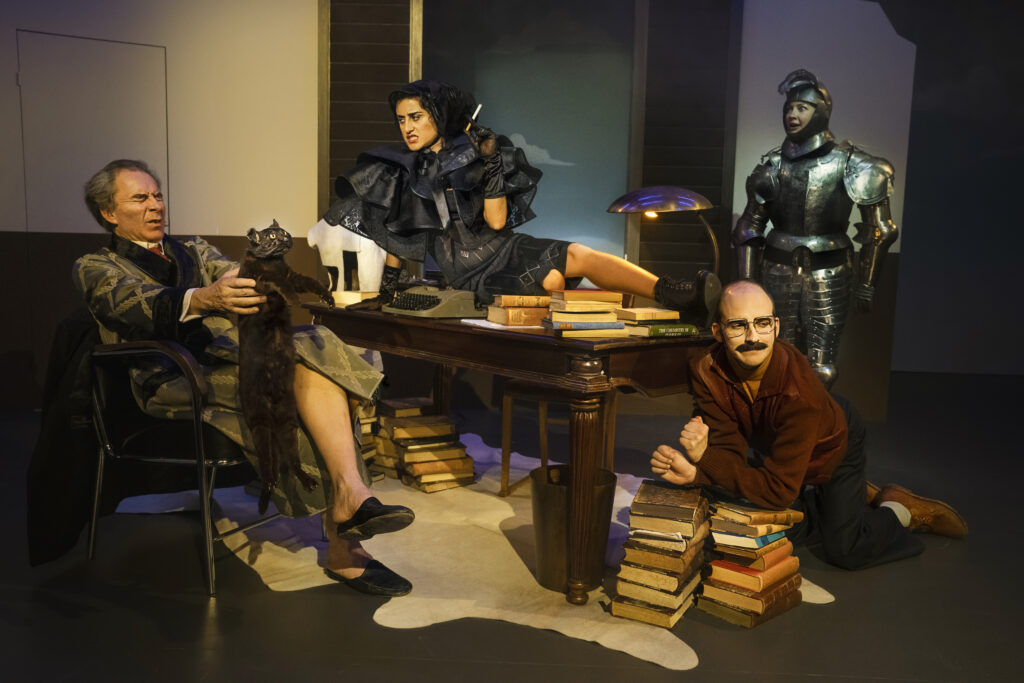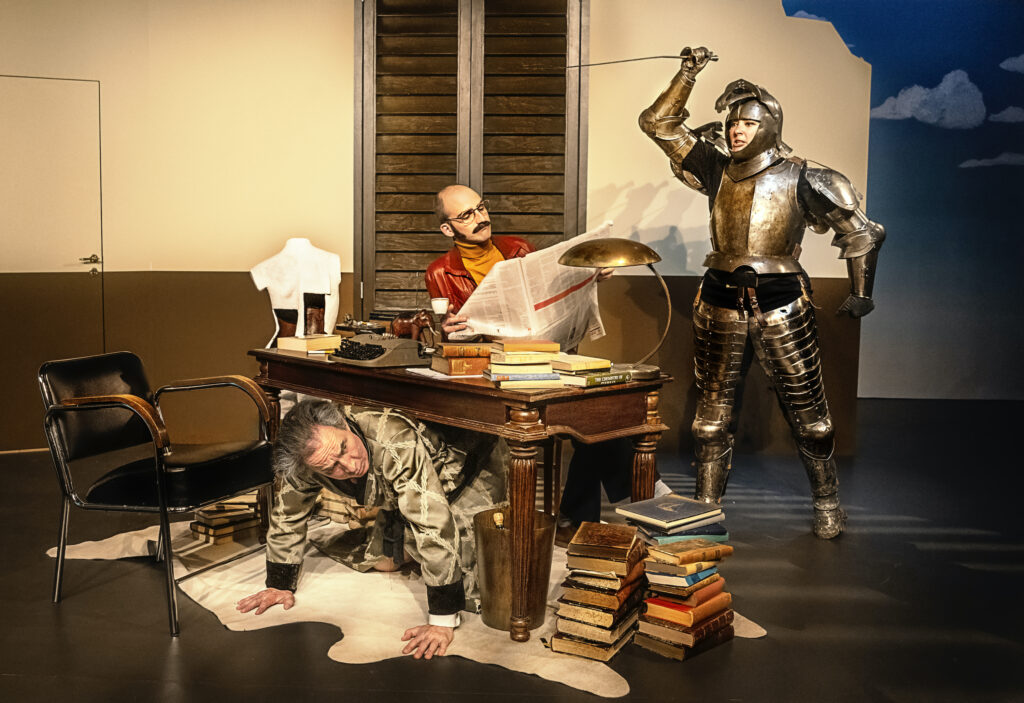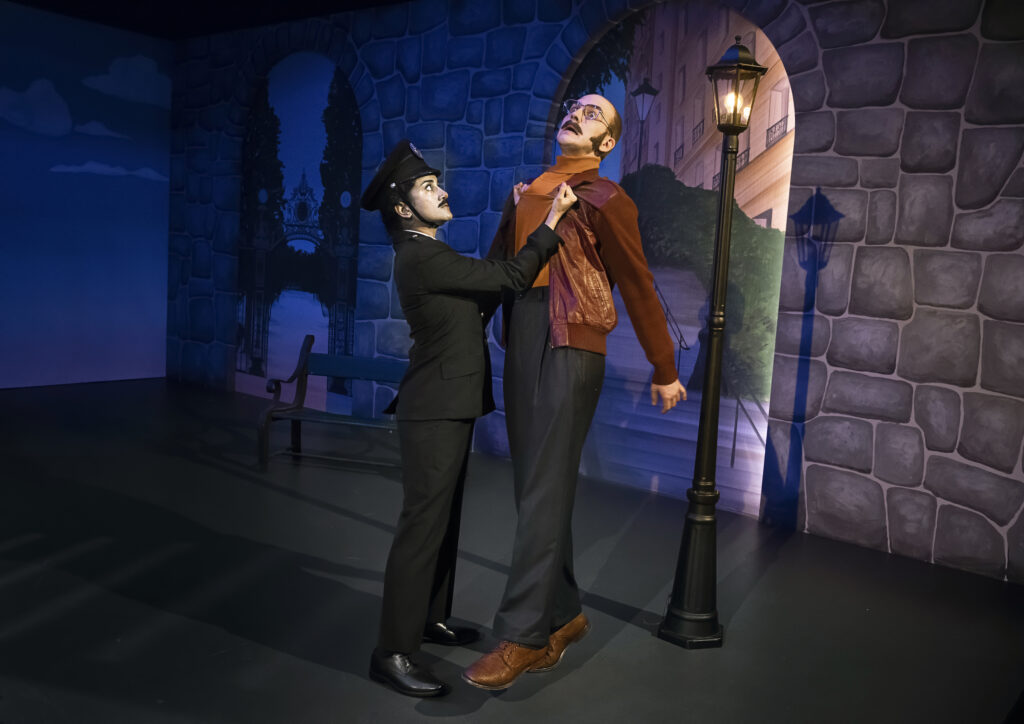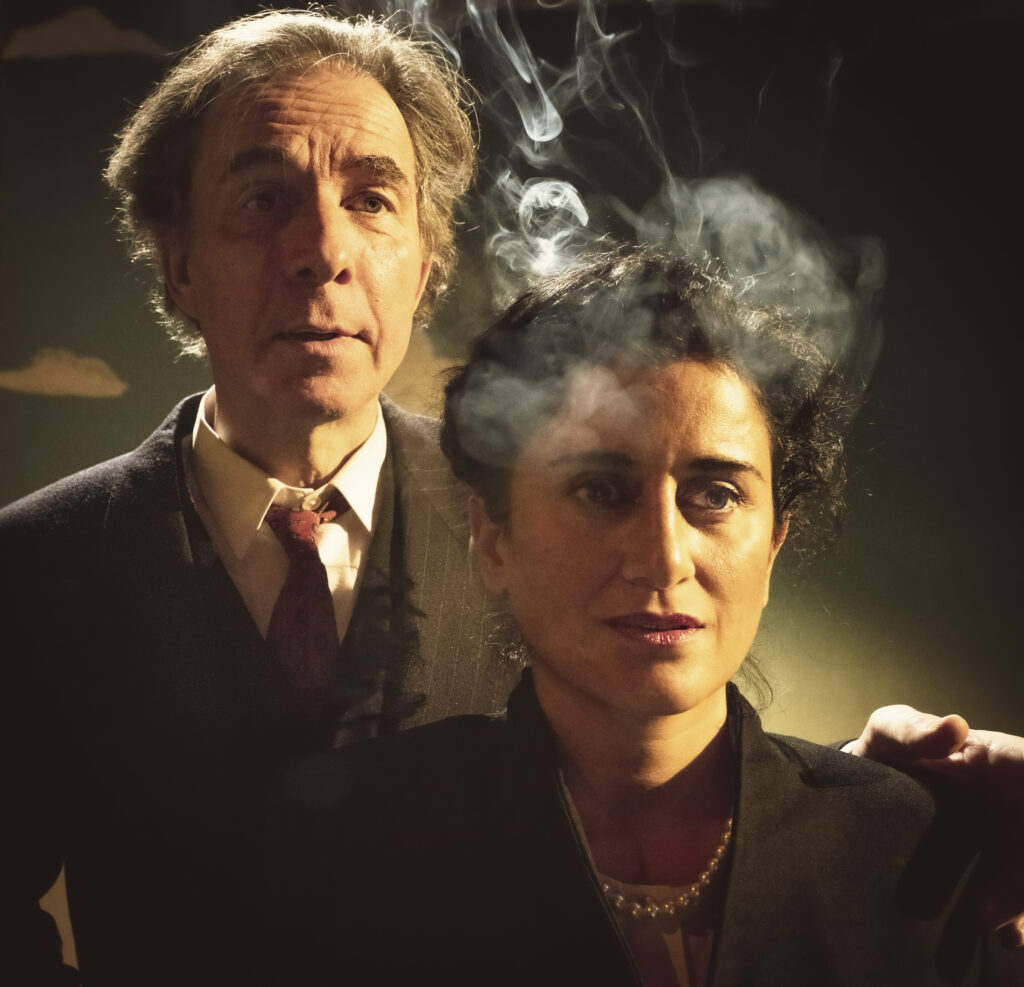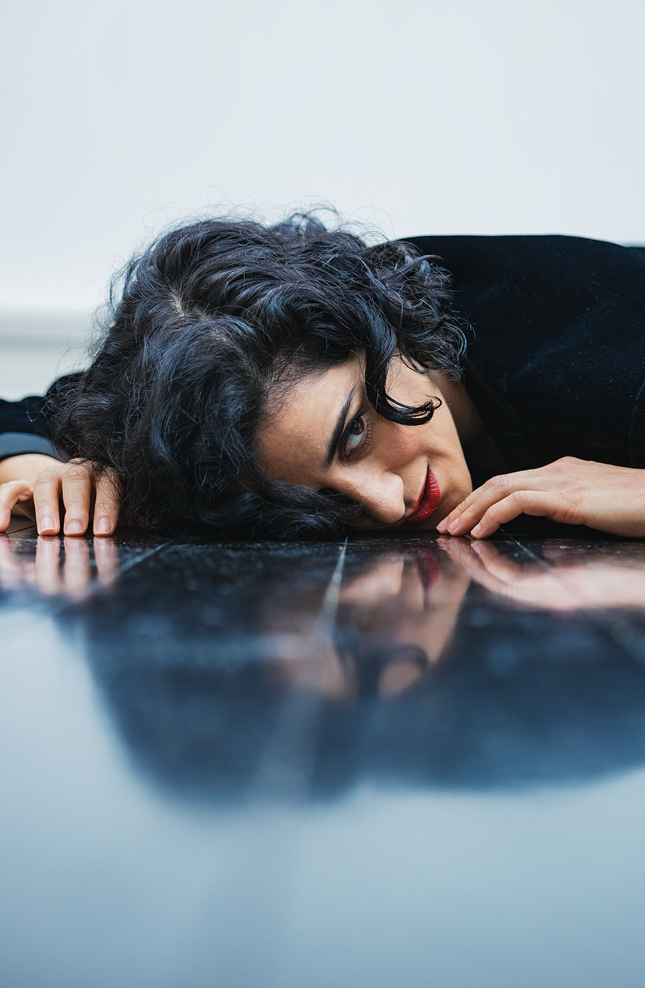 Performers
Özlem Saglanmak, Anders Mossling, Anton Hjejle, Isa Marie Henningsen
Concept, directing & scenography
Kirsten Astrup & Maria Bordorff
Musical presentation, compositional original & co-composer
Kirsten Astrup
Composition & arrangement
Andreas Broby Åberg-Jensen
Musicians
Andreas Åberg-Jensen Kristoffer Tophøj, Steinar Guðjónsson, Kirsten Astrup
Mix & mastering
Boe Larsen, Millfactory Studios
Dramaturge
Karen-Maria Bille
Sound design
Kirsten Astrup, Erik Christoffersen
Light design
Christian Vest Berntsen
Director's assistent
Rosa Danielsen
Publisher
HISTOIRE D'O by Pauline Réage is dramatized with permission from Éditions Fayard, Paris and Teaterforlaget Nordiska ApS - www.nordiska.dk
Photographer
Karoline Lieberkind
Location
Husets Teater, sort sal
Time
30/4-28/5 2022
Genre
Performance
O's historie
by
Astrup & Bordorff
A theatrical documentary about the erotic cult novel by Pauline Réage
Few books have attracted as much attention as the erotic cult novel 'Story of O' about the fashion photographer O, who is abducted to a castle on the outskirts of Paris, where a clan of wealthy men run a mix of brothel and prison, and where she is trained to submit sexually.
The book was published in 1954 under the pseudonym Pauline Réage, and it wasn't before shortly prior to her death in 1998, the french journalist Anne Desclos identified herself as the author. But what made one of the most powerful women in the French publishing industry at the time write a book that romanticises violence against women to such an extent?
This is the question the artist duo Kirsten Astrup & Maria Bordorff dive into when they stage Story of O, in what they themselves call a theater documentary interspersed with a period drama. And it has become a tale that is as nerdy as it is wild; A tale of love, Marquis de Sade, the cultural elite of 1950s Paris, poetized misogyny, the release of porn and a surrealist artist named Leonor Fini.
"We wanted to work with a classic – it's this proud theater tradition – and with what kind of mechanisms that creates a classic. Story of O has been branded as a form of erotic confessional literature on behalf of the female sex – and yes, it was written by a woman, but it was published, promoted and artistically edited in the interests of patriarchy, so are we really dealing with "women's literature" at all?"
– Astrup & Bordorff
Astrup & Bordorff has a background in visual art practice, which includes a number of tragicomic film cabarets about welfare Denmark. Most recently they had solo exhibition at the Statens Museum for Kunst in the autumn of 2021. Story of O is their debut in the performing arts.
"Our film works are in a way quite theatrical. Now, conversely, we are going to go cinematically to this performance. It lies in the documentary grip, but also in the newly written music, which will be both grandiose and clichéd and with lots of horror harmonics and fanfare! "
– Astrup & Bordorff
SEE MORE
Performers
Özlem Saglanmak, Anders Mossling, Anton Hjejle, Isa Marie Henningsen
Concept, directing & scenography
Kirsten Astrup & Maria Bordorff
Musical presentation, compositional original & co-composer
Kirsten Astrup
Composition & arrangement
Andreas Broby Åberg-Jensen
Musicians
Andreas Åberg-Jensen Kristoffer Tophøj, Steinar Guðjónsson, Kirsten Astrup
Mix & mastering
Boe Larsen, Millfactory Studios
Dramaturge
Karen-Maria Bille
Sound design
Kirsten Astrup, Erik Christoffersen
Light design
Christian Vest Berntsen
Director's assistent
Rosa Danielsen
Publisher
HISTOIRE D'O by Pauline Réage is dramatized with permission from Éditions Fayard, Paris and Teaterforlaget Nordiska ApS - www.nordiska.dk
Photographer
Karoline Lieberkind
Supported by